People Top 5
LAST UPDATE: Tuesday February 10, 2015 01:10PM EST
PEOPLE Top 5 are the most-viewed stories on the site over the past three days, updated every 60 minutes

Actor-director Ed Burns, who may well be the Irish-American Woody Allen, wants everyone to know that the oafish father figures in his films—the deceased alcoholic wife-beater of The Brothers McMullen and the bullheaded tough guy played by Frasier's John Mahoney in his latest, She's the One—are not biographical. "I'm just so terrified to write a father character that's close to my dad that I go far away [from reality] so he doesn't see anything in there," says Burns, 28, whose father, Edward Sr., is a retired New York City cop. "I don't want the film to end and him to be thinking, 'So that's what you think of me.' " Burns the Younger claims to be untouched by another Irish Catholic theme of his films: guilt about sex. It's a handy dramatic device, says Burns, who lives with Brothers and She's the One costar Maxine Bahns, "but it hasn't affected me at all."

WILD CHILD
In The Trigger Effect, her latest movie, actress Elisabeth Shue's character alludes to her wild past. Fact is, there has been some wildness in her own life, says the Harvard-educated actress. "I was a free spirit," says Shue, 32, an Oscar nominee earlier this year for her role as a prostitute in Leaving Las Vegas. "I'd cut school and go to the Jersey Shore. I used to borrow my dad's car before I got my license. I didn't get caught much, which spurred me on to do much more." She may enjoy acting up in real life, but don't look for her to participate in the shenanigans of a certain Fox prime-time soap opera that stars her younger brother Andrew. "I don't think I'll be hanging out at Melrose Place right now," says Shue, who enjoyed playing Trigger's suburban mom. "I really learned it's more challenging to play someone whose life is not out on the edge."

THANKS, BUT NO THANES
As a sportscaster for NBC, Marv Albert has what some would consider a dream job: attending 150 sporting events a year. But when he dreams about a dream job, the avid fan ("I like foreign movies") en visions himself directing films. "That's my long-range, never-going-to-happen goal," he says. Albert, who will be roasted Sept 12 at a Manhattan March of Dimes benefit, instead settles for making cameo appearances (usually as himself) in movies, including 1995's Forget Paris, and on TV. "My finest work was in the sitcom Love & War," says Albert, who's in his mid-50s. "They assigned me an acting coach for the day so I would get the proper, as they put it, 'shading.' Walking and talking is more difficult than sitting with a headset and a monitor announcing a game. You will not see me at Lincoln Center playing Macbeth."

BOOK HER, DAN-O
After six seasons of playing suburban matron Alex on NBC's Sisters, actress Swoosie Kurtz is cutting loose in Fox-TV's new comedy Party Girl, which premieres Sept. 9. Kurtz's character Judy Burkhard is a New York City librarian "like you've never seen," says the actress, explaining Judy's uninhibited approach to life. Kurtz, 52, vividly remembers her own introduction to New York City's main library, whose Fifth Avenue entrance is guarded by two resting stone lions. "When I think of the library, I think of the old story that every time a virgin walks by, the lions stand up," she says. "Somebody told me that story when I was little, and I went to New York and I totally believed it." The fictitious Burkhard would probably appreciate the old gag—more so, at least, than Kurtz's library faux pas of not returning books. "You're bringing up my sordid past," says the actress. "I think I have one from Hollywood High School."


DADDY DEAREST
Advertisement
Today's Photos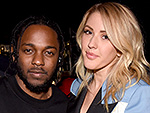 Treat Yourself! 4 Preview Issues
The most buzzed about stars this minute!