People Top 5
LAST UPDATE: Tuesday February 10, 2015 01:10PM EST
PEOPLE Top 5 are the most-viewed stories on the site over the past three days, updated every 60 minutes
Picks and Pans Main: Tube
Talking With...
In any case, Cosby has now returned to TV with a series about a working-class man who gets downsized after 30 years, and, yes, in true Bill Cosby tradition, the show is quite upbeat. Based on the acerbic British series One Foot in the Grave, Cosby (CBS, Mondays, 8 p.m. ET) centers on a crotchety, eccentric senior citizen who, now finding himself jobless, starts driving his wife completely mad. Because Cosby is again paired with Phylicia Rashad, the show inherits some of the goodwill viewers have long felt for the previous hit. And the stars get solid support from Madeline Kahn, playing Rashad's ditzy business partner.
As is often the case with new sitcoms, the debut takes a while to get rolling, but the show does pick up steam in subsequent episodes. And there is some very good writing: After his car breaks down and he is forced to get a lift, via a car service for senior citizens, to an interview for a job he fails to land, Cosby explains, "I got to the interview. I was sweaty, I was shaky, I was nervous, incoherent. The man thought I was James Brown."
Set in Queens, New York City's least glamorous borough, Cosby relies on a series of standup routines involving moronic dry cleaners, inept mechanics, ridiculous neighbors—in short, Bill Cosby shtick. This program does not have the lightning pace of Seinfeld, the cleverness of Home Improvement, the grit and bluster of Roseanne, the pep of Mad About You. But neither did the old Cosby show. What Cosby has is Bill Cosby. That's often enough.
NBC (Mondays, 8:30 p.m. ET)
A-
In this new classroom sitcom, the gifted standup comic Tom Rhodes headlines as fish-out-of-water prep school teacher Tom Rhodes. Author of a well-received but commercially unsuccessful novel, the hirsute, proletarian, cutting-edge Rhodes does not quite fit into Harkin Academy's tony setting and crosses swords with a snooty veteran teacher played with panache by Ron Glass. A Welcome Back, Kotter for the gentry, Mr. Rhodes has a good cast, good writing and a star whose hip but intelligent style is the very antithesis of the dimwit Saturday Night Live school of comedy.
ABC (Tuesdays, 9:30 p.m. ET)
Grade B-
Michael J. Fox, his movie career having temporarily stalled, returns to TV in this heavily hyped sitcom. Fox, playing New York City's deputy mayor, retains his wonderful timing and delivery, adroitly hitting his stride in his one-on-one romantic scenes with costar Carla Gugino. But the political satire that makes up the rest of the show is toothless, corny, passé. A series whose very first joke involves using New Jersey as a garbage dump (see Allen, Woody, circa 1963), that features a WASP mayor in the New York of the '90s—hello?—and that includes a barrage of pointless jokes about gays is a series that's just a little bit out of touch.
CBS (Saturdays, 9 p.m. ET)
C
What would you do if you knew a day in advance everything that was going to take place in the world? Probably find something better to do than watch this new series, based on that shopworn sci-fi premise. Bland Kyle Chandler (Homefront) plays a stockbroker who inexplicably starts to receive a copy of tomorrow's newspaper one day early. But instead of using this inside info to play the markets—the way any real broker would—he uses it as a force for good, warning cops about coming crimes, disasters, etc. Like most programs involving clairvoyance or time travel, this idea gets tired fast.
ABC (Saturdays, 10 p.m. ET)
C
Kimberly Williams, Steve Martin's daughter in the Father of the Bride movies, stars in this wispy new series about two star-crossed lovers. Williams, a Los Angeles Clippers fan who is having second thoughts about her fiancé, takes a trip to Italy, where she meets David Conrad, also a Clippers fan, who is having second thoughts about his dysfunctional family. Since they've already got that Clippers thing sorted out, they fall in love. Powerful stuff, huh?
TNN (Wed., Sept. 25, 8 p.m. ET)
B+
The man who, with Willie Nelson, revolutionized country music discusses his friendship with Buddy Holly, his image as an outlaw, his 10-year cocaine addiction and Johnny Cash's cooking skills. And unlike those silly drugstore cowboys ruining C&W music today, Mr. Jennings, a charming, self-deprecating gentleman, does not wear his hat indoors.
>Otto Penzler
PRIME-TIME CRIME
When the Turner Classic Movies network needed a host for its Movie Sleuths festival of vintage mystery flicks (nightly, 8 p.m. ET, through Sept. 30), Otto Penzler, 54, didn't play hard to get. Says Penzler, the German-born owner of the Mysterious Bookshop, crime fiction meccas in New York City and L.A.: "I just about begged [them] to let me do it."
What makes a great mystery?
Great characters, a great story, everything that compels you. It's literature that happens to have murder, death, cruelty, all those lovely things that make life worth living.
Who invented the mystery form?
The structure was mapped out for all time in Edgar Allan Poe's The Murders in the Rue Morgue in 1841. Everything that has become a cliché—the omniscient detective and his stupid sidekick; clues; red herrings; the least likely killer—was created by Poe in one story.
Is TCM showing all your favorites?
There are a couple of terrible movies, like the Charlie Chan films. But The Thin Man series [starring William Powell and Myrna Loy] is the best, period.
Contributors:
Anthony Duignan-cabrera.
DURING THE HUXTABLE FAMILY REIGN that stretched from 1984 until 1992, Bill Cosby was occasionally criticized for his show's unapologetically sunny portrayal of African-American life. The criticism was ludicrous: Sitcoms are supposed to make people feel good, and who said programs about minorities have to be dour, while sitcoms about white people usually try to cultivate that I Love Lucy/Brady Bunch ambience? Why should white people have all the fun?
Advertisement
Today's Photos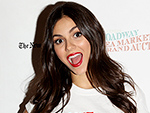 Treat Yourself! 4 Preview Issues
The most buzzed about stars this minute!