People Top 5
LAST UPDATE: Tuesday February 10, 2015 01:10PM EST
PEOPLE Top 5 are the most-viewed stories on the site over the past three days, updated every 60 minutes
Those Left Behind
After Ray Combs's Death, His Family Is Deep in Debt
Last June 2, Ray Combs, 40, for six years host of the TV game show The New Family Feud, hanged himself in a closet of the Glendale Adventist Medical Center, bringing to a shockingly unexpected end a life that had apparently spun out of control. When he was replaced on Feud in 1994 by the original host, Richard Dawson, the frenetic comedian was earning close to $1 million a year. Yet two years later, under a suicide watch at the hospital, he was estranged from Debra, mother of their six children, and drowning in debt. After his death, Debra discovered he owed nearly $500,000, including $100,000 in back taxes and close to $150,000 in loans and on credit cards. His two comedy clubs in Ohio had failed, and there was a $470,000 mortgage on the five-bedroom Glendale home where Debra lived with the kids. Recently, Debra, 40, has been helping the children—Ray Jr, 18, Kelly, 16, Whitney, 13, Chelsy, 9, Kirby 7, and Cody—deal with the loss of their father. At the same time, she has been unraveling the financial tangle he left behind. "New bills and financial records pop up nearly every day," she says. "I feel overwhelmed. But you can't just fall down and say, 'I can't go on.' "
Though Ray Combs had earned several million dollars, he "wasn't very good at managing money," concedes a friend, standup comic Dailey Pike. Careless with what he made—Pike recalls seeing "checks for $50,000 just lying around his desk"—Combs was an easy touch for old pals and family members in his hometown of Hamilton, Ohio, shelling out anything from $20 to a couple of thousand dollars.
But while spending lavishly, the outwardly cheery comic was in torment. Spinal injuries from a 1994 auto accident kept him in chronic pain; his career was faltering; and he and Debra, whom he had known since first grade in Hamilton, had separated. On June 1, when Ray phoned from the North Hollywood apartment he had taken earlier this year, Debra could tell he was in a bad way. "I could hear pills pouring out," she says. Then he sobbed: "Tell the kids and my parents I love them."
Debra dialed 911, and paramedics hurried Ray to a Burbank hospital. After he was released that morning, she started to drive him to Glendale. He demanded that she take him to his apartment, and when she stopped at a red light he jumped out and dashed onto the nearby Ventura Freeway, where a passing motorist picked him up. Later in the day he showed up at the family home, shouting and acting irrationally; police took him to the I hospital, where he was placed on a suicide watch. Sometime before dawn, he knotted a sheet and hanged himself.
It was only later that a shaken Debra learned the enormity of Ray's debt. The bank foreclosed on the family home of 11 years, and she is renting a two-bedroom house in a less expensive neighborhood. A benefit at Hollywood's Laugh Factory featuring Rodney Dangerfield and Howie Mandel raised about $10,000. Debra gets $349 a month in Social Security benefits for each of the five younger children, and her local Mormon church helps financially and with supplies from its food pantry. "Everyone has rallied around her," says Jane Mc Vay, who heads the church relief program. "It's going to be a long road. But I believe Debbie is a fighter." A former legal secretary, Debra is freelancing for a transcription service, working at home on a computer donated by a church member and earning $25 for 30 minutes of tape.
For a while, Debra says of Ray's death, "I couldn't talk about it." But she is becoming more open in discussing it with the children and says "each has dealt with it in their own way." Ray Jr. took charge of the funeral, but others have resisted coming to terms with their father's loss. Clinging to anything that keeps Ray Sr.'s memory alive, Whitney angrily objected when Debra wanted to sell his collection of autographed photos and celebrity caricatures, telling her, "I don't want you to get rid of this!" Debra sold some, but kept the others.
Her struggle has touched many who knew Ray Combs in better times. Johnny Carson gave him his first big break by inviting him on the Tonight Show in 1986 and recently sent Debra a check for $25,000. "I understand you are having some problems," he said in a handwritten note. "I hope this will ease the burden."
EMILY MITCHELL
KEN BAKER in Glendale
BEFORE THE PACKING BOXES WERE filled and it was time for Cody Combs and his brothers and sisters to say goodbye to their home in Glendale, Calif., the 5-year-old had a question. "When Daddy comes back, can we move back here?" Patiently his mother, Debra, explained, "Daddy won't be coming back, honey."
Advertisement
Today's Photos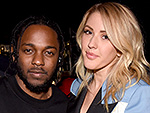 Treat Yourself! 4 Preview Issues
The most buzzed about stars this minute!