People Top 5
LAST UPDATE: Tuesday February 10, 2015 01:10PM EST
PEOPLE Top 5 are the most-viewed stories on the site over the past three days, updated every 60 minutes
Picks and Pans: Pages
Murder, They Wrote
The Nicest Guy in Hollywood has written the nicest book in history. No one is criticized, no action regretted, no demon wrestled with by The Tonight Show host and current late-night leader Leno, who is never less than humble and gracious in analyzing his climb to the top. About the worst thing Leno cops to is issuing a phony press release crowning his mug America's Best Face to Caricature.
But even that admission hints at a flip side to Leno's niceness that goes unexamined in this memoir coscripted with Esquire senior writer Bill Zehme. A recent Vanity Fair article depicted Leno as a driven self-promoter whose cultivated nice-guy persona amounts to artful spin control. In contrast, this book is a homey, joke-filled whitewash of any splotches on Leno's squeaky-clean facade.
For example, Helen Kushnick, Leno's fiery former manager who died of cancer last month, isn't even mentioned. It was she who helped Leno land Carson's job, only to end up estranged from the man who was her surrogate son. Similarly overlooked is Leno's strained friendship with rival David Letterman (expect his memoirs to be grumpy and acerbic). Instead, Leno writes about his sweet mother and hardworking father, their weird vacations and Leno's early gigs at strip clubs and mental hospitals.
Leno does recount a diary entry he made when he was all of 22: "Hope to host The Tonight Show someday. Maybe Johnny will leave." His long battle to fulfill that dream has got to be a better story than he lets on, but, like the current events ground into material for his nightly monologues, it's treated here as fodder for jokes. Leno's book is all punch lines, no punch. (HarperCollins, $22)
by Scott Turow
What brought June Eddgar, a middle-aged white woman, to the inner-city slum in which she was gunned down? Why has her son Nile, probation officer for a black gang leader, been charged with conspiracy in the crime? The startling answers to these key questions provide the framework for Turow's much-anticipated new courtroom thriller.
Sonia (Sonny) Klonsky, an assistant U.S. attorney in The Burden of Proof, is now the judge who will preside at Nile's trial. She alone will hear evidence and render a verdict, a task made more difficult because the Eddgar family, as well as others who are involved—defense lawyer Hobie Tuttle and columnist Seth Weissman, a former and now would-be lover of Sonny's—were students allied with her in the anti-Vietnam War crusades.
Over its 500-plus pages, Laws is admirable in its ambition and emotional depth. Turow fans will find the courtroom theatrics engrossing as expected. But the plotting is dauntingly complex, shifting back and forth in time. Those addicted to easy meat-and-potatoes thrillers may bog down midway. More patient readers, holding out until the resolution of June Eddgar's death, should feel amply rewarded. (Farrar Straus Giroux, $26.95)
by Alexandra Ripley
After the critical blistering she took for Scarlett, her pale—albeit best-selling—sequel to Gone with the Wind, Ripley has turned to the Bible for inspiration. Her new novel revolves around Joseph of Arimathea, the wealthy Jew who, according to the Gospels, took the body of Jesus to his family tomb after the crucifixion. From that brief mention—and later legends that Joseph was a sea trader who brought Christianity to Britain—Ripley has spun an epic, but uneven, story of love and faith.
Her research yields vivid details, right down to the leather sails on Joseph's ships. And the cameo appearances of Salome, Pontius Pilate and Mary Magdalene can't help but make the story intriguing. Yet, Ripley seems overwhelmed by the project. Joseph and Jesus don't even cross paths until page 524, and while her wrenching account of how Joseph lowered Jesus's body from the cross is truly powerful, too much of her text is rambling and repetitive. Somewhere in the editing process, Ripley could have used a bit of divine intervention. (Warner, $25)
by Paul Hendrickson
For Robert McNamara, the Vietnam War never ended. Since he resigned as Secretary of Defense in 1968, he has been sued by Vietnam vets, tossed over the side of a ferry by an angry draft dodger (a desperate reach for the ship's railing saved him from plunging into the sea) and accused of playing loose with the truth by many historians.
But according to Hendrickson, a Washington Post reporter who spent 10 years researching this revealing biography, that's not the worst of it. McNamara, like many of the men and women he sent to "Nam," was permanently scarred by selling and prosecuting a war he realized America could not win.
Hendrickson shows us the publicly persuasive McNamara, brilliantly arguing for "positions he didn't privately hold." And he shows us five victims of his "loyal hypocrisy," from an impassioned Quaker, Norman R. Morrison, who protested the war by setting himself on fire beneath McNamara's Pentagon window, to ex-Marine James Farley, still medicating his psychological and physical wounds with painkillers and coffee. More than a biography, the book's sharp focus on the consequences of McNamara's decisions—the escalating personal tragedy experienced by innocent men and women—powerfully reminds us that politics never operates in a vacuum.
Although Hendrickson pronounces McNamara guilty as accused, this is no hatchet job. The author's interviews with McNamara's colleagues and his scholarly scrutiny of declassified papers unveil a man struggling to go public with his doubts. A tragic page-turner, The Living and the Dead drives home the grim facts about Vietnam with the emotive force of a well-oiled novel. (Knopf, $30)
by Peter Robinson
Page-Turner of the Week
A PRETTY TEENAGER, DEBORAH HARRISON, DAUGHTER OF A titled financier, is found strangled in St. Mary's churchyard in the North Yorkshire village of Eastvale. Suspicion falls on St. Mary's vicar, Daniel Charters. But this is strange indeed! Charters has already been accused of making homosexual advances toward another suspect, his former sexton. Perhaps the killer is Owen Pierce, a lecturer at nearby Eastvale College who likes to photograph nude young girls. The search for Deborah's killer, led by Detective Chief Inspector Alan Banks, spares the privacy of no one in Eastvale.
Innocent Graves, the eighth novel to star Inspector Banks, may be genre stuff—police procedural, English village—but it's first-class work. Banks and his assistant Susan Gay are good company, the plot twists frequent and surprising.
Peter Robinson has won the Crime Writers of Canada Best Novel Award and been nominated for an Edgar by the Mystery Writers of America. He deserves these kudos. This work will bring him more. (Berkley, $21.95)
>Gale Hayman
EGG WHITES TO THE RESCUE
"BEAUTY IS A SKILL YOU LEARN JUST like tennis and cooking—there isn't one woman who cannot have beautiful eyes and beautiful lips," says Gale Hayman, QVC regular and chief of her own multimillion-dollar perfume and cosmetics company. "Take Barbra Streisand, Sophia Loren, Goldie Hawn—they are not conventional beauties, but they have learned the tricks." Hayman, who has been dispensing fashion and beauty advice for more than 25 years, has now published her own bible of beauty tips, How Do I Look? From Confidence to Cosmetics: The Complete Guide to Inner and Outer Beauty (Random House, $24.95), an illustrated sourcebook loaded with 800-numbers for ordering supplies, color charts and low-budget brand names.
What are the most common beauty bloopers? "Nine out of 10 women have their lip line incorrect," says Hayman. "You should round off the top of the lip. If you lighten your hair, lighten your eyebrows, dark brows pull your face down." Other secrets? "Crisco is great for removing makeup," she adds. "Egg whites work wonders on reducing wrinkles, and Vitamin E oil out of the capsule will make your eyelashes grow."
Hayman—who with her former husband Fred founded Giorgio's Beverly Hills, the chichi boutique that inspired Judith Krantz's bestselling novel Scruples—is now married to William A. Haseltine, a former professor of molecular biology at Harvard. She divides her time between a Manhattan apartment and a home in Washington. But does she really slather egg whites on her face? "Yes" she declares. "Everything in the book I do and more!"
>WHODUNITS: THE UNIVERSAL CHOICE Are they reading Tom Clancy in Red Square? Is John Grisham a household name in Gdansk? Stateside, a few famous authors seem to have set up a cozy time-share in the No. 1 spot on fiction bestseller lists. But internationally no single writer dominates the way action heroes like Schwarzenegger and Van Damme do in movies. But as you'll see from this list of current No. 1 titles, one genre does seem to rise to the top in any language.
UNITED KINGDOM To the Hilt, by Dick Francis: A Scottish artist is mugged on his doorstep.
SWEDEN The Fifth Woman, by Henning Mankell: Police investigate the mysterious murder of a bird-watcher.
NORWAY The Death of the Demon, by Anne Holt: The matron of an orphanage is mysteriously murdered.
SOUTH AFRICA Out of the Sun, by Robert Goddard: A man stumbles into a murder mystery involving his son.
RUSSIA The Marked Man's Choice, by Nikolay Modestov: A man witnesses a mysterious crime and has to fight for his life.
GERMANY The Rainmaker, by John Grisham: No mystery here, he's on lists around the globe. What can we say?
Contributors:
Alex Tresniowski,
Jeff Brown,
Cynthia Sanz,
Wayne Kalyn.
by Jay Leno with Bill Zehme
Advertisement
Today's Photos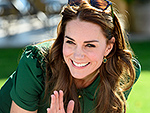 Treat Yourself! 4 Preview Issues
The most buzzed about stars this minute!