People Top 5
LAST UPDATE: Tuesday February 10, 2015 01:10PM EST
PEOPLE Top 5 are the most-viewed stories on the site over the past three days, updated every 60 minutes
The Long Road Home
Slowed by Illness, Billy Graham Returns to Where His Crusades Began
UNTROUBLED BY A RELENTLESS Saturday night rain, 75,000 people wait cheerfully in Ericsson Stadium in Charlotte, N.C. For 90 minutes they bob their umbrellas to the beat of Christian rock, played at earplug-decibel level. Then, almost like an apparition, a tall figure appears on the stage near the stadium's 50-yard line, and as the crowd erupts in a sustained ovation, white-haired, blue-suited, Bible-toting evangelist Billy Graham walks haltingly to a wooden pulpit. Gazing at the multitudes, he asks them to quiet down, and they do. He asks them to take their seats, and they do. Then he looks to the skies and declares that God has created a dry hole over the stadium, and the rain will stop. And it does.
Graham is here to implore his audience to "choose Christ as I did." It's a phrase that the man known as the Protestant Pope has repeated to 200 million people over five decades at crusades around the globe. But this appearance is far from routine. Graham's four-day return to his birthplace and the city that was the site of his first crusade 49 years ago takes on the poignancy of a farewell. For Graham, 77, is increasingly disabled by Parkinson's disease, a wasting affliction that can eventually take away a person's ability to feed himself or even button his clothes.
Graham insists he will preach "as long as I have the strength to do so," and indeed he is planning crusades next year. Onstage he exhibits extraordinary energy, despite the illness that was first diagnosed in 1991. In the pulpit, "he's empowered with the Holy Spirit and has the strength and vitality of a 4-year-old," says his grandson Jonathan Lotz, 26, a youth pastor from Raleigh. Ruth Graham, 75, the evangelist's wife of 53 years, encouraged the whole family to join them in Charlotte, and about 300 arrived, including four of their five children and 17 of their grandchildren and great-grandchildren, who know the world's most famous evangelist as Daddy Bill. This "may. after all, be the last chance they'll get to hear their grandfather preach," says Ruth, who watched from a stadium skybox each night of this latest crusade. "It's important they have that memory."
The oldest of four children of William Franklin Graham, a dairy farmer, and his wife, Morrow, Graham answered the call to God at a revival meeting when he was 16. Ordained by the Southern Baptist Convention at 21, he gave Sunday sermons on sidewalks and in bars while attending the Florida Bible Institute in Tampa. "One saloonkeeper tossed me out right into a ditch," he says with pride.
Undaunted, Graham, in 1947, touted his first crusade in Charlotte with bumper stickers and leaflets flung from airplanes. "I believe in advertising," he says, smiling broadly. He also believes in good crowds, and promised such diversions as a foot race and "the world's foremost marimba player." About 42,000 people showed up for the two-week crusade.
Over the decades, Graham turned his crusades into a worldwide network; he counts among his friends the Queen of England and every President, living or dead, since Eisenhower. Graham has endured as other, lesser evangelical lights have dimmed. He draws a relatively modest salary of $100,000 a year from the Billy Graham Evangelistic Association, a nonprofit organization, and steers clear of meetings that could be misunderstood. To this day he won't enter a hotel room unless an aide first checks for unwanted guests. Even when lunching in 1989 with Hillary Clinton, then a governor's wife, Graham insisted they meet in a crowded restaurant. "I told her I didn't have lunch with beautiful women alone," says Graham.
If Christ is the biggest influence on Graham's life, Ruth Bell is runnerup. The two were students at Illinois's Wheaton College, a religious school from which they graduated in 1943; they fell in love after attending a performance of Handel's Messiah on their first date. The daughter of missionaries to China, Ruth dreamed of going to Tibet after graduation, but Graham convinced her otherwise. "God will lead me," he told her then, "and you will do the following."
Ruth follows, but she's no supplicant, even in the name she calls him—Bill. "How in the world," she teases her husband, "can you call a grown man who's 6'2" Billy?" While Graham traveled the world, she raised their two sons and three daughters, and did her best to smooth the strains caused by his long absences. She remembers once taking their young daughter Anne to a crusade to surprise Graham; he didn't even recognize the child. When Graham returned home from another six-month trip, their young son Franklin asked, "Who's he?"
For Franklin, now 44, things got worse. As a child he smoked his first cigarette, and by his teens he drank heavily and had brushes with police for racing cars through the Blue Ridge Mountains near the Grahams' home in Montreat, N.C. But with Graham's help, Franklin was converted at 22, and now lives a mountain man's life—complete with pet bear—with his wife, Jane, in Boone, N.C. A minister, he is poised to inherit Graham's mission—in mid-sermon, if need be. "He would want me to finish the message he was preaching," says Franklin. God, says Graham, "has given [Franklin] an unusual gift for proclaiming the word."
With his advancing illness, Graham walks with difficulty and can write only his name. But he still has energy enough to work on his memoirs, which he dictates between rests at the sprawling log house on 150 acres that he and Ruth bought in the 1950s. She has crammed the airy rough-beamed rooms with a handsome mix of antique rockers, wicker chairs and her prized collection of old books. Soft chairs abound specifically for Graham, who "hates all this stuff," laughs Ruth. Graham so values his creature comforts, she teases gently, that "when Bill finds out that heaven is not like a Holiday Inn or a Marriott, he'll be back."
Ruth has only recently recovered from a severe bout of bacterial spinal meningitis, but her energy is prodigious. While Graham rests, she darts about, fetching coffee for guests, plucking black-eyed Susans from the yard and keeping a watchful eye on her husband. "She never slows down," says Graham, admiring her through a window. Her presence and vitality help ease the frustration brought on by his illness. "It has its drawbacks," he admits, and there are days when fatigue keeps him in bed. "But I think God sent it to me at this age to show me that I'm totally dependent on him."
Looking back on his extraordinary life, Graham finds his only regret is that he didn't travel less and make more time for Ruth and his children. "My family," he says without hesitation, "made it in spite of me."
CURTIS RIST
GAIL CAMERON WESCOTT in Montreat
Contributors:
Gail Cameron Wescott.
Graham lifts spirits as his own strength wanes
Advertisement
Today's Photos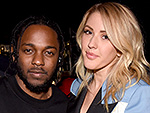 Treat Yourself! 4 Preview Issues
The most buzzed about stars this minute!