People Top 5
LAST UPDATE: Tuesday February 10, 2015 01:10PM EST
PEOPLE Top 5 are the most-viewed stories on the site over the past three days, updated every 60 minutes
Picks and Pans Main: Tube
Spotlight On...
In 1996, the year of the X-Files rip-offs, the powers that be have even gone so far as to introduce a series specializing in aquatic weirdness. Bay-watch Nights now features a character who works for a top-secret organization investigating paranormal phenomena: deep-sea monsters, genetic mutations, David Hasselhoff's career. Should the program prove as successful as Baywatch itself, it could put ratings pressure on Gillian Anderson to don a skimpy bikini and on David Duchovny to resort to one of those thong-like affairs so popular on the French Riviera.
Still, there's one thing that's a bit puzzling about all of these rip-offs: If doctor shows inspire other doctor shows, and the success of Touched by an Angel results in such knockoffs as Promised Land and Early Edition, why haven't there been any clones of Dr. Quinn, Medicine Woman? This is a series that has a charismatic star, always gets good ratings and is popular with the kind of audience—mature viewers—that CBS has been trying to lure back after its disastrous flirtation with hipness last year (Central Park West).
Why, then, haven't we seen Dr. Quinn, Chiropractic Woman, or Dr. Quinn, Sports Medicine Woman? Why hasn't CBS extended its franchise by placing Jane Seymour in a hospital setting and calling the series Dodge City Hope? And if the network is so obsessed with younger viewers, why hasn't it green-lighted a hybrid series entitled Dr. Quinn and Her Medicine Friends? Come to think of it, couldn't CBS have saved itself a lot of trouble last year by casting Seymour in a series entitled Central Park Wild West? Just asking.
ABC (Sunday, Oct. 20, 9 p.m. ET)
B
Yasmine Bleeth (Baywatch) plays a perky, idealistic young woman who tries to save a heroin-addicted prostitute by befriending her and booking her as a guest on the sleazy TV talk show where she works as a producer. Bleeth, as befits someone who has spent too much time in the sun, takes an awfully long time to realize that the people at The Howard Grant Show are not very nice and that her plan is not going to work. Especially unappealing is her boss Sadie, played with malevolent glee by Veronica Hamel. This is not a great production. Real-life talk show hosts are a million times more repulsive than Howard Grant (played by Newhart's bland Peter Scolari). But anything that network TV aims in the general direction of Geraldo Rivera, Richard Bey and the rest of the Visigoths is to be applauded.
Fox (Premieres Friday, Oct. 25, 9 p.m. ET)
A
a serial killer. Yes, this is the same basic theme as Profiler, but that series lacks Millennium's shock value and foreboding atmosphere. With its creepy soundtrack, terrifying visuals and ingenious plot twists, Millennium is far and away the best new show of the year.
>Diana Kilmury
STATE OF THE UNION
DIANA KILMURY FIGURED THAT THE goons who called to say they were going to murder her were just bluffing. "I decided people who really are going to kill you won't phone you to tell," she says.
That was in 1981, after the ex-truck driver, now 49, told International Brotherhood of Teamsters convention delegates to dump Mob-controlled officials and institute democratic elections. Her crusade is the subject of Mother Trucker: The Diana Kilmury Story, starring Barbara Williams and premiering Oct. 22 on TNT.
Raised in Vancouver, B.C., Kilmury was 24 and a divorced mother of three when she started working for a small trucking firm. Three years later she joined the Teamsters. "They've regretted that ever since," she says.
Infuriated by the union's 1977 ouster of dissident British Columbian union rep Jack Vlahovic, Kilmury helped him raise $40,000 for legal fees. She then hooked up with the Teamsters for a Democratic Union, barnstorming members to incite change. "These people had pension money stolen, three presidents indicted—it's not like you had to tell anyone the union was corrupt," she says. "We just needed to tell them, 'You have the right to vote.' " Kilmury helped them achieve that right in 1989. She was elected a Teamsters vice president and sworn in in February 1992.
"Intimidation only works if you believe in it," says Kilmury of the resistance she met. This time, "the people with the white hats won."
Contributors:
Maria Eftimiades.
IN THE PAST COUPLE OF YEARS, THE networks have introduced a consumer-friendly policy of shop and compare: Why stick with the patented original when a generic product will do? Don't care for a gritty cop show set in Gotham (NYPD Blue)? Try Homicide, a gritty cop show set in Baltimore. Tired of ER? Try on Chicago Hope for size.
Advertisement
Today's Photos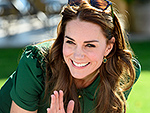 Treat Yourself! 4 Preview Issues
The most buzzed about stars this minute!