People Top 5
LAST UPDATE: Tuesday February 10, 2015 01:10PM EST
PEOPLE Top 5 are the most-viewed stories on the site over the past three days, updated every 60 minutes
Animal Magnetism
At 63, Onetime Screen Siren Kim Novak Enjoys Wild Times of a Sort Unknown in Hollywood
It's a perfect take, only this is no movie. Now 63, the actress lives with her husband of 20 years, veterinarian Bob Malloy—and their menagerie of dogs, horses and llamas—on a 240-acre ranch near the Cascades. Life in this breathtaking but rugged country, says Novak, "is so much more magical than in Hollywood."
Sentiments like that led Novak 30 years ago to virtually shelve her celebrated career that included such movies as Picnic, The Eddy Duchin Story and Bell, Book and Candle. Having once acted opposite William Holden, Tyrone Power and Jack Lemmon and been involved in a string of steamy romances with the likes of Frank Sinatra, Aly Khan, Sammy Davis Jr. and Rafael "Ramfis" Trujillo, son of the Dominican dictator, "her life was a fairy tale," says her sister, Chicago fashion designer Arlene Malmborg. "But she wasn't ever comfortable being a star."
Except for a brief 1986-87 stint on TV's Falcon Crest and minor roles in some little-seen movies—two made in Germany in 1987, 1990's The Children, with Ben Kingsley, and 1991's Liebestraum, directed by Leaving Las Vegas 's Mike Figgis—Novak's only return to the spotlight has been to promote and attend premieres for the current rerelease of the 1958 Alfred Hitchcock psychological thriller Vertigo, in which she costarred with Jimmy Stewart. These days she lives a contented life, canoeing, hiking, tending to her animals. "I look back sometimes and think with amazement, 'Wow, that was me,' " says Novak.
For many, Novak wasn't just a marquee name; she represented an ideal of '50s beauty. "Marilyn [Monroe] was more obvious in her sexuality," says Tony Curtis, who worked with both sirens. "With Kim, it was more hidden." Novak's Vertigo role was her meatiest—and favorite. Hitchcock, she says, was "a superperfectionist, but he allowed you to make the characters." Playing two separate parts in the film, she remembers, "My feelings were based on wanting to be loved for yourself but also having someone fall in love with an image of you."
Ultimately, it was Hollywood's image of her that Novak cared for least. After Vertigo, bad agent advice caused her to pass on the lead female roles in two hit films, Breakfast at Tiffany's and The Hustler, and she soon found herself stuck with rotten scripts and typecast as, in her words, "one of those blondes." By 1966, she had traded Hollywood for the sylvan isolation of northern California's Big Sur.
At 33, she had come a long way. Marilyn Pauline Novak was born in Chicago on Feb. 13, 1933, the second daughter of Blanche, a homemaker, and her husband, Joseph, a dispatcher on the Chicago, Milwaukee and St. Paul Railroad. Her stern and disapproving father, she says, became furious and called her names when she let a boy walk her home from school in seventh grade. Later on, she says, "he was convinced that all the women in Hollywood, including me, sacrificed their morals to get good parts. It wasn't true."
At 20, Novak won a beauty contest sponsored by Thor refrigerators and left home to tour the country as Miss Deepfreeze. In L.A. she had a screen test that led her to Columbia Pictures' fearsome chief Harry Cohn, the model for the profane, horse-loving mogul in The Godfather. Cohn wanted to rename her Kit Marlowe. "He said, 'You can't have that Polack name in the movies,' " recalls Novak, noting that her origins are, in fact, Czech-Bohemian. They compromised on Kim Novak.
Her first prestige role was in 1955's The Man with the Golden Arm, opposite Sinatra. Though he was married to Ava Gardner at the time, Novak says, "in a sense, every time he looked into my eyes he was asking me out. Who could resist?" The affair was brief ("He was way too much," she says of his behavior), and two years later, when they made Pal Joey together, she found Sinatra "thinking he was the top cock of the walk—he never showed for rehearsals and arrived unprepared."
Novak wasn't prepared for the fallout over her fling with Sammy Davis Jr. in 1957, when interracial dating was taboo. Later it was rumored that Harry Cohn had hired a hit man to warn Davis, who'd already lost an eye in a car crash, to drop Novak or risk losing his remaining eye. "That did happen," says Novak, who recalls being summoned to Cohn's office, where she found him "surrounded by all these men, including people in the Mob. He told me that my career was in jeopardy if I continued to see Sammy." Wearing dark glasses and a complete disguise, Novak hurried to Davis's house. "His mother and father were there, and everybody was crying," she recalls. "It was very disturbing, but we knew there was no use fighting it."
In 1958 she fell in love with her Bell, Book and Candle director Richard Quine ("He was the father I wished I'd had all my life"), but the relationship didn't survive her move to the artsy enclave at Big Sur. There she hooked up with jazz guitarist Al Shackman and lived "this passionate bohemian life. I loved it." By 1967, though, she'd married and divorced British actor Richard Johnson, who had been her costar in 1965's The Amorous Adventures of Moll Flanders. Says Novak: "I wasn't ready to settle down."
She finally met her soulmate in 1974. Late one night on her ranch in Carmel, Calif., one of her mares had troubling foaling, and Novak called for a vet. Malloy, now 56, showed up. "Afterward, as I walked him out, we said, 'Well, see you next spring,' " she says. "Both of us knew that was too long to wait." They married under an oak tree in Novak's backyard in 1976 and moved to Oregon two years later. "Because Bob didn't know anything about Hollywood," she says, "I felt secure that he loved me for me." Today the couple breed llamas and continue working on their dream place, last year putting up a new barn and adding 6,000 trees. And although she's working on her memoirs, Novak's main goal these days is to get in a few overnight horseback trips before the snows come. "She rarely speaks of Hollywood," says Malloy. "This is where she's happy now."
STEPHEN M. SILVERMAN
TODD GOLD in Klamath Falls
WITH PADDLE IN HAND AND A LOOK OF SERENITY on her face, Kim Novak aims her canoe up a tree-lined stream in southern Oregon. Yes, that Kim Novak—the same sultry, platinum-haired goddess who 40 years ago was the world's No. 1 box office star. The decades haven't diminished her CinemaScope-size seductiveness: Reaching over the side of the boat to pluck a wildflower, she purrs, "Hey, babe, smell how wonderful this is."
Advertisement
Today's Photos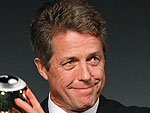 Treat Yourself! 4 Preview Issues
The most buzzed about stars this minute!