People Top 5
LAST UPDATE: Tuesday February 10, 2015 01:10PM EST
PEOPLE Top 5 are the most-viewed stories on the site over the past three days, updated every 60 minutes
Picks and Pans Main: Tube
Talking With...
The situation has terrific comic potential as hard-news Murph meets soft-soap Kay. Murphy has always scorned girl talk. At her 1992 baby shower, Murphy was less interested in chatting with the guests—real-life anchorwomen Katie Couric, Joan Lunden and Paula Zahn—than in opening their gifts. In her eyes, she has no equals. While Murphy's FYI colleague Corky Sherwood (Faith Ford) has grown from ditsy beauty queen to hard-hitting journalist, Murphy still patronizes her.
Invited to a party by sugary rival Dottie Wilcox (Shelley Long), Murphy snaps, "I don't like you and I don't want to go."
Single motherhood has not softened Murphy at all. If anything, she's less nurturing than ever, bragging to fellow correspondent Frank Fontana (Joe Regalbuto) that she can barely care for a plant. Apparently it's lonely for women at the top; even the show's creator, Diane English, told The New York Times that Murphy Brown is "a sort of cautionary tale about getting what you wished for."
In stark contrast, Tomlin's Kay is maternal and endearingly frumpy, pairing dowdy jackets with droopy skirts and luring the FYI team into her cozy, kitsch-filled office with gourmet coffee and trays of home-baked pastries.
Murphy tries to generate resistance, but Kay wins the gang over with tantalizing assignments (Frank gets to be an astronaut, Corky covers Buckingham Palace) and outsmarts Murphy by pretending to give her the upper hand.
The duel between these two caricatures of female professionals could be timely and hilarious, but only if Murphy gets a better break from the show's writers. Lately she has become harsh and abrasive, the poster girl for America's ambivalence toward powerful women.
Bergen has even shorn her gorgeous hair, and the mannish pantsuits for which she has always had a penchant now come complete with suspenders. Unlike lovable Mary Richards from The Mary Tyler Moore Show, Murphy Brown may never light the world up with her smile, but if she just stays likable, watching Bergen and Tomlin slug it out could make a nothing night on television seem suddenly worthwhile.
CBS (Sun., Oct. 27, 9 p.m. ET); then Wednesdays (10 p.m. ET)
A+
Move over, Steven Bochco; there's a new TV genius on the block. Paul Haggis (Due South, thirtysomething) has created, directed and produced this stylish drama series that pairs Ken Olin—who now resembles
Bruce Willis
more than he does Michael Steadman, the yuppie he played on ABC's thirty something—as a troubled, questing police detective, with Jason Gedrick (Murder One) as a lonely ex-con who was imprisoned for a robbery he didn't commit.
The most innovative show of the season, EZ Streets has plenty of action and some scenes of shocking violence, but Haggis's vision is brilliant TV-noir (think Chinatown or The Usual Suspects), complete with murky urban settings, a haunting score, suave sociopaths and even a slumming femme fatale.
From the mysterious opening shots of the waterfront to the menacing shadows of police helicopters, the mean streets of its nameless northern city are a mythic locale, where, as a corrupt cop (Rod Steiger) declares, "You can only be betrayed by people you trust." An instant classic.
Great Performances, PBS (Wed., Oct. 30, 10 p.m. ET)
A
The wrecker's ball is demolishing an old Manhattan dance hall as this outstanding special begins, but the punning title also suggests a dance of death. Famed American choreographer Paul Taylor (who does a cameo as a derelict with a crackling radio) uses popular songs from the '40s, '50s, and '60s—including tunes by the Andrews Sisters, novelty rock classics like "Yellow Polkadot Bikini" and even ballads by Harry Nilsson—for three enthralling dances about longing, love and war. The young dancers are dazzling, especially soloists Patrick Corbin and Kristi Egtvedt. Unmissable.
HBO (Sat, Nov. 2, 8 p.m. ET)
D
When a cop killer is acquitted, New York City detective Steve Donohue (Bill Pullman) cracks up, takes the courtroom hostage at gunpoint and retries the case. Talk about men behaving badly.
Though the plot sounds exciting, 90 minutes of this hushed, lifeless film from executive producers Geena Davis and Renny Harlin feel longer than three O.J. trials. The script is lackluster, the actors are sluggish and oddly subdued (the jury seems only mildly inconvenienced by the situation), and I was praying that someone would storm the courtroom long before the final credits.
>Laurie Hibberd and Michael Gelman
PILLOW TALK
Passersby sometimes do a double take when they see Live with Regis & Kathie Lee executive producer Michael Gelman walking hand-in-hand with Fox After Breakfast's Laurie Hibberd. Gelman, 35, is the hapless, on-camera foil of wiseacres Regis Philbin and Kathie Lee Gifford. And Hibberd, 32, is the cohost (with Tom Bergeron) of the new Fox show that is up against Gel-man's in 98 percent of the nation's TV markets. Yet the couple insist the rivalry hasn't harmed their 2½-year relationship. Indeed, last month they began sharing an apartment on Manhattan's Upper West Side. Cynthia Wang caught up with them on a park bench near Hibberd's office.
How competitive are you?
She: I don't want our show to crush Regis & Kathie Lee. And I'm sure he wants us to have as much success.
Do you talk shop at home?
She: Michael always tells me I'm using my hands too much.
He: They're very expressive hands. She: Then I'll call him and say, "Kathie Lee's skirt was too short."
What do you do to unwind?
She: Lately we eat Indian food while watching TV in bed.
He: We also play tennis on weekends.
She: We are a good doubles team.
He: Occasionally we split up and go with other partners.
She: I hate when that happens.
MARY RICHARDS HAD MR. GRANT, Elaine Benes has J. Peterman, but this season, Murphy Brown has something different: a woman boss. Veteran game and talk show producer Kay Carter-Shepley (Lily Tomlin) has replaced whiz kid Miles Silverberg (Grant Shaud) in the FYI newsroom, and, for the first time, Queen Bee Murphy (Candice Bergen) is facing a major leadership challenge. It looks like competitive Murphy has finally met her match in a female exec who's just as tough but masks steely determination with strategic warmth.
Advertisement
Today's Photos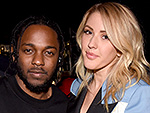 Treat Yourself! 4 Preview Issues
The most buzzed about stars this minute!