People Top 5
LAST UPDATE: Tuesday February 10, 2015 01:10PM EST
PEOPLE Top 5 are the most-viewed stories on the site over the past three days, updated every 60 minutes
Picks and Pans Main: Screen
The English Patient
A slick, slam-bang thriller about a business tycoon's frenzied efforts to get back his kidnapped son, Ransom is meant to divert and entertain. It does. This is a confident piece of commercial filmmaking, but when the final credits roll, you'll wonder if director Ron Howard and the screenwriters couldn't have tried a wee bit harder to give the characters as much dimension as the chase scenes.
Gibson plays the swaggering businessman whose 9-year-old son (Brawley Nolte, son of Nick) is kidnapped by an envious cop (Sinise) and a quartet of low-life cronies. The kidnappers demand $2 million in ransom, though it's clear from the get-go that they intend to kill the boy—"I'll gut this kid like a fish," Sinise snarls—after getting their money. Sensing this after an initial payoff attempt is botched due to FBI interference, Gibson turns the tables, going on TV to tell the kidnappers that if they don't immediately hand over his son gratis, he'll pay the $2 million to anyone who can finger the abductors.
Gibson is brashly charismatic here, but he's not doing anything he hasn't done before. This role is his hothead Lethal Weapon cop gussied up with cashmere sweaters, a penthouse apartment and family values. Russo, playing his wife, lends able support but has little to do besides look fretful about her son or peeved at Gibson for refusing to pay the ransom. As the villain, Sinise is a geeky disappointment. You want this character to be either a raving lunatic or a really wrathful genius, not just a resentful, underpaid cop having a bad day. (R)
Nick Nolte, Sheryl Lee, Alan Arkin, John Goodman,
Kirsten Dunst
Squirrelly, strikingly original and utterly fascinating, this spy thriller-comedy-fantasy won't make anyone laugh out loud or sweat from its fast-paced action, but it will make a lot of people think. Adapted from Kurt Vonnegut's characteristically eccentric 1961 novel, the movie is full of moral choices, black humor and conundrums that double back on themselves. Nolte is an American playwright who was raised in Germany because his father worked there. During World War II, the father made propaganda broadcasts to the U.S., à la Tokyo Rose, though he was really an American agent. As the movie begins, he is being arrested in Israel in 1961 to go on trial for war crimes, and the rest of the story flashes back to Germany and Nolte's postwar life in New York City.
Nolte broods movingly most of the time, pausing to marry Lee, a German actress, banter with Goodman, his spy mentor, and later, in New York, confront artist neighbor Arkin, a neo-Nazi supporter.
Director Keith Gordon nearly lets Vonnegut's affection for the surreal carry off the movie. Ghosts appear, Nolte begins chatting with the disembodied voice of Adolf Eichmann, and what was a linear tale takes on elements of Alice in Wonderland. Puzzles can be intriguing, though, and that's what this movie is: a complex puzzle in which illusions are as important as reality. Like the underappreciated 1972 film Slaughterhouse-Five, from another Vonnegut novel, this one takes a little work to enjoy. There is, however, something to be said for earned pleasures. (R)
Ralph Fiennes, Kristin Scott Thomas
Adapting Michael Ondaatje's celebrated 1992 novel, director Anthony Minghella (Truly Madly Deeply) has created a tragic romantic fable. As in any fable, the tale is a dreamlike adventure that travels down odd, dark paths to arrive at unexpected, otherwise unreachable emotional depths. Your compass won't do you any good here.
Fiennes plays half the film in hideously disfiguring makeup. A cartographer whose plane was shot down over the African desert in 1942, he is burned beyond recognition. He looks like human driftwood. Now, recuperating in an Italian villa at the end of the war, he is cared for by a nurse (Juliette Binoche) who grieves for a lover killed in combat. Fiennes drifts off into flashback memories of his affair with Scott Thomas, the aristocratic wife of one of Fiennes's colleagues, on a charting expedition in Egypt. The glimpses we have of their relationship, played out against sandstorms and minarets, are feverishly erotic, although they come close—oh, so close!—to tipping into bodice-ripping camp.
Then again, this is Ralph Fiennes and Kristin Scott Thomas, two extraordinarily sensitive actors of extraordinarily refined presence. They must have claret in their veins. When the movie penetrates to the heart of their buried past, Patient becomes even stronger, stranger, grander—a threnody beneath a cloudless desert sky. (R)
Contributors:
Leah Rozen,
Ralph Novak,
Tom Gliatto.
Mel Gibson, Rene Russo, Gary Sinise
Advertisement
Today's Photos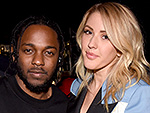 Treat Yourself! 4 Preview Issues
The most buzzed about stars this minute!