People Top 5
LAST UPDATE: Tuesday February 10, 2015 01:10PM EST
PEOPLE Top 5 are the most-viewed stories on the site over the past three days, updated every 60 minutes
Picks and Pans Main: Song
Talking With...
At some point in McEntire's 21-year career—around the time her hair literally became one of the biggest things in Nashville—the singer lost her way. She abandoned the quiet fire of earlier hits like 1981's "Today All Over Again" and 1986's "Whoever's in New England" in favor of one pop-flavored crossover bid after another. (Her recent so-bad-it's-camp cover of the Supremes' "You Keep Me Hangin' On" actually made the Top 10 on Billboard's dance chart.)
Perhaps inspired by a newly shorn coif, McEntire downsizes her approach on her latest album. Gone, for the most part, are the hammy affectations that have plagued her recent work. And when the drums roll and the steel guitars rock on toe-tappers like "How Was I to Know" and "She's Callin' It Love," she resists the urge to over-sing. Not that McEntire has quit branching out—at times the former ballad queen gets friskier than Wynonna—but for the first time in aeons, she doesn't bury her down-home roots. (MCA)
Wilco
When Jay Farrar hightailed it out of the country-rock cult band Uncle Tupelo in 1994, his dumped song-writing partner Jeff Tweedy joked that on his own he would try to "write at least half a good record." Now the cheeky Tweedy and his new, five-member band, Wilco, have produced their sophomore album, a two-CD set that far exceeds his promise. Adding a few new, grungy notes to Uncle Tupelo's countrified garage pop—call it country punk? or punktry?—Wilco also throws in plenty of classic-rock riffs. "Outta Mind (Outta Sight)" is the sort of song the Beach Boys quit writing after their creative wipeout a quarter-century ago. And "Forget the Flowers" sounds like the Rolling Stones in their late-'60s country honky-tonk mode. Several of the 19 tracks on Being There would not be out of place on Neil Young's Harvest, Bob Dylan's New Morning or a lost Gram Parsons album. Tweedy even jokes about all those historical references: "I keep on singin'/ Your eyes they just roll/ It sounds like someone else's song from a long time ago." Wilco's music, by turns loose, high and lonesome, is punktry at its best. (Reprise)
Journey
Back in the 1970s and '80s, technically proficient groups like Styx, Foreigner and REO Speedwagon ruled rock and roll. Then a new wave of punkers, led by Nirvana in the early '90s, proved that relative amateurs could create more resonant music. In so doing, they helped render the old guard virtually obsolete. But now another of those rock dinosaurs, Journey, the San Francisco quintet that sold some 30 million albums before disbanding in 1986, returns with this, their first album of new material in a decade. Actually it's new in name only. Aside from Trial's understated title song and a reggae-tinged track not listed on the CD jacket, Journey's songs sound the same as ever. Steve Perry's soaring tenor kicks up an emotional storm on the bluesy ballad "Don't Be Down on Me Baby," just like in the old days. Intricate guitar riffs still abound on ready-made stadium rockers like "Message of Love" and "Castles Burning," and nearly every chorus rings with sing-along harmonies. In short, nothing revolutionary or unpredictable. But then, had these fortysomethings embraced grunge, trip hop or some other new-fangled sound, it would have been as unbecoming as trying to squeeze into their old skintight hip-huggers. (Columbia)
Luscious Jackson
This New York City all-female funk combo, named after former Philadelphia '76er basketball player Lucious Jackson, delivered buoyant, hip-hop-inflected dance music with their first full-length album, 1994's Natural Ingredients. Unfortunately the group seems to have lost some of its bounce. Things get off to a typically thumpy groove with the CD's fizzy single "Naked Eye" but then shifts into a plodding, albeit soulful, tempo that spoils the party. It's unclear why a band whose witty, hard-edged sound has been compared to the Beastie Boys' would pull their syncopated punches and ease into a rhythm-and-blues vibe at times more suited to the likes of Sade or Earth, Wind & Fire. Songs such as "Mood Swing" and "Take a Ride" are slow, edgeless departures from the funky formula that made them so entertaining in the past. As the title implies, Fever In Fever Out has no heat by the time it's over. (Grand Royal/Capitol)
Ernie Watts
The celebrated young lions of jazz may have daunting power and speed, but few of them have what tenor saxophonist Watts has honed to perfection over more than 20 years as a sideman (for Cannonball Adderley, Quincy Jones, Pat Metheny, Aretha Franklin, Rickie Lee Jones and even the Rolling Stones) and as a band leader: phrasing as natural as falling water and a sound that is at once steeped in tradition and wholly unique. Watts, 51, doesn't make your jaw drop. He finds unusual routes between chords, yet his navigation never feels forced or extreme. His tone is deft and light, yet it glints. By eschewing a drummer on this set of bluesy jazz classics ("Lover Man," "Goodbye Pork Pie Hat") and original compositions, Watts further aerates the flow. Pianist Kenny Barron, bassist Reggie Workman, guitarist Mark Whitfield and singer Carmen Lundy (on two cuts) enrich the refractions beneath the album's silvery surface. (JVC)
>Ray Davies
KINKS CHRONICLER
His songs have been covered by artists as diverse as Van Halen ("You Really Got Me") and the Pretenders ("Stop Your Sobbing"), and The Who's Pete Townshend and the Sex Pistols' Johnny Rotten have sung his praises. And of all the British bands that followed the Beatles to these shores, only the Rolling Stones have lasted as long as the Kinks, the London pop quartet he and his brother Dave formed in 1963. Yet Ray Davies, 52, currently on tour with his one-man show The Storyteller to promote his innovative 1995 autobiography, X-Ray, and a two-CD Kinks retrospective on Guardian Records, To the Bone, is not among pop's household names. Which, claims Davies, is just fine with him.
Are you jealous of your more famous contemporaries like the Stones?
I don't envy being the biggest in the world. It's like Oasis, a couple of kids suddenly being hailed as the new messiahs of rock. I could never live under that pressure.
So superstardom doesn't matter?
My saving grace are my [gapped front] teeth. I had a girlfriend that once said to me, "You know, darling, when you walk in a room you look wonderful. But as soon as you smile, you f—k it all up."
Did you open for the Beatles in '64?
Our first record had made the charts, and we thought we were the biggest thing in the world. John Lennon was backstage, and I couldn't speak I was so in awe. Right before we went on, he said, "Don't worry about how you sound because they came to see us." As he left, he said, "If you run out of songs, you can always sing one of ours." He acted like the head boy in school, but that was his personality.
Do you regret the volatile relationship you have with your brother?
Every great band has an anger, a dangerous energy. With siblings, it's even more penetrating. It goes beyond the pale. But the creative energy more than makes up for it. I'd like to work on my relationship with Dave but not lose the tension. Without it, we never would have made "You Really Got Me." I'm stuck with him and he's stuck with me.
Contributors:
Jeremy Helligar,
Tim Appelo,
Peter Castro,
Eric Levin.
Reba McEntire
Advertisement
Today's Photos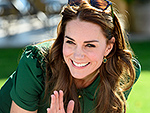 Treat Yourself! 4 Preview Issues
The most buzzed about stars this minute!