People Top 5
LAST UPDATE: Tuesday February 10, 2015 01:10PM EST
PEOPLE Top 5 are the most-viewed stories on the site over the past three days, updated every 60 minutes
Picks and Pans Main: Tube
Talking With...
Having a lesbian Ellen Morgan is a good idea, if only as a means of liberating DeGeneres from her show. A bright comedian who has coyly joked about rumors concerning her own sexuality, DeGeneres rattles off her lines with such neurotic energy that she practically reverberates. The rest of the cast isn't up to her speed. Let's get Ellen out of that bookstore and into the company of a woman who really knows how to work a joke. It wouldn't have to be Sandra Bernhard.
As the central character in a sitcom, a lesbian Ellen would become the de facto leader of television's small but not insignificant gay league. There are already more than 20 gay characters populating network shows, including Spin City's mayoral aide Carter Heywood (Michael Boatman) and, of course, Melrose Place's Matt (Doug Savant). In fact, Ellen includes two subsidiary gay characters, Peter and Barrett (Patrick Bristow and Jack Plotnick). Such telehomo-sexuals tend to be charming, gainfully employed and, as far as these things go, excellent role models. I just never get the feeling that they are sexually functioning adults. They seem less like flesh and blood than well-mannered guests tossing confetti at someone else's party. As her series' only reason for being, a gay Ellen will need a personal life that goes beyond mere lifestyle. It's likely, at least, that she would date. But she would probably never, as ad buyer Paul Schulman observed in The New York Times, be seen in bed with a woman. Viewers and consequently advertisers might be alarmed. Once Ellen goes gay, how far gay can she go?
ABC (Sat., Nov. 23, 8 p.m. ET)
C
Ted Danson, a famous zoologist, sets his sights on Nessie, the Loch Ness monster. This two-hour movie is not so much a Scottish Jurassic Park as a retread of Local Hero. Like that 1983 film, Loch Ness so wants to be a beautiful little piece of whimsy. Well, it's certainly little. Dan-son romances the local innkeeper (Joely Richardson), befriends her wee bairn, who may be psychic, and tangles with a stern but good-hearted bailiff (Ian Holm). As for Nessie, a creation of Jim Henson Productions, she is not much better than a computer-animated garden hose.
CBS (Sun., Nov. 24, and Tues., Nov. 26, 9 p.m. ET)
C+
Truman Capote's shocking true-crime tale of the 1959 murder of the Clutters of Holcomb, Kans., is treated as a period piece in this four-hour, two-part adaptation. The colors have been muted. The barns, gas stations and local buildings have been photographed to look as flat as postcard reproductions. This ghastly tragedy, in which two stupid ex-cons bungle a robbery and leave behind four corpses, loses much of its immediacy as a result and becomes as eerily iconographic as one of those Bruce Springsteen ballads about men who can't say why but they got something bad inside. This approach might work if Eric Roberts and Anthony Edwards hadn't been miscast as the killers. Roberts is too emotionally oversize an actor to play a sorrowful little loser like Perry Smith. As Dick Hickock, Edwards squints one eye and burps up a dopey laugh.
Showtime (Sun., Dec. 1, 8 p.m. ET)
A-
In this somber 90-minute movie, Beau Bridges plays a widowed, unemployed assembly-line worker inching close to collapse. His children, Robbie and Willa, are malnourished—in the girl's case, to the point of severe anemia—and job prospects keep falling through. Willa's best friend at school is the daughter of a well-off surgeon (Bruce Davison). He tries to help, but Bridges, whose desperation has not yet defeated his pride, resists. For a while. This was directed by Martin Bell, who was responsible for Streetwise, an excellent 1984 documentary about homeless kids in Seattle. He knows his stuff.
>Ellen Hart Peña
RUNNING ON EMPTY
A FORMER WORLD-CLASS distance runner who suffered from anorexia and bulimia, Ellen Hart Peña was once so weakened by her eating disorders that she could barely run a city block. Now recovered, the 38-year-old wife of recently resigned Transportation Secretary Federico Peña laced up her running shoes for four days last July to play an extra in an ABC-TV movie about her 10-year ordeal. Dying to Be Perfect: The Ellen Hart Peña Story, starring Wings' Crystal Bernard in the title role and based on a 1995 PEOPLE profile, airs Nov. 24 at 9 p.m. ET. "I showed up at 7 in the morning and finished at 6:30," says Peña, who took part in a re-created road race on location in Colorado, "and it was 95 degrees and bright sun."
No sweat for the onetime 30-km. women's record holder, who, having beaten the binging and purging that may have cost her a spot on the '84 U.S. Olympic team, finished first last September in a real-life Colorado competition. Still, the prospect of seeing her life dramatized is "a little scary," admits Peña, a consultant on the movie. "I thought Crystal did a really good job," she says, even if some scenes—such as her secret purging at home—"are hard to watch."
Now a healthy 125 pounds—15 more than she weighed at the height of her illness—the 5'5" Alexandria, Va., resident and full-time mother to daughters Nellia, 6, and Cristina, 4, credits her recovery to years of therapy. But, she says, "there are still days when I struggle with food." One strategy for coping: "I have clothes in my closet that are different sizes," she says, "so that if I gain a couple of pounds, I try not to get down on myself." The TV movie also "has helped in my remembering how awful it was," she says, "and that I now have freedom from that existence."
Contributors:
Margie Bonnett Sellinger.
IT SEEMS CLOSE TO INEVITABLE, AFTER weeks' worth of speculation, that ABC's Ellen will soon go gay. Recent episodes this season have been studded with clues, cuter than necessary, that bookstore manager Ellen Morgan, played by Ellen DeGeneres, will realize, announce or (who knows) be informed by some sexual deity that she is a lesbian. During one of Ellen's typically unproductive sessions in therapy, for example, the doctor broached the topic of her client's relationships with men. DeGeneres grinned in embarrassment and rolled her eyes. A week later, at a summer camp reunion, she and her friend Paige (Joely Fisher) embraced on a cot in a sisterly fashion that, so to speak, bordered on the incestuous. And now, says The Hollywood Reporter, there is talk that, some time after New Year's, ABC will move the show from 8 p.m. to the less family-oriented 9:30 p.m. (ABC will not confirm the schedule change.)
Advertisement
Today's Photos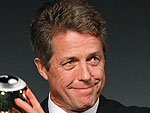 Treat Yourself! 4 Preview Issues
The most buzzed about stars this minute!