People Top 5
LAST UPDATE: Tuesday February 10, 2015 01:10PM EST
PEOPLE Top 5 are the most-viewed stories on the site over the past three days, updated every 60 minutes
Picks and Pans Main: Screen
Spotlight On...
Streisand, who both stars in and directed this misconceived romantic comedy, is working out a lot of issues here about her appearance—on our time. Surely she can afford a therapist for this.
Mirror starts out funny, with peppery lines coming at you rat-a-tat-tat, but quickly heads south. Streisand, 54, plays a wisecracking literature professor who, at in her 40s, has given up on ever marrying. She is allegedly mousy, which in Mirror means that she eschews makeup, has lank brown hair and wears outfits that look like Annie Hall leftovers. Enter Bridges, a hunksome but dorky math prof (think Cary Grant in Bringing Up Baby) who, tiring of sex with empty-headed babes, is seeking a purely platonic soulmate. He finds her in Streisand, and the two soon wed, planning to snore happily ever after in twin beds. But she has fallen hard for this big lug, and it's only a matter of time before Bridges wakes up and smells the eau de love himself.
Plot complications must keep them apart, however, until Streisand—remember her comment a few years back about ex-beau Andre Agassi's being so highly "evolved"?—does a little evolving of her own, going from ugly duckling to swan (via gym time, blonde highlights and figure-hugging frocks by Donna Karan). Big hitch, though: even made over, she's still Barbra. Yes, she's beautiful, but in that very special Streisand way. She does not become Michelle Pfeiffer, though everyone else here acts as if she has.
The message behind Mirror is murky indeed: Bridges should love Streisand for who she is, not how she looks; but she should love herself enough to want to be the best self she can be, hence the makeover. Is that evolved enough for you? The only member of the cast to emerge with dignity here is Lauren Bacall, who, as Streisand's acerbic mom, steals her every scene. (Full disclosure: In Mirror, Streisand supposedly lives in, and spent a couple of weeks filming at, the Manhattan apartment building this reviewer calls home. The building comes second only to Bacall in projecting stately grandeur.) (PG-13)
Billy Bob Thornton, Dwight Yoakam, John Ritter, Natalie Canerday
The voice is chilling, rasping away like a rusty buzz saw that hasn't been near oil in decades. The story told by the voice's owner, a mildly retarded man (Thornton) about to be released after 25 years in an asylum for the criminally insane, is even scarier. As a child, he was beaten by his rabidly religious parents, who forced him to live in a dirt hole in a shack out back. Upon finding his mother and the town bully in flagrante delicto one day, he hacked the pair to death with the sling blade of the title, a knife with a long, curved, scythelike blade. "I just saw red," he says. Asked if he will ever kill again, he mutters, "I don't reckon I got no reason to kill nobody."
Soon enough, a reason finds him. Freed from the bin to make his way in a world he's ill-equipped to handle, this tortured soul travels a path that can lead to only one place in this powerful and perturbing drama. Written by and starring Thornton (One False Move), who also makes his feature-film directing debut here, Sling Blade doesn't have big stars or gaudy scenes, but it does have something better: a compelling story and well-drawn characters. Especially noteworthy are Ritter as a gay man who befriends Thornton and country singer Yoakam as a booze-swilling tough guy who threatens both men. (R)
Michael Jordan, Wayne Knight, Bill Murray, Theresa Randle
There are no more ingratiating characters in the popular culture than Michael Jordan and Bugs Bunny, but even their monumental charisma is sorely tested in this charmless, vastly overhyped and greedily overmerchandised animated/live-action basketball comedy. Jordan, who acts with the same easy grace with which he plays basketball, plays himself amiably even when he is spoofing his own brief baseball career. The movie is confusingly set during Jordan's minor-league baseball interregnum with the Birmingham (Ala.) Barons. While he is there, he is shanghaied by Bugs, Daffy and the rest of the Looney Tunes stable. They have been challenged to a basketball game by a weaselly gang of cartoons from another planet whose theme park, Moron Mountain, needs new attractions. The bad 'toons steal the talent of current pro players Patrick Ewing, Charles Barkley, Shawn Bradley, Larry Johnson and Muggsey Bogues. (They all appear, though the retired Larry Bird is the only player other than Jordan to distinguish himself as an actor.) Knight plays the Barons' obsequious publicity director, while Randle is Jordan's wife and Murray a frustrated jock who joins Jordan and the Looney Tunes, adding little athletic finesse and not much humor. The lack of wit, though, is not Murray's fault. The script by Steve Rudnick, Leo Benvenuti, Timothy Harris and Herschel Weingrod is mundane, its high point coming when Bugs and Daffy lament that they don't get a cut from all that Looney Tunes merchandise. (PG)
>
Brad Pitt
FAMOUS AND ANDES
WHILE
BRAD PITT
WAS VERY VISIBLE IN Sleepers this fall, fans might be wondering what's become of the star. Noticeably absent from the movie's premiere and nearly invisible since, Pitt, 32, hasn't fallen off the end of the earth, but he's pretty close to it. Since Sept. 18 he has been holed up in Uspallata, Argentina, a farming community of 1,300 in the Andes Mountains, 60 miles from the nearest movie house and 5,500 miles from Hogs & Heifers, his favorite Manhattan bar. Pitt will remain there until December filming Seven Years in Tibet (due out next year), the true story of an Austrian climber who encounters the Dalai Lama during a Himalayan trek in the 1940s. Rather than confront the repressive Chinese government—which controls Tibet—director Jean-Jacques Annaud instead chose a peaceful Argentine backdrop for the film. There, outside Uspallata, he built a set that includes a replica of Tibet's old city of Lhasa and brought in 27 Tibetan monks as extras. He even ordered up a herd of 30 yaks. But the production's most exotic import is Pitt, whose presence has attracted hundreds of fans as well as paparazzi. As a result, Pitt has curtailed visits to a local barbecue joint where goat is a favored delicacy, and he seldom ventures from his rented mansion, where a bodyguard keeps constant vigil. Locals saw a bit more of him when
Gwyneth Paltrow
dropped in for a visit on Sept. 22 and the twosome went on a few shopping excursions. But if Pitt has love and privacy on his mind, he is also thinking about revamping his career—at least according to a publicity handout distributed after his arrival. "I want to leave behind the image of sex symbol," he is quoted as saying, "and try for a new image as a first-line actor." Oh, that Brad: a few weeks in the country and he's already speaking in badly translated English.
Contributors:
Leah Rozen,
Ralph Novak,
Joe Goldman.
Barbra Streisand, Jeff Bridges
Advertisement
Today's Photos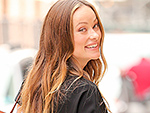 Treat Yourself! 4 Preview Issues
The most buzzed about stars this minute!