People Top 5
LAST UPDATE: Tuesday February 10, 2015 01:10PM EST
PEOPLE Top 5 are the most-viewed stories on the site over the past three days, updated every 60 minutes
X-Vile
William B. Davis Is The X-Files' Secretive, Sinister Cancer Man
In fact, Davis, 58, took up the sport in his 20s and last August in Abbottsford, B.C., won the Canadian national waterskiing competition (his third) for men between 55 and 65. Onlookers were impressed, but not by his victory. "People would come up to me," he recalls. "I'd say, 'Oh, you want the autograph of the waterskiing champion.' 'Oh, no,' they answered. 'We want Cancer Man's autograph.' "
At least they didn't ask him for a cigarette. Davis, a former 2½-pack-a-day man, kicked the habit 16 years ago. On the show's Vancouver set, he puffs only non-nicotine herbal smokes. So in last season's finale, when somebody mistakenly substituted tobacco, "I took this deep puff," Davis says, "and just about gagged. We had to can that [take] and start over."
Still, it beats the show's first season, when Davis, a veteran of '80s TV series including MacGyver and Wiseguy, didn't have a word of dialogue. "He was mysterious by his silence," says executive producer Chris Carter. "But as the show has evolved, so has the character." So much so that the Nov. 17 episode was all Davis's; Mulder and Scully hardly appear in a story that sheds light on Cancer Man's nefarious past, including his complicity in the assassination of President Kennedy.
His character's villainy hasn't hurt his drawing power at X-Files conventions. "My bit usually involves trying to convince the fans they've got it all wrong—that Cancer Man's really a good guy," says Davis. "It's a fun time. They laugh at all my jokes."
Back in Vancouver, Davis, a divorced father of two, lives alone in a modest apartment but keeps company with Barbara Ellison, 48, a local high school English teacher. "All my kids know who he is," she says, "and they think it's cool [that] he's my significant other." Especially when he drops by to lecture on Shakespeare.
Davis's immersion in acting began in Toronto, where his father was an attorney, his mother a psychologist. Davis (the B. stands for Bruce) was just 11 when his cousins, who ran a summer stock festival in Ontario, recruited him for a role in a murder mystery. Other parts followed on stage and radio and, after earning a B.A. in philosophy at the University of Toronto in 1959, Davis was accepted at the London Academy of Music and Dramatic Art. In 1965 he joined Britain's National Theatre, working with Maggie Smith and Laurence Olivier.
A year later he returned to Montreal, where he became artistic director of the National Theatre School of Canada's English acting program. He enjoyed teaching, but in the early '80s, he says, "I found that I really wanted to act again. I was 42. I thought: Let's get an agent and see what happens."
The result was a succession of supporting roles in movies (1989's Look Who's Talking) and miniseries (ABC's Stephen King's It). "I auditioned for The X-Files at 55," says Davis. "I had no sense the character would grow, so I didn't give up my day job"—as head of Vancouver's William Davis Centre for Actors' Studies, which he still owns but no longer runs.
Davis would rather remain in front of the camera. "He has range," says Carter. "So I don't think this show will typecast him." Davis hopes it won't—though thanks to his X-posure, he recently landed the part of a Bible-thumping preacher, another bad guy, on Showtime's The Outer Limits. "I'm thinking of touching down in Los Angeles to make more contacts," Davis says. "When people meet me, they're always surprised to find I'm not that mean after all."
MICHAEL A. LIPTON
MIRO CERNETIG in Vancouver
Contributors:
Miro Cernetig.
I THINK I AM A TERRIBLE ROLE MODEL FOR SMOKERS," says William B. Davis. That's putting it mildly. On Fox's hit sci-fi series The X-Files, the lanky, craggy-faced actor plays the resident villain—a sinister intelligence agent identified in the script only as Cigarette Smoking Man. Enmeshed in a vast, murderous conspiracy to conceal UFO arrivals, autopsies and abductions, this anonymous spook always shows up puffing away, awash in a carcinogenic haze. Which is why his nemesis, ET-obsessed FBI agent Fox Mulder (David Duchovny), archly refers to him as Cancer Man. "He represents pure evil," says Gillian Anderson, who costars as Mulder's partner Dana Scully. "But the thing is, Bill's the nicest person. And I was blown away when I found out he's a champion waterskier!"
Advertisement
Today's Photos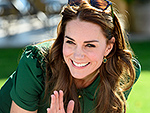 Treat Yourself! 4 Preview Issues
The most buzzed about stars this minute!