People Top 5
LAST UPDATE: Tuesday February 10, 2015 01:10PM EST
PEOPLE Top 5 are the most-viewed stories on the site over the past three days, updated every 60 minutes
Picks and Pans Main: Song
Talking With...
Even though Andrew Lloyd Webber and Tim Rice's 18-year-old musical about the life and times of Argentine First Lady Eva Perón is a highly regarded classic, pop music fans certainly won't be tuning in to the film version's double-disc soundtrack just for the tunes. They'll be more interested in hearing whether
Madonna
, as the title character, has the chops to pull it off.
She does—and she doesn't. If you can forget
Madonna
's racy videos, the bullet bras and the Sex book and just listen to her sing, she does an impressive job. True, she doesn't possess the range of Elaine Page or Patti LuPone, who originated the role in London's West End and on Broadway, respectively; but she stretches an octave or two, handily tackling the tricky arrangements of "Buenos Aires" and "Rainbow High." (Antonio Banderas, as the narrator Ché, makes a swashbuckling impression, and Jonathan Pryce is wonderfully expressive as President Juan Perón.)
But for all her technical accuracy,
Madonna
doesn't truly seem to connect with Eva Peron until her deathbed numbers late in the musical. (Perón died of cancer in 1952 at age 33.) Early on, she sounds too self-conscious and preoccupied with maintaining her poise and perfectly pronouncing every syllable to capture the charisma and resilience that were essential to Perón's personality. She plods, in particular, through "Don't Cry for Me, Argentina" as if she's sucking in her tummy and balancing a stack of books on her head. (Warner Bros.)
Makaveli
Adopting a pseudonym that alludes to the famed 16th-century Italian author of The Prince, Tupac Shakur recorded this album shortly before his death on Sept. 13. The CD kicks off with paranoid disses against well-known East Coast rappers Nas and Mobb Deep, as well as Shakur's longtime nemesis the Notorious B.I.G., and the themes of revenge and violence are woven throughout the 12 tracks. Offering some moments of heartfelt introspection and compassion while describing romance in shoot-'em-up terms, "Me and My Girlfriend" is typical of Shakur's deeply conflicted style. In light of how he died, all the bloodletting seems both preordained and sad. At the same time, Don Killuminati may be seen as Tupac's last grand artistic statement. Quite frankly, the CD is not that good. (Death Row/Interscope)
Joe Henderson
While the jazz publicity mills have been lobbing out a nonstop barrage of so-called young lions, players with suits crisply pressed but skills suspect, here's the real thing: a magnificent old lion in his first appearance as a big-band leader. After Sonny Rollins, Henderson, 59, is jazz's finest living tenor saxophonist. Listeners can approach his playing on any level according to their sophistication. His passionate way with a melody grabs novices, while his excursions into harmony's outer reaches pose plenty of challenges for the cognoscenti. There are wisdom and kindness in Henderson's playing; when he solos, a wry smile hovers between the notes.
Henderson cut three of these songs in 1992 with the Lincoln Center Jazz Orchestra and four years later invited pianist Chick Corea, bassist Christian McBride, drummer Lewis Nash and a dozen other first-rank pros to join him in recording six more. The CD roars out of the starting block with a full-tilt, flag-waving version of the old standard "Without a Song" and never looks back. "Inner Urge" starts with a supercharged 90-second fanfare, all glossy, brassy high drama; "Black Narcissus" rides a gentle, soothing wave; and in "Serenity" drums and bass drop out, giving way to a dazzlingly complex horn passage (courtesy of arranger Slide Hampton). It's intriguing to hear pieces associated with Henderson's illustrious small-group career—"Isotope," "Recordame"—taken apart and reassembled for a big band, their colors glistening, the horns tossing riffs back and forth like hotshot volleyballers.Joe Henderson Big Band is pure finger-snapping, soul-enriching pleasure. (Verve)
Alan Jackson
Let the record company suits chase after Nashville's next big thing. Alan Jackson found his country niche years ago, and he ain't straying. His latest album, his seventh (including last year's multiplatinum greatest-hits package), finds the Stetsoned singer tackling all the great country themes—lovin', leavin' and honky-tonkin'—with his usual smooth yet down-home style. The result may be his best record yet.
Jackson wrote or cowrote five of the album's 10 songs, including the irresistibly swingy "There Goes," about succumbing to the temptations of romance, and "Must've Had a Ball," a laughing morning-after musing sure to become a jukebox classic. Backed by plenty of fiddle and steel guitar, each cut is perfectly polished and radio-ready. Indeed, the infectious novelty song "Little Bitty," by veteran songwriter Tom T. Hall ("Harper Valley P.T.A."), has already been a hit on Billboard's country chart. Simple, heart-spun lyrics and stick-in-your-head melodies have made Jackson one of Nashville's best-loved and most successful performers. Smart Georgia boy that he is, Jackson knows enough to keep dancing with them that brung him. (Arista/Nashville)
>B.B. King
HE WAS A ROLLING STONE
In his autobiography, Blues All Around Me: The Autobiography of B.B. King (Avon), the 71-year-old guitarist and singer (born Riley B. King) describes growing up on a Mississippi plantation and picking cotton as a boy before teaching himself to play guitar. He also reveals that in his 40-plus-year career as an itinerant bluesman performing as many as 330 one-nighters a year, he sired 15 children by 15 different women, neither of his two wives among them. "I'm a simple man," says King, now divorced and living in Las Vegas. "But I've had a complicated love life."
How do your kids feel about the book?
I don't think all my children understand why I'm the father of 15 children. That's one of the reasons I wrote the book. At least now it's out in the open.
What's your relationship with them like?
They've all gone their separate ways. I've always told them, individually, that they're special, that they're my favorite. I was there for them and I tried to help them. That's no excuse for having the children, but if you do have them, it's your responsibility to take care of them. That's why I'm still working.
How do you cope with the blues?
A lot of times when one of these things are suffering me somewhat, I get the guitar and play a few notes on it. I usually wind up playing for quite a while because it sort of helps to soothe my mind. Some people smoke and drink, but just holding the guitar and strumming a few notes seems to do it for me.
Contributors:
Jeremy Helligar,
Amy Linden,
Tony Scherman,
Cynthia Sanz,
Liz McNeil.
The Complete Motion Picture Soundtrack
Advertisement
Today's Photos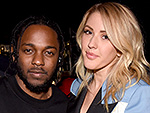 Treat Yourself! 4 Preview Issues
The most buzzed about stars this minute!