People Top 5
LAST UPDATE: Tuesday February 10, 2015 01:10PM EST
PEOPLE Top 5 are the most-viewed stories on the site over the past three days, updated every 60 minutes
Picks and Pans: Pages
Talking With...
In this prizewinning first novel from Canada, the restless cast of adventurers are haunted by an expanse of ancient sea ice in Alberta's Rocky Mountains. "I sometimes have the feeling the ice is alive," says Freya Becker, a beautiful and daring climber, and certainly it seems that way as well to young doctor and amateur botanist Ned Byrne, who is fresh from England in 1898. While on expedition, he slips into a crevasse and glimpses—or does he imagine?—a pale human form with huge wings embedded in a dark wall of ice. Byrne is rescued, but the image is frozen in his memory, and he returns over the years to wrest the secret from beneath the snow.
Arthur Conan Doyle, an avowed spiritualist, makes a cameo appearance and is more like the blustery Dr. Watson and less like the inquiring Holmes. But for Byrne and his companions, past and present mysteriously collide with the primal force of a glacier that scours the terrain and yet sustains the most fragile flower. Ice, when it is touched, can sear the flesh; in Icefields it fires the imagination. (Washington Square, $12)
by Sally Bedell Smith
Truman Capote was thinking of Pamela Harriman when he wrote that "there are certain women...who, though perhaps not born rich, are born to be rich." In this engaging, finely nuanced biography, Smith indeed portrays Pamela as a ruthless social-climbing courtesan who has derived her power and fortune solely through her men, but then the author accomplishes an amazing feat—Smith makes you feel pity, and even begrudging admiration, for Pamela's plucky ambition.
Born into an aristocratic British family of exhausted fortune, Pam was a graceless butterball of a debutante who was determined to escape the dull life of Dorset. She did at 19, when she married Winston Churchill's son Randolph. The five-year union was disastrous (Randolph was philandering, alcoholic and "rude beyond measure"), but through it Pamela made the right connections, hitting the jackpot with a wartime affair with millionaire American diplomat Averell Harriman.
Then came a succession of international playboys—rich polo player Jock Whitney, Prince Aly Khan, Fiat heir Gianni Agnelli, Baron Elie de Rothschild and Greek shipping tycoon Stavros Niarchos—before Pamela wed Broadway producer Leland Hay-ward in 1960. A year after Hayward's death in 1971, she married the widowed Harriman, moved to Washington, and transformed herself into the mother of all Democratic fund-raisers.
When Harriman died in 1986, Pamela finally became a woman of independent means (though she has since seen Harriman's vast estate dwindle after a legal battle with his heirs, who have accused her of being a "faithless fiduciary") and, under the Clinton Administration, U.S. ambassador to France. Smith admirably steers clear of the breathless tone that plagues many biographies and, for all her exhaustive research, never gets bogged down. Glory is as juicy a read as a gossip column. (Simon & Schuster, $30)
Edited by Cam de Silva
On the face of it, the notion of a cookbook compiled by women bound for Auschwitz sounds macabre at the very least. In fact the ghetto where the authors of this book were interned on their way to that death camp was uniquely horrific: A decoy for Red Cross observers, Terezín was home to 144,000 "prominents"—Jewish painters, writers, performers and intellectuals. Behind its civilized facade, they lived in conditions so brutal that 33,000 people never made it to Auschwitz, some 40 miles away.
Astonishingly, Terezín's captives established a vital intellectual climate. They gave lectures, staged operas and educated children who were destined for the gas chamber. Mina Pächter, a grandmother and art historian, did her part by preserving shards of their domestic tradition. Famished, she and her friends talked obsessively about food—arguing about the proper way to make a Schnecken or a Linzer torte.
As a legacy for her daughter Anny Stern (then living in Palestine), Pächter set down family recipes and urged others to do the same. Written in faint script on scraps bound with thread, the sketchy directions for Central European dishes including cherry-plum dumplings and goose neck stuffed with farina ("a good supper," noted the author) were smuggled out before malnutrition claimed Pächter in 1944.
Twenty-five years later they reached Anny through a series of caretakers and, last year, found a publisher. The work of women whose memories were distorted by starvation, the book born in Terezín is both intimate and disturbing—a poignant reminder of a lost world and a spirit that refused to die. (Aronson, $25)
by Tim Allen
Allen could have followed his frank, funny 1994 bestseller Don't Stand Too Close to a Naked Man with a risk-free roundup of gags and musings based on his macho TV character. Instead the 43-year-old comic actor has written an odd, adventurous second book that is sure to confound some of his Home Improvement fans.
I'm Not Really Here describes Allen's search for a missing 1956 Ford hood ornament, lost somewhere in his Los Angeles house on a weekend his wife and 6-year-old daughter take a trip and leave him home alone. Drifting from room to room, a pensive, lonely Allen examines his fame, his flaws as a father and his feelings of detachment, revealing a surprising and serious interest in spiritualism and philosophy. Riffs on quantum physics, neorealism and the Heisenberg Uncertainty Principle (no kidding) far outnumber Allen's more predictable ruminations on ear hair, flatulence and turkey and potato chip sandwiches. It's a weird mix that too often seems self-indulgent—three pages on his infatuation with René Descartes?—but Allen deserves points for daring to be dark. Reading about his whopper of a midlife crisis certainly beats sifting through shtick about airplane food. (Hyperion, $21.95)
by Neale Donald Walsch
Why are some people who claim to talk to God locked away in asylums while others get lucrative. contracts for books with 300,000-copy first printings and heavenly promotion budgets? This is one of the questions that may occur to readers of New Age guru Walsch's transcription of a series of tête-à-têtes with the Man Upstairs.
In answer to a letter from Walsch, who was then suffering a bout of severe unhappiness, God responded with an outpouring of wisdom and advice that Walsch took down as "dictation." In this, the first of three promised volumes, God—sounding a bit New Agey Himself—engages in a lively dialogue, addressing (as the author modestly informs us) "most, if not all, of the questions we have ever asked about life and love...good and evil, guilt and sin...the path to God and the road to hell...everything."
No doubt many will be cheered to hear that God so resembles a friendly therapist. (When Walsch complains of career frustrations, God replies, "Well, you've said a mouthful there.") But others—especially those who still prefer to imagine God speaking in the magnificent poetry and timeless parables of the King James Bible—will be less persuaded by the authenticity of Walsch's dialogues with the Divine. (Putnam, $19.95)
by Mona Simpson
The "guy" referred to in Simpson's evanescent third novel is anything but your run-of-the-mill Joe, a point quickly made manifest: "He was a man too busy to flush toilets.... He didn't believe in deodorant and often professed that with a proper diet and the peppermint castile soap, you would neither perspire nor smell." Not that anyone would be likely to bring up his hygiene to "regular guy" Tom Owens, who before his 30th birthday had made millions as founder of the biotech firm Genesis. The novel is, however, more concerned with what Owens did before his 20th birthday: fathered a daughter, Jane, whose struggle for a place in his life is at the center of the story.
Since the book's publication, Simpson, whose work includes the splendid, harrowing Anywhere but Here, has been besieged with interview requests. This has more to do with the belief that she has fashioned a roman a clef about her half brother, Apple Computer founder Steve Jobs, than with the novel's literary merits. While A Regular Guy explores the same territory as Simpson's previous work—a child's search for self and family—there's an oddly passionless quality to the novel and a lack of specificity to the characters, notably Jane. Ultimately, A Regular Guy rates only the most dubious of compliments: eminently readable and quickly forgettable. (Knopf, $25)
by John Wessel
Page-Turner of the Week
A CHICAGO SHAMUS WHO GOES SIMPLY by the name of Harding has lost his P.I. license, spent a few months in prison for trying to kill a child molester and then, while on a cheating-hus-band surveillance, becomes a murder suspect. The sensual Elenya Rosenberg, bent on divorcing her husband, who favors very kinky sex, holds the key to Harding's past and present. Author Wessel, a former Chicago bookseller, has a perfect eye for the Windy City—and for crime. He assembles a cast Raymond Chandler would love. Along with slam-dancers and alcoholic lawyers, there's Harding's ex-partner, who, says Harding, "grew up with me on the South Side and paid his Catholic school tuition stealing ten-speeds from the church lot." For a perfectly executed mystery, a reader need go no further. (Simon & Schuster, $23)
>Toni Morrison
TOUCHED BY AN
OPRAH
TONI MORRISON IS NO STRANGER TO success. She won a Nobel Prize in 1993, a Pulitzer (for 1987's Beloved), and three of her six novels have been bestsellers. But the author, 54, hadn't seen anything until she crossed paths with
Oprah
. Since TV's talk queen announced on her Oct. 18 show that Song of Solomon, Morrison's 1977 story about a black man's discovery of his roots, would be her next Book Club pick, the novel has catapulted to the Top 5 of The New York Times bestseller list. "I knew there was this appetite for challenging books," says Morrison, whose Song had been selling 50,000 copies a year until October orders exploded to 500,000 in hard, paper and audio versions. "But
Oprah
's being able to make people get up off the sofa and actually buy it—'phenomenon' is not a big enough word to describe that."
Seeing the "jump-starting of a 20-year-old book," as Morrison puts it, is gratifying given its laborious birth. Four years in the making, Song was written "at 4 in the morning or late at night" since its author, now a professor at Princeton University, was then an editor at Random House and a single mother raising two sons. She wasn't surprised when the National Book Critics' Circle Award of 1978 failed to give a commercial kick to the novel, which never ranked among the Times bestsellers. "This isn't a how-to book or a detective story," she says. "It's not an easy read."
But then
Oprah
—whom Morrison doesn't know well—is not on an easy mission. "She's making reading not a nerdy thing to do," Morrison says. "
Oprah
is doing something important."
Contributors:
Emily Mitchell,
Paula Chin,
Michelle Green,
Alex Tresniowski,
J.D. Reed,
Francine Prose,
Joanne Kaufman,
Lan N. Nguyen.
by Thomas Wharton
Advertisement
Today's Photos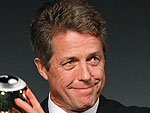 Treat Yourself! 4 Preview Issues
The most buzzed about stars this minute!