People Top 5
LAST UPDATE: Tuesday February 10, 2015 01:10PM EST
PEOPLE Top 5 are the most-viewed stories on the site over the past three days, updated every 60 minutes
Picks and Pans Main: Tube
Spotlight On...
But when Turner, who has been characteristically outspoken against TV sex and violence, viewed the finished product last spring, he was shocked by its graphic content, particularly a bloody, prolonged scene in which the stepfather (Eldard) punches and rapes stepdaughter Bone (12-year-old newcomer Jena Malone). TNT dropped the program, which was subsequently picked up by Showtime (who had, ironically, already developed and dumped their own version in 1993) and will be broadcast on Sunday, Dec. 15, at 9 p.m. ET.
TNT's decision has generated journalistic concern about network censorship, political pressure and artistic freedom. In the end, though, Carolina has to be judged on its quality rather than the importance of its subject matter. And on that basis, despite a gifted cast, it fails in nearly every respect, turning a tough, unpreachy story into sensationalistic, sadistic suds. Allison's semiautobiographical novel is as much a protest against the label "white trash" as it is an exposé of abuse. Her hard-luck southern characters have dignity even in their desperation. Allison herself is both proudly lesbian and pro-pornography; and her gritty child heroine is defiantly unsentimental about her love-hate feelings toward family members.
In the TV version, though, Jena Malone's character is a fragile, cowering little girl and her family a clichéd redneck cartoon. Although the screenplay closely follows the book, the effect is very different. Allison's lyrical, evocative prose makes Bone's resilience the heart of the story; in contrast, the film's raw visual images of beatings, molestation and brutality overpower any other message. I wouldn't want to ban this TV movie, but I certainly can't recommend it.
NBC National Geographic Special (Mom, Dec. 9, 8 p.m. ET)
B-
Who comes up with the titles for these specials? This one, with sonorous narration by actor F. Murray Abraham, is set in the mountains of Chile, where wildlife cinematographer Hugh Miles is tracking the elusive and solitary puma, the Greta Garbo of the animal world. After several months he wins the trust of a puma he calls Penny and films her for two years as she hunts and raises her cubs. Miles learns to identify Penny's every mood through her body language and claims to know if she's weary, wary or worried. A little implausible? Maybe. If he's a mind reader, he's sure wasting his time on pumas.
Fox (Wednesdays, 9 p.m. ET)
B
This series about five great-looking, orphaned siblings has won a devoted audience since its 1994 debut. Now the Salinger kids are growing up to resemble the tormented characters of novelist J.D. Salinger (no relation). Big brother Charlie (Matthew Fox) has to cope with his fiancée's breakdown; lovable Bailey (Scott Wolf) is a college freshman with a seductive, disturbed roommate (Alexondra Lee); sensitive Julia (Neve Campbell) is applying to college but scared to leave home; and chipmunk-voiced kid sister Claudia (Lacey Chabert) is an adolescent sage with an advice column in the school paper. Only baby Owen, age 3, escapes the family angst. So far. Party's fresh-faced young stars are still worth watching, but the show's focus on the family's closeness has inevitably weakened as the kids fall in love or move away. Meanwhile, poor Charlie has to stay single or we'll wind up watching Party of Six.
HBO (Wednesdays, 10 p.m. ET)
A
In its fifth season, The Larry Sanders Show, starring Gary Shandling as a self-centered, paranoid talk show host, skirts so close to late-night reality that it's less parody than parallel universe. Larry frets that the network is grooming Jon Stewart as the permanent guest host, so he sabotages Jon with cheesy guests (they discuss having Jamie Farr, Zsa Zsa and wildlife expert Joan Embry on). The "incomparable" Charles Nelson Reilly actually shows up playing himself, and when the episode aired, Embry herself appeared on Leno the following night.
As Larry, Shandling raises banality into an art form; he is consistently hilarious whether blissfully watching his own videos or reacting to a bad review. It's definitely not from me.
>Product Placement
(SET) DRESSING FOR SUCCESS
WHEN JOEY (MATT LEBLANC) APPEARED on Friends last year spritzing department store customers with Bijan for Men, the fragrance manufacturer smelled something else in the air—money. "The phone didn't stop ringing," says Brett Neubig, Bijan communications director, who watched sales jump 40 percent after the show. They ran "more than five minutes of Joey going, 'Bijan for Men,' " he recalls. "If a 30-second ad costs $400,000, that's more than $4 million in free advertising."
The cologne's appearance didn't come about by chance. Bijan had hired Rick Keppler, president of Keppler Entertainment, which specializes in placing products on TV shows, to do exactly that. Keppler's company has 35 clients who, he says, pay it from $25,000 to $100,000 a year to know, through networking and script reading, what shows need which products.
Which is why viewers now see Baywatch's C.J. Parker (
Pamela Anderson
) slather her body with Hawaiian Tropic suntan oil and Cybill's Cybill Shepherd relax in Umbro soccer shorts. "Viewers don't mind," contends Dabney Day, co-owner of the Catalyst Group, another product-placement company, "if it's in the story line."
Not so the FCC. Their guidelines forbid blatant advertising or paying a producer a fee for placement. But as long as items are presented as background props (known in the trade as "set dressing"), it can be a win-win arrangement, especially for TV propmasters, who get to decorate their sets with top-of-the-line merchandise and still stick to their budgets. "3rd Rock from the Sun had a toy store scene with everything from Radio Flyers to sports equipment and dolls," says Cliff Bernay, the show's propmaster. "It saved us 3-to-5 thousand." The only time the gambit backfires is if an item breaks or is stolen. When an Acer computer disappeared from the set of FX: The Series last month, its producers had to cough up $2,500 before the firm would send a replacement. "You can't keep an eye on everything," says Keppler. "But the show must go on."
THE TROUBLE BEGAN WHEN BASTARD out of Carolina met Moral Media Mogul out of Georgia. First, Ted Turner's TNT optioned and produced the TV-movie version of Dorothy Allison's critically praised 1992 novel about a young girl shedding the stigmas of poverty, illegitimacy and her stepfather's abuse. "We felt this was important subject matter," TNT's president Brad Siegel told Entertainment Weekly in November. The hour-and-a-half film, marking the directorial debut of actress Anjelica Huston and starring Jennifer Jason Leigh, Men Behaving Badly's Ron Eldard and ER's Glenne Headly, had all the earmarks of a serious artistic enterprise.
Advertisement
Today's Photos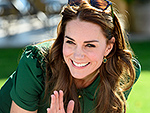 Treat Yourself! 4 Preview Issues
The most buzzed about stars this minute!