People Top 5
LAST UPDATE: Tuesday February 10, 2015 01:10PM EST
PEOPLE Top 5 are the most-viewed stories on the site over the past three days, updated every 60 minutes
War of the Wives
The Second Mrs. Jerry Garcia Wins a Nasty Court Fight for a Share of His Estate
EVER THE HIPPIE, JERRY GARCIA often said he hoped for a laid-back burial. There would be no mahogany coffin or elaborate headstone for the lead guitarist and spiritual captain of the Grateful Dead—just a few friends and family members to scatter his ashes into the swirling current of the Pacific. But when Garcia's survivors gathered to commit him to the sea last April—eight months after the 53-year-old guitarist suffered a fatal heart attack in a Marin County, Calif., drug rehabilitation center—they found something less than perfect harmony. As the mourners stood on the boat, Garcia's widow, Deborah Koons Garcia, 47, fell into a loud argument with the guitarist's previous wife, Carolyn "Mountain Girl" Adams Garcia, 50, insisting that the woman who had been linked with Garcia from 1966 to 1990 stay away from the shipboard service. When the boat finally set sail without Adams Garcia, a disgusted Grateful Dead guitarist Bob Weir had to be restrained from diving overboard. "A horrible scene," shudders Annabelle Garcia, Jerry and Carolyn's 26-year-old daughter. "It sounded like they were in a kindergarten schoolyard."
And the discord had only just begun. Starting in December, at Marin County superior court in San Rafael, Judge Michael Dufficy refereed a monthlong, Court TV-featured version of Jerry Liked ME Best. The key question before the probate court: Should the Garcia estate, estimated to be worth between $6 million and $14 million and controlled by Koons Garcia and one of her late husband's lawyers, continue making monthly payments of $20,833 to honor a homespun $5 million divorce settlement reached by Adams Garcia and the late guitarist in 1993? Koons Garcia's attorney argued that the guitarist had a tenuous relationship with Carolyn Adams Garcia, and that she manipulated him into signing the $5 million agreement. But last week, Judge Dufficy ruled in favor of Adams Garcia, who celebrated by quaffing champagne with her daughters at her Oregon farmhouse. "I'm relieved and gratified," she said. Before the decision, Deborah Koons Garcia said, predictably, that if the decision didn't go her way, justice would not be served. "Everything brought up in the trial," she insists, "was absolutely true."
Those who knew Garcia, while relieved that the case is over, remain disturbed by how the dispute flew in the face of all the freewheeling musician stood for. "Everyone is losing this one. Especially Jerry," says '60s icon Wavy Gravy (now a Bay Area peace activist). "Jerry," admits Adams Garcia, "would have hated dragging the family history through a courtroom."
But the battle did make for colorful drama. On one side was Carolyn Adams Garcia, a love-bead-wearing sculptor and farmer known as Mountain Girl since she met the musician in the mid-'60s. Opposing her was Deborah Koons Garcia, the sleekly dressed filmmaker who married the musician 18 months before his death. Adams Garcia spoke glowingly of her on-again, off-again 24-year relationship with Jerry, even reading the court a love letter he had sent her. ("Talking to you," he declared, "is a direct line to happiness.") Deborah Koons Garcia's counsel, meanwhile, cast doubt on Adams Garcia's story by proving the letter she claimed to have received in the mid-'80s was mailed by Garcia in the late '60s. Carolyn Adams Garcia's 1981 marriage to the musician, the defense contended, was a tax maneuver, and their agreement a manipulation. Says Deborah Koons Garcia: "He wanted her out of his life."
Garcia obviously felt differently when he met Carolyn Adams in 1964. Married to Sarah Ruppenthal, now a psychologist, and the father of Heather, 33, the young guitarist fell for Adams, a spirited 20-year-old who was one of novelist and psychedelic gadfly Ken Kesey's Merry Pranksters, the group that handed out LSD during Kesey's famous Acid Tests. Adams was married to Prankster George Walker and had recently given birth to Kesey's child when she moved into Garcia's room in the Grateful Dead's house in San Francisco in 1966. But the guitarist raised the girl, Sunshine, as his own, and she became an older sister to Annabelle, born in 1970, and Theresa, born in 1974. "They had a lot of very good, happy years," observes Kesey, who remained a close friend.
But as Garcia spent more time on the road in the mid-'70s, he greased his wheels with a growing array of drugs and women. "Girlfriends were certainly something he didn't seem to lack," says Carolyn Adams Garcia. One of those was Deborah Koons, a 23-year-old University of North Carolina grad who met Garcia when she hopped on the band's bus after seeing her first Grateful Dead show in 1973. Their romance, which began in 1975, "was very upsetting to me," says Adams Garcia. Remembers Koons Garcia: "She chased us around at shows a couple of times. We were very together, and the person that gets left behind is not happy."
In the late '70s, Carolyn Adams Garcia, who was living apart from Jerry in Stinson Beach, decided to leave the area, eventually settling with her kids outside Eugene, Ore., where she still lives. Although she didn't consider her relationship with Garcia over, she says, "It was about getting away from the weirdness." Koons, who also didn't like Garcia's drug use, drifted away from him in 1977. Four years later, in a Buddhist ceremony squeezed in between sets at the Dead's New Year's show in Oakland, Jerry and Mountain Girl finally married. Deborah Koons Garcia claims, "Jerry said the ritual was a joke." Yet when Garcia fell into a diabetic coma in July 1986, it was Adams Garcia who rushed to his bedside and oversaw his recovery.
Even so, Garcia and wife continued living their separate lives, and when Koons ran into Garcia at a Bay Area health food store in 1993, the old spark jumped between them. Garcia and Carolyn Adams Garcia divorced in early 1994, and he married Deborah Koons Garcia on Valentine's Day. Still, Garcia's apparent happiness couldn't keep him from slipping back into his dangerous habits, and when his overburdened heart gave out a year and a half later, he left his widow to sort out his tangled finances. "It's been hard," says Koons Garcia. "Not only have I been grieving over the death of my husband, but I have had to deal with all this mess."
Whether the mess was largely of her own making depends on which Garcia wife you prefer to believe—Koons Garcia, who pilots her black BMW around Marin County, or Adams Garcia, whose gold BMW rumbles over Oregon country roads. Annabelle Garcia accompanied her mother to the courthouse during the trial and is thrilled with Judge Dufficy's verdict, but she doesn't hesitate to speak her mind. "It's just too bad," she says, "that all the women in my father's life are after his money."
PLTER CARLIN
KEN BAKER in Eugene and San Rafael
A messy life begets a bitter legacy
Advertisement
Today's Photos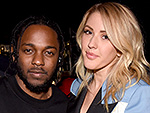 Treat Yourself! 4 Preview Issues
The most buzzed about stars this minute!