People Top 5
LAST UPDATE: Tuesday February 10, 2015 01:10PM EST
PEOPLE Top 5 are the most-viewed stories on the site over the past three days, updated every 60 minutes
The Shoes Fit So They Wouldn't Acquit
Thirty-Two Torturous Months After the Murders That Became America's Obsession, O.J. Simpson Walks Out of a Santa Monica Courtroom Carrying the Burden of Being Found, Finally, Responsible
Then again, the need for a little comfort food was perfectly understandable. Just minutes before, the civil jury in Santa Monica had, in effect, done what their counterparts in the so-called Trial of the Century had not: held Simpson responsible in the murders of his ex-wife, 35, and her friend Ron Goldman, 25. Not only was the verdict unanimous, but the jurors had levied a hefty $8.5 million in compensatory damages against Simpson, 49. They were then scheduled to deliberate further on the issue of punitive damages, which seemed likely to drive the total judgment far higher. But as Ron's father, Fred Goldman, later put it, the real jackpot was the plaintiffs' sense of vindication. "We finally have justice for Ron and Nicole," he said at a brief news conference at the Double-Tree. Breaking into tears, he added, "Our family is grateful for a verdict of responsibility. That's all we ever wanted. Now we have it, thank God."
Actually, while the panel did find that Simpson had killed Ron Goldman, they were asked to consider only if he had committed battery against Nicole. (The Brown family decided not to file a wrongful-death suit on Nicole's behalf because it probably would have required her children, Sydney, 11, and Justin, 8, as her legal heirs, to testify. Thus the compensatory money will be split between Fred Goldman and his ex-wife, Sharon Rufo.)
There was nothing ambiguous about the significance of the jury's award. The $8.5 million in compensatory damages was substantially higher than anyone had predicted. "The jury found him not just liable, but liable with an exclamation mark," says Robert Pugsley, a professor at Southwestern University School of Law in Los Angeles.
Whether the Goldmans will ever collect more than a fraction of the judgment is very much in doubt. Some of Simpson's friends claim he is broke, with much of his $11 million fortune eaten up over the past 2½ years by lawyers' fees and living expenses (including 5100,000 a year upkeep for his Rockingham estate). What money remains—estimated at $3 million—is mostly sheltered in pension funds that cannot be touched by the court. Some legal experts predict that Simpson will declare bankruptcy, which may protect his Rockingham mansion from seizure. (He does apparently own other properties, including a $250,000 condo in San Francisco, where his mother, Eunice, lives, which he may be forced to sell.) If he enters bankruptcy, however, Simpson will have his spending closely monitored by the court and will surely be obliged to scale back his lavish lifestyle. At some point, that is. With various legal maneuvers at his disposal, he will be able to forestall the draconian measures for a good while. "We could see years of languishing over the collection of any amount of money," says Pugsley. "It's going to be a long, drawn-out process and might keep the families' emotional wounds open."
That may be true. But in many respects, for the Goldmans and the Browns, this second trial was always less about money than it was about closure and about the satisfaction of seeing Simpson marked as the killer of their children. Indeed, going into the civil case, experts gave Simpson little chance of prevailing, largely because the jury was operating under a lighter burden of proof. He could only hope that the lawyers for the plaintiffs would bungle their case. But the Goldmans' lawyer, Daniel M. Petrocelli, and John Q. Kelly, attorney for Nicole's estate, are widely credited with near-flawless performances. Despite his reputation as an accomplished dealmaker rather than a brilliant game-day lawyer, the 43-year-old Petrocelli exhibited just the right balance of careful preparation and courtroom theatrics. Above all, he gave every appearance of a man for whom losing was not an option. "His tenacity is just ferocious," says Howard S. Miller, the actor who played Petrocelli in the nightly E! reenactment of the trial and who studied him extensively in preparation for the part. "During the deposition he asked O.J. Simpson some 280-odd questions about his cut finger. It was scary. For a second there [as I was reading the transcript], I almost felt a little sorry for Simpson."
Given what he was up against in terms of evidence and legal talent, Simpson needed every break to go his way during the trial. But this time, rather than benefiting from the bloodied glove that famously didn't seem to fit, Simpson himself ended up on the wrong end of a fashion problem, in the form of those size-12 Bruno Magli lace-ups. After insisting that he had never owned such an "ugly-ass" pair of shoes, the same type worn by the killer at the crime scene, Simpson had to sit by haplessly while a total of 31 photographs, taken by two different photographers, were shown of him wearing what looked unmistakably like the Maglis in question. "Simpson could have sort of bent with the wind and said, 'I might have owned those shoes, I've owned thousands of shoes in my life,' " says Stan Goldman (no kin to the plaintiffs), a professor of law at Loyola Law School in Los Angeles. "But he did nothing like that. He stuck himself out on a limb and the plaintiffs hacked it off."
Nor was that Simpson's only self-destructive act during his 4½ days on the stand. To be sure, he managed to hold his temper under Petrocelli's tough questioning, which even some friends had privately worried he couldn't. But his categorical denials that he had, for instance, ever hit Nicole—despite photos and testimony to the contrary—seriously damaged his credibility. For Ann-Marie Jamison, 26, a jewelry salesperson who was dismissed from the civil jury in November for several minor improprieties, even Simpson's body language raised doubts about his truthfulness. "I really thought he was making an extreme effort to connect with us through eye contact. None of the other witnesses did that," says Jamison. "And when he said, 'If I'd hit her, she'd have looked different,' he was bragging. That kind of made my skin crawl."
Unlike the jurors in the criminal trial, those on the civil panel also got to hear Fred Goldman, who broke down while describing his son. None of Goldman's testimony pointed to Simpson as the killer, of course, but it did seem to earn the plaintiffs sympathy from the jury—an edge that prosecutors in the first trial never enjoyed. Gilbert Bustillos, 40, a post-office worker who was dismissed from the civil panel in December for an infraction, recalls the jurors taking a break right after Goldman's emotionally draining testimony and the pained silence that filled the room. "No one spoke," he says. "Everyone was quiet. No one said a word for a while."
Aside from the financial penalty, the Feb. 4 verdict may have only limited impact on Simpson's current day-to-day life. He still has a close and loyal circle of friends, including boyhood friend Al Cowlings, former football great Rosey Grier and longtime assistant Cathy Randa. As was the case before the trial, however, his tarnished reputation will keep U.S. sponsorships and endorsements away. Overseas, though, his freakish notoriety may enable him to work as a corporate pitchman. According to sources close to Simpson, one Japanese company has shown interest in having him endorse beer or steaks, and another may want him to promote golf equipment.
Simpson's prospects for making serious money on the memorabilia circuit also look dubious. "Anything associated with him is just in bad taste," says Don Flanagan, an expert in sports memorabilia for Christie's auction house in New York City. "It's kind of like buying Nazi memorabilia." (In any case, the plaintiffs will probably be entitled to garnish 25 percent of Simpson's future earnings if he declares bankruptcy.)
His romantic life, though, may not suffer. According to a friend, Simpson has had no trouble getting dates since his release from jail a year and a half ago. "The only difference is that there's many more women who want him now than before," says the friend. The liability judgment notwithstanding, Simpson will retain custody of Sydney and Justin, which he was granted in December, though Nicole's parents, Lou and Juditha Brown, are appealing the decision. The effect of the verdict on the children, who are living with a father who has essentially been found to have killed their mother, is hard to gauge. "The more this drags on, the worse it gets for the children," says Dr. David Feinberg, a psychiatrist at UCLA. "Trust and credibility are concepts that they are probably too young to understand now and will have to deal with later on."
Simpson's defense team will no doubt file an appeal, but their chances for success are considered slim. "It will be difficult to reverse this verdict," says Harvard law professor Alan Dershowitz, one of Simpson's lawyers in the criminal trial. "These are elected judges and this is a very emotional case." In the end, like the Kennedy assassination, the Simpson saga may continue tugging at the national psyche. But despite the critical issues the case has raised—about race and gender, to name just two—it has been from the start a sad and sorry spectacle that few people, however gratified or dismayed by the civil verdict, will want to see drawn out. If the experience of Anise Aschenbach, a juror in the criminal trial, is indicative, the ability to forget will be welcome. "At the end," she says ruefully, "my thought was let me the hell out of here and never see anyone connected with this trial ever again."
BILL HEWITT
LORENZO BENET, JOHN HANNAH, ELIZABETH LEONARD, LYNDON STAMBLER and IRENE ZUTELL in Los Angeles
Contributors:
Lorenzo Benet,
John Hannah,
Elizabeth Leonard,
Lyndon Stambler,
Irene Zutell.
Advertisement
Today's Photos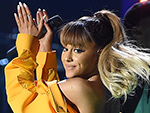 Treat Yourself! 4 Preview Issues
The most buzzed about stars this minute!