People Top 5
LAST UPDATE: Tuesday February 10, 2015 01:10PM EST
PEOPLE Top 5 are the most-viewed stories on the site over the past three days, updated every 60 minutes
Party Time
After Years of Rabid Fans and Rocky Ratings, the Stars of Party of Five Feel Closer Than Ever
She won't be the only one. Each week 10 million viewers tune in to watch the trials and torments of the Salinger kids, a close-knit quintet of well-to-do orphans from San Francisco. That's not enough to rescue the three-year-old Fox Wednesday night drama from the nether regions of the Nielsens (PO5, as it's known to diehard fans, ranked 63 out of 107 rated shows last week). But as the seasons go by, the show's young audience (it ranks first among 18-to-34-year-olds in its time slot) only becomes more rabid. Says co-creator and executive producer Christopher Keyser: "We have a growing core audience who seem interested—and willing—to follow the Salingers' ups and downs. Our viewers are committed."
Gritty story lines are one reason. In the last few months, PO5 characters have wrestled with racism, mental illness, suicide and failed relationships. But PO5's chief asset, by far, is the chemistry created by the cast. In addition to Wolf, 28, and Hewitt, 18, the ensemble includes Matthew Fox, 30 (he's Charlie, the oldest Salinger and a currently reformed philanderer), Neve Campbell, 23 (the beautiful and bull-headed Julia), Lacey Chabert, 14 (the heartbreakingly precocious Claudia), and 4-year-old twins Andrew and Stephen Cavarno (they trade off playing toddler Owen, the fifth Salinger sibling).
PO5 fans see these characters as naive, selfish, fearful—and absolutely irresistible for being so recognizably human. The show generates more fan mail than any other Fox offering—and has more Internet Web sites (at least 50) than ER, the perennial ratings giant. Even the show's detractors can't bear to miss an episode. An anti-fan known as Ralph on the Web claims on his site that PO5's heart-wrenching stories make him "physically ill"; yet he faithfully rates several installments for sappiness on his Ralph-o-Meter (ratings range from "settled stomach" to "heaving begins" to "emergency room").
Nothing's more impressive, however, than the old-fashioned, low-tech fandemonium that breaks out when the cast goes on location or makes public appearances. "The girls really react to Scott," says Hewitt. "It's overwhelming." But even Wolf is conflicted over his status as role model. "I'm an actor. I'm not a politician, I'm not a teacher," he says. "To value the opinion of somebody because they're on TV seems absurd to me. But the more I've seen how many people watch what we do and how strongly they attach themselves to it," he adds, "I realize, if I'm looked at that way, then I am."
Indeed, when the show was recently shooting on location near an elementary school in Venice, Calif., Wolf—a dimpled
Tom Cruise
look-alike—was instantly surrounded by a gaggle of hyperventilating schoolgirls (and a few awestruck boys as well). Most no doubt would be breathless to learn that Wolf is unattached these days. In 1994 he broke off his six-month engagement to actress Alyssa Milano, with whom he costarred in the movie Double Dragon. All Wolf has to say about the relationship now is, "It's old and it's personal. It was a relationship that I had and that I'm not in anymore."
More recently, Wolf was paired with recurring PO5 costar Paula Devicq, 31, who plays Charlie's jilted fiancée, Kirsten. The couple, who began dating a year ago and shared Wolf's three-bedroom Los Angeles house, seemed the picture of compatibility in mid-January. "One of the best things that I've gotten out of my experience with Party of Five is my relationship with Paula," Wolf said, beaming. "There's an openness to her that I like to live with." For her part, Devicq was more reserved on the subject. "We started off as very good friends," she said, "and that is the foundation that we have." But by early February the romance had fizzled. While neither will comment on why, the pair remain friends.
For now, Wolf is making do with the affection of fans such as those at the Venice elementary school. As they sighed with adoration, he responded with a brotherly smile and an autograph. "To be able to make people happy like that is great," says Wolf, who grew up in West Orange, N.J., and graduated from George Washington University with a degree in finance. "When somebody is genuinely excited to have met you, in a minute, with a little exchange, you can make their day."
Fox has a very different take on fame. For the son of a Wyoming rancher who majored in economics at Columbia University, the attention quickly wears thin. "They say, 'Be careful what you wish for, it might come true,' " moans Fox, who is expecting his first child in April with his Italian-born wife of four years, Margherita, 29. "It kind of messes with you in a way I didn't really anticipate. When the season is over, I'll shave my head and my beard and nobody will know who I am. That will be relief—for a little while."
Lately, though, it's Campbell who has had the biggest buzz. After dream roles in last year's witchy black comedy The Craft and the current horror hit Scream, Campbell has proved she has the presence to command the big screen. "The whole film depended on her," says Scream director Wes Craven, who handpicked Campbell to play a terrorized teen alongside
Drew Barrymore
and
Courteney Cox Arquette
. "We agonized over who to cast because her role was instrumental. But ultimately she was the linchpin without whom the movie wouldn't work. She's very wry and witty."
Not that Campbell, who recently was host of Saturday Night Live, has suddenly become the life of every Hollywood party. All indications point to the fact that she hasn't changed much from the days when she was growing up in Guelph, Ont., the only daughter (older brother, Christian, 24, an actor, appeared on the now-defunct dramatic series Malibu Shores) of Gerry, a high school drama teacher, and Marnie, a psychologist. A homebody, Campbell shares a three-bedroom house in the Hollywood Hills with husband Jeff Colt, 32, an aspiring actor. Even when someone like
Tom Cruise
sidles up to her to introduce himself—which he did at January's Golden Globes—the actress plays it cool. "I was just passing by, and he said, 'Hey, I'm Tom,' " she recalls. "I said, 'Hi, I'm Neve.' Then she adds, laughing, "I was kicking myself later because I wanted to say, 'You look just like a guy I work with!' "
The ugly little secret of the PO5 cast is that they really are as tightly knit and refreshingly levelheaded as they seem on TV. Chabert keeps a Bible at her bedside and greets a reporter at the door with freshly baked sugar cookies. Hewitt, a straight-A student tutored on the set, disdains smoking and drinking and has no plans to move out of the Burbank apartment of her mom, Pat, a former speech pathologist. (Hewitt's parents divorced when she was a baby, but she maintains regular contact with her father, Danny.) Always professional when the cameras are rolling, the castmates are apt to tickle, tease and taunt one another on their breaks. "We're always being told, 'Okay, guys, settle down," says Chabert, who lives in rural Ventura County, Calif., with her parents, Tony, a Texaco maintenance operations representative, and Julie, his homemaker wife, and their three other kids. "We have too much fun. When someone laughs, that's it. We're all gone." According to Hewitt, it's actually Fox, generally considered the most serious of the bunch, who's often the culprit. "He can be as funny as Jim Carrey," she says. "He does this dance that's a combination of Elvis and a serious twitching disease. Even when he's being serious, I can't take him seriously anymore because I've seen him dance."
In fact the cast has been together long enough now to legitimately feel as if they've grown up together. "They protect me like I'm their real little sister," Chabert says. "At first I had a huge crush on Scott. I was hoping he would marry me someday. But he became like my big brother. Since you can't marry your big brother, we became best friends."
Adversity helped forge their bond. After Keyser and Lippman (Sisters, Picket Fences) first brought to TV the improbable saga of five kids left to fend for themselves after their parents were killed in a car wreck by a drunk driver, PO5 pulled in promising reviews but dismal ratings. In the first season the show barely made a blip in the Nielsen ratings. It didn't help that the cast lacked a big-name star. Fox, a former model, had appeared on the short-lived CBS series Freshman Dorm. Wolf's résumé included work on Evening Shade and Saved by the Bell. Campbell was briefly on the syndicated series Catwalk, while Chabert had warbled as the young Cosette in Les Misérables on Broadway. (Hewitt, who had appeared in Sister Act 2, joined the cast in 1995.)
Threats of cancellation cropped up each season. But instead of getting discouraged, the actors took to dining (but not whining) at weekly Saturday night gatherings in each other's homes. "There was a real need for them to get together and act like a family outside the set," explains Lippman. The bonding worked. "We played a lot of basketball and had a lot of long, around-the-table conversations," recalls Scott Grimes, 25, a supporting cast member who plays Will, Bailey's best buddy and Sarah's former boyfriend. "We became such good friends, and it kind of showed when we filmed the show."
Slowly but surely, PO5 turned into The Little Show That Could. A letter-writing campaign, initiated by a core of devoted fans in 1995 to save the show from becoming a pop culture footnote, resulted in thousands of letters and helped Fox executives decide to order another season's worth of episodes. Then, a year ago, PO5 shocked the industry by beating out such ratings heavyweights as ER and NYPD Blue for TV's best drama at the Golden Globe Awards.
"For the show to touch people in the way it did, it meant that we were doing something right," says Devicq. "You watch every character go through things, but they don't just 'go through' things. They grow and you grow. It's done in an honest way."
PO5 is no shoo-in to be renewed for next season (a decision will be made later this spring), but the show is definitely gathering momentum. After the Golden Globe Awards, ratings rose steadily. And the cast has begun to find acceptance in other venues in a way that would make the folks from Friends envious. While Campbell is mulling over offers, Chabert leaves for London this spring to shoot a starring role in the feature film remake of Lost in Space with Gary Old-man. Hewitt, who released a record on the Atlantic label last summer (it sold moderately well), appears in the upcoming feature film Rescue Me, a romantic comedy in which she co-stars with her current boyfriend, 20-year-old Will Friedle (Boy Meets World). "We just play and have fun," says Hewitt of her seven-month-old relationship. "We go to McDonald's and eat Happy Meals. We talk on the phone a lot."
For their parts, Wolf and Fox have steadfastly turned down offers to work during this year's summer hiatus. Having appeared in last year's White Squall and The Evening Star, Wolf explains that "rest is important too." Fox plans to devote all his energies to his expanding family. "Oh God, I want to be there and be present every second that I possibly can," says the actor, who lives in a two-bedroom house outside Los Angeles with Margherita. "Being a father is something I'm looking forward to with incredible anticipation." He's not kidding. Hewitt recalls how Fox had tears in his eyes when he told some of the cast about his wife's pregnancy. "He said, 'Hey, guys, I just want to tell you I'm going to be a daddy!' " she says. "It was one of the sweetest things Matthew has ever done."
That kind of caring is what makes the cast click. In fact, so attentive are they toward each other that, last December, they all got involved when Chabert's Claudia was scheduled to receive her first kiss—a milestone Chabert herself had yet to reach. While Chabert's real sisters Wendy, 21, and Crissy, 19, "told me to practice on my pillow," she also turned to her onscreen sibs. "Neve would talk about her old boyfriends," she says, while the rest of the cast "were really protective." Who can blame them? "It is a little embarrassing," says Chabert with a smile, "to grow up in front of millions of people."
JANICE MIN
MONICA RIZZO and PAULA YOO in Los Angeles
Contributors:
Monica Rizzo,
Paula Yoo.
Advertisement
Today's Photos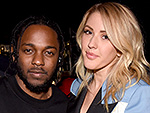 Treat Yourself! 4 Preview Issues
The most buzzed about stars this minute!