People Top 5
LAST UPDATE: Tuesday February 10, 2015 01:10PM EST
PEOPLE Top 5 are the most-viewed stories on the site over the past three days, updated every 60 minutes
Picks and Pans Main: TV
Talking With...
FOX (Wednesdays, 8 p.m. ET)




God, I hope I get it. I hope I get it. How many people does he need? Oops—I mentally channeled the wrong show. Those are the lyrics sung by dance hopefuls at the beginning of
A Chorus Line
. Watching this (so far) sweetly upbeat series, you may find yourself flashing back to that musical, or
Flashdance
, or any showbiz hoofer saga that once gave you an insane, momentary wish that you were wearing red shoes and dancing like a fool. Dance, created in part by
American Idol
producer Nigel Lythgoe, is
Idol
for & feet. The first two episodes whittled the wannabes down to 50 finalists. These kids can dance anything: flamenco (Timo, love the cape!), classical ballet, hip-hop, roller disco—occasionally, it seems, all at once. You get the sense that some imagine themselves shimmying through stage fog as backup dancers for Celine Dion. The finalists are then sent off to a sort of choreographic boot camp, preferably without real boots. The winner gets $100,000 and a lease on a Manhattan apartment. The square footage is not revealed.
But then what? Each season of
American Idol
produces a star, even if it's a singing nougat bar like
Clay Aiken
. Will
Dance
's winner have to slog through Broadway auditions? Will he or she get lucky enough to wear a giraffe headdress in
The Lion King
? Are leg warmers and bottled water complimentary? This isn't as tidy a concept as
Dancing with the Stars
. Still, it's always good to see dancing that's dancing and not a montage of repositioned limbs (also known as the movie version of
Chicago
). The dancers line up, and there's expectant energy. It's hope, expressed in movement.
REALITY TV
Showtime (Mondays, 10 p.m. ET, repeat showings Wednesdays and Fridays)




Mary-Louise Parker underplays more beautifully, and convincingly, than just about any other actress today. Set her on a marble bench surrounded by statues—just set her there—and after a while you'll think the statues are overacting and you'll want to ask them please to knock it off with all the voguing. So there's some anticipatory pleasure at the start of this series as Parker teases out the dimensions of her role. Nancy Botwin, a suburban mother of two in a fictional California town called Agrestic, begins selling marijuana after her husband dies and leaves her strapped for money. Parker smiles drolly at the absurdity of her position and occasionally tenses with panic at the dangers of it. From time to time she laughs bitterly through tears—but the tears are small, and her bitterness is tartly bite-size, like Starbursts of unhappiness.
But where's the show?
Weeds
feels like a stoned
Desperate Housewives
: The pupils are dilated wide, as if able to pick out in sharp relief every detail of this suburban America, yet nothing really seems in focus at all. Annoyingly incongruous elements drop in: A cougar comes down from the hills and prowls the yards. Then in comes Nancy's brother-in-law (
Angels in America
's Justin Kirk), a grinning, loping, wheedling idiot with a fondness for porn, pot and troublemaking. Someone get that cougar in here, and make sure it's hungry! Elizabeth Perkins, as a neighbor soured by disappointment, smirks and drinks. She may be on the right track.
COMEDY/DRAMA
Bravo (Wednesdays, 9 p.m. ET)




Did you know there are now more reality stars than there are people in the entire state of Wyoming? We need to find constructive, healthy activities for these celebrities, whose main accomplishment is having met or failed a meaningless challenge on national TV. Battle, a riff on ABC's cheesy old series pitting stars against each other in physical sport, is just the ticket. Participants, who include
Survivor
Richard Hatch,
The Amazing Race
's Charla Faddoul and
The Swan
's Rachel Love-Fraser, build team spirit picking captains, running obstacle courses and so on. Unlike
The Surreal Life
, Battle also allows stars to keep their dignity. Even Omarosa, wielding a microphone as interviewer, is well-behaved—stiff, in fact. Not that there's much need for you to watch, any more than you'd be expected to keep watching hamsters after setting up a wheel and play-tunnel in their cage. What matters is that they have an outlet. But every so often the weirdness of it all pulls a viewer back in. When Faddoul swats Love-Fraser with a paddle, an announcer pipes up, "She's trying to readjust the Swan's new face!"
Six Feet Under
(HBO, Aug. 7, 9 p.m. ET) The first of the final three episodes. Then it's really six feet under.
Miss Teen USA
(NBC, Aug. 8, 9 p.m. ET) The 18-and-younger beauty pageant comes complete with performances from Aaron Carter and Kimberley Locke. Plus, Kathy Hilton is a judge.
Hooking Up
(ABC, Aug. 11, 9 p.m. ET) The finale of the excellent, intimate reality series about 11 desperately single Manhattan women looking for love online.
A Father...a Son...Once Upon a Time in Hollywood
(HBO, Aug. 13, 8 p.m. ET) A documentary on Kirk Douglas and son Michael, both Oscar winners, both power players, but only one married to
Catherine Zeta-Jones
.
3RD ROCK FROM THE SUN
, SEASON ONE (4 discs, $39.98)
SERIES:




EXTRAS:




When this sitcom about outer-space aliens in Ohio premiered in '96, skeptical earthlings didn't expect it to outlast the invaders in
War of the Worlds
. But Mars doesn't have actors with John Lithgow's high-beam theatrical energy. He preens, yowls, slithers—and that just gets him in the door. The show lasted six seasons, and it's still funny. Extras? Not out of this world: bloopers, interviews.
BRAT CAMP'S TONY RANDAZZO Randazzo, 32, is assistant program director at SageWalk, the wilderness school featured in ABC's reality show about troubled kids. Known on Camp by his "earth name," Glacier Mountain Wolf, he talked to PEOPLE's Cynthia Wang.
YOU'RE A GRADUATE OF A PROGRAM LIKE THIS, RIGHT? When I was 18, I was living on the streets, out of money, and checked myself into rehab. I ended up entering a wilderness program in Montana. It saved my life.
WHAT'S THE IDEA BEHIND GIVING THE KIDS NAMES LIKE FLYING FIRE FOX AND INSIGHTFUL YOUNG HAWK? By giving them an earth name, it's like us saying, yes, we accept and acknowledge that you are growing and changing.
ARE YOU CONSTANTLY WORRIED THAT THE KIDS WILL RUN AWAY? Their running off makes me very nervous from a safety standpoint, but it can be a breakthrough moment because they realize, "Wow, these [counselors] don't hate me because I tried to get away, and they're not punishing me."
Contributors:
Tom Gliatto.
Reality
Advertisement
Today's Photos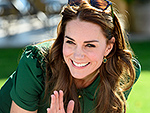 Treat Yourself! 4 Preview Issues
The most buzzed about stars this minute!