People Top 5
LAST UPDATE: Tuesday February 10, 2015 01:10PM EST
PEOPLE Top 5 are the most-viewed stories on the site over the past three days, updated every 60 minutes
Jen Tells All: How It All Fell Apart
After Months of Silence, a Lonely and Hurt Aniston Goes Public About How She Tried to Save Her Marriage, What Brad Told Her About Angelina and How She Feels About Him Now
Jennifer Aniston
, breaking her silence about the end of her 4 ½-year marriage to
Brad Pitt
in a surprisingly candid interview in the new issue of Vanity Fair. Of her initial reaction to the now famous photos of Pitt and
Angelina Jolie
's beachside stroll in Kenya last April, she says, "Who would deal with that and say, 'Isn't that sweet! That looks like fun!' But s--- happens. You joke and say, 'What doesn't kill you makes you stronger.'"
For Aniston, navigating the choppy waters of life without Brad has been an admittedly challenging process. After those photos were published, "the world was shocked, and I was shocked," Aniston tells journalist Leslie Bennetts, noting that she would be "a robot" if she didn't experience moments of anger, hurt and embarrassment. She calls her seven-year relationship with Pitt "very dear, very complicated, very special." During the interview, Bennetts portrays her as reflective, emotional, resolute and even jokey. (Aniston pokes fun at Pitt's recently dyed platinum-blond locks.) The 36-year-old actress, who flaunts her better-than-ever body in a sexy photo shoot by famed photographer Mario Testino, speaks openly about the pain of the past few months but is quick to note her resilience. "Am I lonely? Yes. Do I have my days when I've thrown a little pity party for myself? Absolutely," she says. "But I'm also doing really well."
She certainly looked that way at Chicago's RL eatery on Aug. 2—the day her revealing Vanity Fair comments became public—where she was spotted lunching on a Cobb salad with her close friend, hairstylist Chris McMillan, and two female companions. "She seemed so happy about everything," an observer told PEOPLE. "Very natural and laid-back, just chatting away."
Clearly she has a lot to say. While Pitt, 41, has remained vague on the subject of the couple's split, Aniston offers the most insight yet into what went wrong between the two. When
Friends
finished shooting in January 2004—the same month Pitt started filming
Mr. & Mrs. Smith
with Jolie, 30—"he just wasn't there for me," Aniston says of the emotional milestone. She also passionately disputes the much-repeated rumor that an uninterest in having children contributed to the couple's rift. "A man divorcing would never be accused of choosing career over children," she says. "That really pissed me off. I've never in my life said I didn't want to have children. I did and I do and I will!"
And then there is the subject of The Other Woman, who has been staying with her two kids at Pitt's new estate, some 13 miles north of Aniston's beachfront Maliburental. Aniston tells the magazine she will "choose to believe" her ex-husband's claim that he didn't cheat on her before they separated. Aniston's friend
Courteney Cox Arquette
tells Vanity Fair, "I don't think he started an affair physically, but I think he was attracted to her. There was a connection, and he was honest about that with Jen." (Reps for Pitt and Jolie had no comment on the
Vanity Fair
story.)
Asked about the recent photos of Pitt and Jolie in
W
, where the
Mr. & Mrs. Smith
couple posed as husband and wife, Aniston notes, "There's a sensitivity chip missing" from her ex. But she also makes it clear that "Brad is not mean-spirited." Now filming
The Break Up
, a comedy costarring Vince Vaughn, in Chicago through the end of this month, Aniston gets most emotional when confronted with the rumor that Jolie is pregnant. "Several long minutes go by," writes Bennetts, "as the tears keep rolling down her cheeks."
But such public displays of distress are rare for Aniston, who is "moving on," one source close to the actress told PEOPLE. "She has a very positive outlook." Another friend says, "She is keeping busy." Indeed, Aniston has shot four movies back to back, including
Rumor Has It
with Kevin Costner. The film's set decorator Jay Hart recalls that Aniston remained remarkably professional despite her public personal trauma. "There was no evidence of emotion other than about the work," he says. She was similarly poised during the
Friends with Money
shoot this past winter. "She arrived right in the middle of that crazy maelstrom of her private life," says her costar Jason Isaacs. "She was so professional and focused and lovely."
Most recently, between eight-hour days on
The Break Up
set, Aniston has been seen dining with friends, walking her ever-present companion, a corgi-terrier mix named Norman, and lounging poolside at the hotel where she has been staying in Chicago. Recently a bikini-clad Aniston was spotted chatting on her cell phone and visiting with friends on the hotel patio. "It seemed like she was in a great mood," says an observer. If there are any signs of outward stress, it's that Aniston's "smoking a lot," says another source. As for those rumors that Aniston is on the rebound with costar Vaughn, forget about it. "I like a lot of people, but I am sooo not 'in like' with anybody," she tells
Vanity Fair
. "I am really enjoying being by myself." And she remains a romantic: "There's an amazing man that's wandering the streets right now who's the father of my children. In five years I would hope to be married and have a kid."
She is less certain about what her professional future holds. Pitt has taken the reins of their production company Plan B, but she still may produce films through it. (Plan B is behind the summer hit Charlie and the
Chocolate Factory
and the upcoming Running with Scissors, starring Pitt's ex
Gwyneth Paltrow
.) As for Aniston's future with Pitt, a source close to him told PEOPLE that she phoned him "a couple of times" when he was hospitalized last month with meningitis. "I love Brad; I really love him. I will love him for the rest of my life," Aniston says in
Vanity Fair
. "We spent seven very intense years together...a beautiful, complicated relationship...I really do hope that someday we can be friends again."
Michelle Tauber. Carrie Borzillo-Vrenna, Julie Jordan, Amy Keith, Lycia Naff and Brenda Rodriguez in Los Angeles, Shia Kapos and Barbara Sandler in Chicago and KC Baker in New York City
Contributors:
Carrie Borzillo-vrenna,
Julie Jordan,
Amy Keith,
Lycia Naff,
Brenda Rodriguez,
Shia Kapos,
Barbara Sandler,
K.C. Baker.
Advertisement
Today's Photos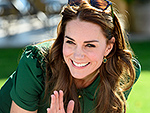 Treat Yourself! 4 Preview Issues
The most buzzed about stars this minute!