People Top 5
LAST UPDATE: Tuesday February 10, 2015 01:10PM EST
PEOPLE Top 5 are the most-viewed stories on the site over the past three days, updated every 60 minutes
40...and Still a Virgin
A New Movie Makes Fun of Older Virgins. But for Some, a Life of Celibacy Is No Joke
In a culture obsessed with sex, people like Alden are curiosities—look no further than The 40 Year-Old Virgin, which poses a comic question: Is it possible to reach midlife in America without sexual congress? Even before Virgin opened (Aug. 19), the movie, which charts the dating mishaps of a nerd played by Steve Carell, infuriated some who take chastity seriously. Carell, who researched his part and found that adult virgins are "normal people who, for one reason or another, never did it," says it's all in good fun. But Stephanie Huffman, 42, a marketing manager from Nashville, isn't laughing. "I really wish I could e-mail [the producers] and say, 'I'm sorry you don't know the people I know,' " says Huffman. "If I'm preventing AIDS and STDs and emotional turmoil, how does that make me odd?"
It may not. There are no firm numbers tracking the population of older virgins, and while there are those who feel intense social and psychological anxiety because they have never had sex, psychologists say the reasons for voluntarily abstaining are as diverse and as legitimate as those for charging ahead. It may be a matter of faith, or shyness, or simply not meeting the right person. Feelings of sexual confusion may account for prolonged virginity in some, but many aren't stereo-typically repressed. "There's no data to substantiate that you have to have sex by a certain age," says Patti Britton, a clinical sexologist in Los Angeles. "For some people, the choice of virginity is appropriate. Whatever you choose is fine."
Faced with carnal opportunity, Katie Gesto turned instead to her spiritual side. Raised Roman Catholic, Gesto, 38, a nurse practitioner who lives in Washington, D.C., when she's not working in Africa, tried dating without having sex. But after a romantic first date with a "tall, dark, handsome Italian," Gesto went home and "just started weeping. I knew right then, 'This isn't it.' " Afterward, Gesto consecrated her virginity in a special rite last July. Brides of Christ in the eyes of the Church, Gesto and 170 members of the U.S. Association of Consecrated Virgins abstain from sex forever while living perfectly normal lives. "Of course I'm curious—I love men," says Gesto. "But if s not like I'm sitting around grinding my teeth. I'm not missing anything. This gives me joy."
Then there are those like Felita McElroy, 40, a Mississippi writer who remained a virgin by default. She was determined to wait for Mr. Right, but he never seemed to show up. "It's been hell," says McElroy. "I didn't plan on it. It wound up happening this way."
Timothy Alden is still looking for a mate too. But instead of hitting L.A.'s dating scene, he says he stays "busy with what I've been called to do," talking to young people about the joys of a chaste life. "In doing that," he says, "I believe I'll encounter her."
Bob Meadows. Kate Klise in Belleville, III., Dylan Steele and Sandra Marquez in Los Angeles, Nicole Weisensee Egan in Philadelphia, Darla Atlas in Fort Worth and Amy Green in Nashville
Contributors:
Kate Klise,
Dylan Steele,
Sandra Marquez,
Nicole Weisensee Egan,
Darla Atlas,
Amy Green.
L.A. has many virtues, but being a beacon of chastity is rarely counted among them. Still, in the hometown of Heidi Fleiss, the Playboy Mansion and the world's biggest porn industry dwells a 41-year-old man for whom the joy of sex remains a mystery. At a time when many of his generation are on second or third marriages, Timothy Alden has never even locked lips in a romantic kiss. Perhaps even more surprising, he has no regrets. Growing up in Pontiac, Mich., he "wrestled with raging hormones" when he was left at home alone with a girl he liked in high school. But he summoned up the strength to ask her to leave—and has avoided temptation since. "Nothing is going to happen," says the North Hollywood, Calif., minister of his romantic prospects, "until I hear, 'You may now kiss the bride.'"
Advertisement
Today's Photos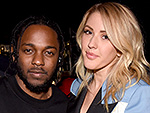 Treat Yourself! 4 Preview Issues
The most buzzed about stars this minute!