People Top 5
LAST UPDATE: Tuesday February 10, 2015 01:10PM EST
PEOPLE Top 5 are the most-viewed stories on the site over the past three days, updated every 60 minutes
Picks and Pans: Movies
New on DVD
Charlize Theron
, Frances McDormand, Woody Harrelson, Sissy Spacek, Michelle Monaghan, Richard Jenkins
CRITICS CHOICE




Josey Aimes (Theron), struggling to raise two kids by different dads, moves back in with her folks in northern Minnesota. She takes a job in the local coal mine, a rarity for women in 1989, because it pays six times what she made as a hairdresser. "You gotta get a gator skin on, you gonna work in this s—hole," warns a female colleague (McDormand, terrific as ever).
All the protective layering in the world cannot shield Josey and the other women miners from constant sexual harassment by male coworkers in
North Country
, a laudable drama inspired by a real-life precedent-setting class action suit. These women, hardly pinups in heavy overalls, helmets and layers of grime, find sex toys hidden in their lunch boxes, feces and other bodily fluids smeared in lockers and much worse. What
North
, as deftly directed by Niki Caro (Whale Rider), does especially well is show that it's misplaced rage and resentment—not lust—that fuels such attacks.
Just as Sally Field did with Norma Rae and
Julia Roberts
with Erin Brockovich, Theron triumphs as a working class heroine. She's far less showy than she was in Monster, and all the more effective for it. (R)
THRILLER
Ewan McGregor,
Naomi Watts
,
Ryan Gosling
, Bob Hoskins




The mysteries of the mind are the subject of this fever-dream of a movie, but audiences may find themselves focusing instead on a character's exposed ankles. How come dapper Sam Foster (McGregor), a psychiatrist trying to prevent a despondent college student (Gosling) from committing suicide, wears ped socks with his brogues and pants hemmed floodwater high?
Dr. Foster's distracting fashion statement is never explained, which is par for the course in
Stay
up until a final so-that's-what-was-going-on twist. By then, many viewers will have lost interest. One keeps hoping to care more because this isn't a dumb movie, but the increasingly disoriented characters never rise above puzzle pieces that director Marc Forster (
Finding Neverland
) moves about in a sort of fugue state. McGregor, Watts (as Sam's girlfriend) and Gosling all maintain a commendable intensity, but their efforts can't save what in the end is a slight sleight-of-mind trick. (R)
COMEDY DRAMA
Steve Martin,
Claire Danes
, Jason Schwartzman




In movies from the 1930s, rich playboys were always falling for shopgirls and mending their wastrel ways. In
Shopgirl
a finely wrought film version of star and screenwriter Martin's 2000 novella of the same name, the story's the same, only different, reflecting more complicated times. Mirabelle (Danes), a dreamy young woman, works at the fancy gloves department at Saks Fifth Avenue in Beverly Hills. Roy (Martin), a wealthy, divorced man in his 50s, encounters her there. Soon Mirabelle has dropped her awkward, impecunious young suitor (Schwartzman) in favor of Roy. But the months pass and, though he showers her with gifts and kindness, Roy is incapable of giving himself fully to her, or anyone. She finds herself plaintively asking, "Why don't you love me?"
It's a question that's heartbreaking in its poignancy and a high point of the movie. That's partly due to the note-perfect performance by Danes and partly because, by the time the film reaches this scene, we've come to know and hope for the best for these characters. So why does
Shopgirl
, directed by Anand Tucker (Hilary and Jackie), in the end feel so inconsequential? Maybe it's because even though these two suffer, they do so in such tasteful, expensive surroundings, bathed in the soft glow of pricey lighting fixtures or L.A.'s warm sunshine. Gimme some of that kind of angst any day. (R)
FAMILY
Kurt Russell, Dakota Fanning, Kris Kristofferson, Elisabeth Shue
If anyone deserves a change of pace at the multiplex, it's Dakota Fanning. After hysterically running for her life in Hide and Seek and War of the Worlds, she finally gets to do something completely different: smile.
Grinning comes easily in this feel-good drama about a Kentucky horseman (Russell, wisely understated) and his distant daughter (Fanning), who take in a promising filly named Sonya (short for Soñador, Spanish for "dreamer"). When Sonya breaks her leg mid-race, her career seems to be over. But Fanning's tender care (and plenty of Popsicles) helps nurse her back to health and sends her galloping toward a potential comeback at the Breeders' Cup.
Based on the 1990s career of filly Mariah's Storm,
Dreamer
is a sweet tale and, thanks to Seabiscuit, a familiar one. However, the film, helmed by screenwriter and first-time director John Gatins, starts off sluggishly and doesn't hit its stride until Sonya does. The real winner is Fanning. Funny and feisty, especially when holding her own in front of the crusty Breeders' committee, the astoundingly talented 11-year-old just keeps getting better. (PG)
Bounty Hunter Domino Harvey The onetime model inspired the new action flick
Domino
, a mostly fictional account of her pursuit of California fugitives before her death in June from an accidental drug overdose at age 35.
YOU OUGHT TO BE IN PICTURES Director Tony Scott tracked down Harvey after reading a 1994 article about her experiences as one of the country's few female bounty hunters. The child of British actor Laurence Harvey and cover girl Pauline Stone, she "became a surrogate daughter," says Scott, who persuaded her to tell her story.
TOUGH CUSTOMER Always a thrill seeker, Harvey followed up a brief modeling stint by working as a ranch hand and firefighter before realizing her calling and capturing almost 50 fugitives. "She had a shaved head, leather jacket and a pit bull," says Mickey Rourke, who portrays Harvey's boss and met the real woman on-set. "Man, she looked the part."
SADDER THAN FICTION Though the onscreen version (played by
Keira Knightley
) triumphs, the real Harvey was awaiting trial on federal drug charges when she died. But Knightley thinks Harvey, who appears in the film's closing credits, would have "loved" Domino. "She may not have shown it," says Knightley, "but she would have been enjoying it all."
George A. Romero's
Land of the Dead
($29.98)
Movie:




Extras:




Just in time for Halloween, zombies again are on the lurch in an unrated director's cut version of horror ace Romero's latest look at the undead. New and extended scenes add little, but
Land
still impresses as snappy and sharp-witted. Simon Baker and Dennis Hopper star. Extras: Laconic audio commentary by Romero, a musical montage featuring the goriest bits, a nifty featurette on zombie makeup and deletable deleted scenes. (Not rated)
Contributors:
Leah Rozen,
Jason Lynch,
Ruth Andrew Ellenson And Nicholas White.
DRAMA
Advertisement
Today's Photos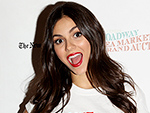 Treat Yourself! 4 Preview Issues
The most buzzed about stars this minute!