People Top 5
LAST UPDATE: Tuesday February 10, 2015 01:10PM EST
PEOPLE Top 5 are the most-viewed stories on the site over the past three days, updated every 60 minutes
Picks and Pans Main: TV
Spotlight On...
FX (Tuesdays, 10 p.m. ET)




Deep into my spaghetti and meatballs, and Whammo! Someone's suddenly getting sucked, tucked or sliced up to some bouncy tune by Sly and the Family Stone. While just as delightfully grotesque as ever—that lady who had to be surgically removed from the couch particularly hit home with me—the FX drama of late isn't quite the saucy, steamy show it's been in the past.
The third season certainly started off with a bang, with
Boston Legal's
Rhona Mitra adding some spice to Christian (Julian McMahon) and Kimber's (Kelly Carlson) relationship, but things have been a tad bland since she left. Besides the recent dearth of sex appeal, there's also been a slowdown in the twists and turns that made last season more addictive than Botox shots, which makes me wonder: Has TV's edgiest drama gone soft? Christian certainly has. What happened to that loveable, cocky dirt bag whose idea of a nice date was bringing a girl to a swingers party? Now, thanks to his mommy issues, he's making friends with a guy with Down syndrome, putting together photo albums and going down on his knees to propose marriage of all things.
Despite this temporary lull,
Nip/Tuck
is still the most riveting hour on TV. With tongue-in-cheek turns by guest stars like Joan Rivers, Anne Heche and Vanessa Redgrave (where else are you going to see that lady sucking on a bong?) and the mystery of "the Carver" still looming, devoted viewers aren't about to tune out. About the Carver, by the way—the masked serial stabber scarring faces across Miami—my guess is it's Bruno Campos. He's too slimy to not be up to no good. We're also dying to see if Sean (Dylan Walsh) ever sends that sullen teenager of his off to Brat Camp. But please, producers, if you want to keep us happy, bring back bad Christian. Right now the only thing riveting about him are his overly tweezed eyebrows.
REALITY
A&E (Tuesdays, 10 p.m. ET)




So•fa•mar•i•tan: One who derives pleasure from sitting back and watching others perform good deeds on TV. Oh ye who find yourselves weeping at
Extreme Makeover: Home Edition
and
Three Wishes
, another do-gooder show has arrived. Less polished than network fare and sans pretty hosts like Amy Grant and Ty Pennington,
Random 1
follows two scrappy dudes in a rusty pickup as they travel state to state granting dreams of unsuspecting passersby. But, as one half of the duo puts it, "We're not like
Oprah
—we don't give people free cars and stuff." Instead, John Chester and Andre Miller, who began their "undercover philanthropic organization" in 1996 (with no cameras in sight) do things like line up a prosthetic leg for a homeless amputee and find a job for a former drug addict. The best part? Their arguments over who's worthy of their help. The camera work is shaky, the music is gritty, and the endings aren't always happy. But the fact that you can almost smell the B.O. on some of the people piling into that truck makes it a raw, more real alternative to the usual sugary sweet. Want tears? I've got a dollar here that says you—yes, you on the sofa there—won't be able to hold them back.
ER
(NBC, Nov. 17,10 p.m. ET) If you need a John Stamos fix before
Jake in Progress
resumes in January, he guest-stars again this week.
CMA Awards (CBS, Nov. 15,8 p.m. ET) See if nominees Brad Paisley and Lee Ann Womack go home with more than an "I [heart Sign] New York" T-shirt.
Kitchen Confidential
(FOX, Nov. 14,8:30 p.m. ET) Michael Vartan plays a womanizing rival chef to his former Alias costar Bradley Cooper. All with a French accent. Bon appetit!
Lost
(ABC, Nov. 16, 9 p.m. ET) Who are those new people and what have they been doing all this whole time? This episode, called "The Other 48 Days," fills us in.
ElimiDATE
(Syndicated, Nov. 14-18)
It's "Blast from the Past" (a.k.a. has-been) week, as Jimmie Walker, Leif Garrett, Adrian Zmed and others try their chances at love. Stamos: Don't let this be you one day. I'm here—call me.
But Can They Sing? VH1's new show
But Can They Sing
? could be called
American Idol: Celebrity Edition
. Viewers vote off a crooner a week until the final two sing before a live audience. Tune in for these familiar faces.
JOE PANTOLIANO
You know him from:
The Sopranos
. He played mobster Ralphie Cifaretto for nearly two years.
Singing experience: "High School chorus. That's the extent of my formal training."
What his family thinks: "My 20-year-old daughter called me after the first show aired to tell me that her boyfriend said I should keep my day job."
MORGAN FAIRCHILD
You know her from: '80s show
Falcon Crest
and more recently those Old Navy TV ads.
Singing experience: "Sometimes I sing along to the Eagles when I'm in my car-alone."
Biggest fear: "That I'll frighten people with my voice. I wish I could sing like Streisand. But that's an innate talent I will never possess."
LARRY HOLMES
Where you've seen him: In the ring. The former heavyweight champ fought Muhammad Ali and Mike Tyson.
Singing experience: "I used to have my own band in the '80s. We played in Las Vegas and were on
David Letterman
."
Why he might win: "My voice carries well. I'm a loud person."
ANTONIO SABATO JR.
You know him from: Stints on
Melrose Place
and
General Hospital
, and his current gig as Dante Damiano on
The Bold and the Beautiful
.
Singing experience: "None. I did karaoke once in Miami with my cousin. We were both drunk. I don't think I could have done it if I wasn't."
Chances of winning: "Slim to none. Even if I'm booed off, I'll learn from this and get better onstage."
KIM ALEXIS
Where you've seen her: As a model in Revlon ads and in SPORTS ILLUSTRATED's annual swimsuit issue.
Singing experience: "I sang in church when I was young, and no one ever told me I had a nice voice. But no one ever told me I was pretty either, and I did okay in that business."
Her goal: "I need to make it at least halfway through."
Contributors:
Jennifer Wulff,
Susan Christian Goulding.
DRAMA
Advertisement
Today's Photos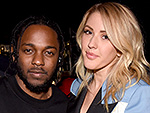 Treat Yourself! 4 Preview Issues
The most buzzed about stars this minute!