People Top 5
LAST UPDATE: Tuesday February 10, 2015 01:10PM EST
PEOPLE Top 5 are the most-viewed stories on the site over the past three days, updated every 60 minutes
Bullets Before Breakfast
Passengers Aboard a Luxury Liner Get More Adventure Than They'd Bargained for When Armed Bandits Strike Off the Somali Coast


Norman Fisher, 55, a lawyer from London, who was traveling alone:
People dived onto the floor or went into their bathrooms when they realized we were under attack, and maybe I should have done something more prudent like that. But then I wouldn't have got these amazing photographs [like the picture of the attackers seen above]. One of [the pirates] was waving an AK-47 rifle. He started firing the gun towards the ship, and it was also about then that I realized the guy in the front of the pirate boat was carrying a rocket launcher. The captain came on the [speaker] telling everyone, "Stay inside, stay inside, we are under attack." He came on every couple of minutes to explain what he was doing. In no way did he hide the seriousness of it. [He said], "We are under attack, we are trying to outmaneuver the boat and sink it." He tried to ram one of the boats.

Charles Supple, 78, a retired doctor from Palm Springs, Calif., was in his cabin when the attack began. He later e-mailed an account to his children in California:

[I] peered out the side of the window, just in time to see the rocket holder aim seemingly at me and fire. What a flash! I dove to the other side, and the rocket hit two decks up and two [staterooms] forward.

The grenade tore through the hull and landed in a cabin but did not detonate. Afterward Capt. Sven Erik Pedersen ordered passengers to gather midship in the dining room and to keep away from windows. The crew brought refreshments to the shaken but remarkably calm passengers, many of whom were still wearing pajamas.

Supple: After 10 minutes or so, [though] it seemed like hours, we managed to pull [away]. We suffered many broken windows and the rocket I [saw] stuck in the side, leaving a big black area from the [explosion], but no major damage. We stayed in the dining room for about an hour and a half, then the [c]aptain felt it was safe to return to our staterooms.

One crewman was injured by a ricocheting bullet. The ship, which carried at least six security officers and can reach speeds of 30 knots, used a long-range acoustic device that emits a high-pitched, piercing wail to deter the pirates before eventually outrunning them.

Fisher: People started applauding [the captain] when he first came in [the dining room]. He was very, very good. We owed [the captain and crew] our safety.

The Spirit headed for the Seychelles islands, rather than its scheduled destination of Mombasa, Kenya. The mood aboard the ship was light; passengers toasted as they crossed the equator and dined with the captain Sunday night and learned the attack could have been worse.

[The captain] said he had received a distress call from another vessel saying it was under attack from pirates. He said he believed that it was actually the mother ship of the pirates trying to lure us in. They had seen the mother ship on radar, which I think he said was 12 miles away, and that was almost certainly where the motorboats came from. He added that we didn't have any weapons so we wouldn't go back. I made a toast to the captain and crew. [I said] we always expect a fantastic cruise, but this time they went well beyond the call of duty.

As told to Pete Norman in London, Siobhan Morrissey in Miami and Ken Lee in Los Angeles


Day 14 of the luxury cruise from Egypt to Singapore started with a bang—a loud one. Most passengers aboard the Seabourn Spirit were still sleeping at 5:30 a.m. on Nov. 5, when armed pirates aboard two motorboats pulled alongside the ocean liner and opened fire about 100 miles off the coast of Somalia. For the next 45 minutes—as recounted in two eyewitness reports, below—the crew struggled to fend off the attackers while most of the ship's passengers gathered in a dining room to stay out of harm's way. One crew member was injured. Ultimately the ship's captain outran the smaller vessels on the open seas and delivered his passengers safely to port.
Advertisement
Today's Photos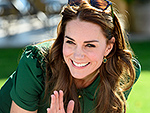 Treat Yourself! 4 Preview Issues
The most buzzed about stars this minute!