People Top 5
LAST UPDATE: Tuesday February 10, 2015 01:10PM EST
PEOPLE Top 5 are the most-viewed stories on the site over the past three days, updated every 60 minutes
Picks and Pans: Movies
DVD View
Jude Law
,
Gwyneth Paltrow
,
Angelina Jolie
, Giovanni Ribisi




Sadly, based on the evidence here, the future of movies will not include original thinking when it comes to characters or plot.
Sky Captain and the World of Tomorrow
represents Hollywood's vision of a brave new world: It was made almost entirely by filming actors against a blue screen—no locations, no sets—and then using digital imagery to fill in the scenery, backgrounds and hordes of extras. The hitch is that the movie plays as if the script was also written by a computer, one that had been programmed to slice and dice and recombine
Casablanca
,
Metropolis
,
Buck Rogers
serials and
Raiders of the Lost Ark
.
Given how dazzling
Sky Captain
looks, particularly in its early scenes, one wishes mightily that first-time writer-director Kerry Conran had found a more intriguing story to support his visual and technological panache. Instead we get a familiar, feeble tale about Capt. H. Joseph Sullivan (Law), a daredevil pilot better known as Sky Captain, reluctantly teaming up with Manhattan newspaper reporter Polly Perkins (Paltrow), his former girlfriend, in the late '30s to stop an evil German scientist from destroying the planet. Add battles with robots, attacking spaceships and a trip to the Himalayas, and who can blame a viewer for half-expecting Indiana Jones to pop up to lend a hand?
Both Law and Paltrow get into the period swing, with Law emphasizing his hero's raffishness and Paltrow Polly's pluckiness (despite a tendency to whine). Jolie, playing a British military officer who once rivaled Polly for the Sky Captain's affections, manages to make maximum impact in a minimal part. Maybe it's her eye patch. No one-eyed pirate ever looked as sexy or commanding. (PG)
ROMANTIC COMEDY
Kirsten Dunst
, Paul Bettany, Sam Neill




Good serve, no follow through. That's the call on this love story set at the annual Grand Slam tennis tournament near London. Peter Colt (Bettany) is a 31-year-old English player who is ranked No. 119, has never won a major title and is taking a final crack at Wimbledon. Dunst is a rising American prodigy prone to John McEnroe-like tantrums who's making her Wimbledon debut (which in today's tennis world would mean she's a teenager, though the film carefully avoids giving her age). They meet and begin an affair, and Coifs game rises along with his libido. Can he win the girl and the championship cup?
Wimbledon
starts well, promising to be a quirky British comedy, but quickly loses its bounce. Bettany proves a charming leading man, but Dunst can't rescue her weakly written character. (PG-13)
COMEDY-DRAMA
Bernie Mac, Angela Bassett




Amiably gruff and unpretentious, Bernie Mac, who already has his own sitcom on FOX, has been a dependably welcome face in a string of supporting movie parts (I can't even hold
Charlie's Angels 2
against him). But it will take another picture before anyone can size up his ability to be an out-and-out star. It's impossible to tell much of anything from
Mr. 3000
, a movie that shows real talent—directed by Charles Stone III (
Drumline
), it looks great, with a vibrant palette of stadium greens and blues—but no coherence. The laughs and dramatic moments come small and quick. It's like sitting through a night of bunts.
Mac plays Ross, an arrogant first baseman who quits the major leagues as soon as he reaches the fabled benchmark of 3,000 hits. Nine years later, in his late 40s and yet to be voted into the Hall of Fame—too much 'tude—he suddenly learns he's still three hits shy of the record because of a statistical error. He returns to the game, determined to make up the difference. Ross is credibly good whether sulking, gloating or weathering humiliation, but there's nothing larger than life about him. He's a real man, not a legend. Bassett, as a TV sports correspondent and former flame, shows up from time to time, giving off tight shivers of rage or arousal. Mac probably could have benefited from playing opposite someone less intense. (PG-13)
COMEDY-DRAMA
Head in the Clouds




They don't make 'em like this anymore—with good reason. In a heavy-breathing romantic drama,
Charlize Theron
(above) emotes heartily as a promiscuous Parisian who can't comprehend why her lovers (Stuart Townsend and Penélope Cruz) are so concerned about the rise of fascism and Nazism in Europe in the 1930s. Long on plot, short on sense. (R)
Cellular




Kim Basinger is a kidnap victim who, while locked in an attic somewhere in LA., resourcefully connects two dangling wires on a smashed phone to reach a stranger (Chris Evans, below) on his cell phone. It's a silly premise riddled with holes, but this suspense thriller rings up enough twists to keep both her would-be rescuer and viewers hanging on. The always dependable William H. Macy earns laughs as an inquisitive cop. (PG-13)
Silver City




An uneasy mix of political satire and noir thriller, this latest from director-writer John Sayles comes tantalizingly close to brilliance in some scenes but fails to mesh as a whole. Hired to find out if someone is sabotaging a mush-mouthed gubernatorial candidate (Chris Cooper, above, who's hilarious), a journalist turned private eye (Danny Huston) uncovers serious crimes. Daryl Hannah and Kris Kristofferson contribute memorable bits. (R)
Hollywood studios use the 10-day Toronto Film Festival (Sept. 9-18) as a giant lab in which to test responses to the movies they hope will score with audiences (and Oscar voters) in coming months. Here's a scouting report:
Invasion of the Biopics The lives of singers Ray Charles and Bobby Darin, as well as sex researcher Alfred Kinsey, are examined in three movies. Best is the astutely nuanced
Ray
, featuring Jamie Foxx (above) in a powerhouse performance.
Kinsey
, starring Liam Neeson as the title character, manages to be both fascinating and funny. The problem child:
Beyond the Sea
, the Darin biopic. Kevin Spacey (who also directed) has the pipes but can't bridge the age gap. (The crooner was 37 when he died; Spacey is 45.)
Being and Nothingness
Who'd have thought there was rich comic potential in pitting existentialism against nihilism, but director-writer David O. Russell (
Three Kings
) finds it in the wacky
I Love Huckabees
. Dustin Hoffman and Lily Tomlin generate brainy chuckles as a duo of philosophy-minded detectives intent on helping clients
Jude Law
and Mark Wahlberg find the meaning of life.
Curtain Up
Backstage antics in London are the focus of both
Being Julia
, an amiable comedy starring Annette Bening as a theater diva in the 1930s, and
Stage Beauty
, a romantic drama with
Claire Danes
and Billy Crudup. The esoteric
Beauty
, set during the Restoration, is about the last days of an era when only male actors were allowed to play women.
Fished Out
There are laughs to be had, but Shark Tale, an animated fish story from DreamWorks (Shrek), is no
Finding Nemo
.
Vintage Comedy
Paul Giamatti (
American Splendor
) gives another splendid, sad-sack performance in
Sideways
, a lovely, bittersweet comedy about a wine enthusiast.
Star Wars Trilogy
(Fox, $69.98)
Movies:




Extras:




One of the most anticipated DVD sets of all time finally makes its debut in a superb four-disc collection. The original trilogy—
Star Wars
,
The Empire Strikes Back
and
Return of the Jedi
-has never looked or sounded better: Creator George Lucas, who tweaked the films for a 1997 theatrical re-release, has done some further tinkering by fine-tuning the special effects and dialogue (although he goes too far by jarringly inserting
Attack of the Clones'
Hayden Christensen into
Jedi's
finale).Extras: Informative commentary from Lucas and a wry Carrie Fisher; a must-see 2M-hour documentary, packed with fascinating making-of footage; an intriguing glimpse of next summer's
Revenge of the Sith
. The sole omission: Lucas neglects to include the original versions of the films that fans first fell in love with 27 years ago. (PG)
Eternal Sunshine of the Spotless Mind
(Universal, $29.98)
Movies:




Extras:




Jim Carrey erases girlfriend
Kate Winslet
from his memory in one of the year's best films, a quirky comedy that unexpectedly morons into a surprisingly poignant look at relationships.
Extras: Mostly forgettable, except for an engaging featurette in which Carrey and director Michel Gondry swap production tales—including their big on-set fight—and clown around in behind-the-scenes footage. (R)
Mean Girls
(Paramount, $29,95)
Movies:




Extras:




Lindsay Lohan
navigates the American high school jungle in one of the smartest teen comedies since
Clueless
. Extras: Disappointingly subdued commentary from screenwriter and costar Tina Fey; an insightful interview with
Queen Bees and Wannabes
author Rosalind Wiseman, whose nonfiction book inspired the film. (PG-13)
Contributors:
Leah Rozen,
Tom Gliatto,
Jason Lynch.
ADVENTURE
Advertisement
Today's Photos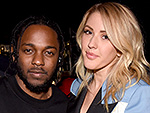 Treat Yourself! 4 Preview Issues
The most buzzed about stars this minute!