People Top 5
LAST UPDATE: Tuesday February 10, 2015 01:10PM EST
PEOPLE Top 5 are the most-viewed stories on the site over the past three days, updated every 60 minutes
Hurricane Heroes
As Storms Slammed the South, Some Brave Folks Risked Their Lives to Help Others
A MEDICAL MARATHON
Ron Wegner treated wounds—some invisible
As commander of Florida's 35-member Disaster Medical Assistance Team, Wegner has spent 21 out of the past 40 days living in Charley's and Ivan's disaster zones, putting in 20-hour shifts and helping to treat everything from broken bones to heart attacks. Still, he says his most memorable patient was an 83-year-old woman who came into the makeshift ER unit in the parking lot of a damaged Pensacola hospital where Wegner, 57, was stationed after Ivan and showed him a bruise on her hand. "She admitted she hadn't really been injured, but her house was destroyed and she was alone and she wanted to talk to somebody. So for 25 minutes I held her hand and we talked," he says. "Really, her problem was just as important as a chainsaw accident."
An anesthetist who lives in Tampa, Wegner (who, like all the volunteers, is paid by the federal government what he would usually earn in his regular job) is the nerve center of the medical team, which treated 460 people in the first three days after Ivan. "He's doing hands-on with the patients, he's doing triage, he's filling the gaps," says Butch Kinerney, a spokesman for the Federal Emergency Management Agency. "He's the ringmaster of the circus." Though he misses his girlfriend and 25-year-old daughter, don't expect any complaints from Wegner. "We've got our comfortable lives to go back to," he says. "A lot of these people have nothing."
NEIGHBORHOOD WATCH
Ray Schramm to the rescue
With Hurricane Ivan thrashing Gulf Breeze, Fla., on Sept. 15, Schramm headed outside to move his van to higher ground. "I looked down the road and saw water rushing towards me," says Schramm, 44. "I thought, 'Uh oh, that's the ocean coming.' "
He sped down the hill to warn neighbors Bill and Lawana Jones and rushed them to his place (his wife and two young children had cleared out before the storm). Minutes later, Schramm, a construction-site manager, got a phone call from neighbor Debbie Toupin, 47, home alone with her miniature collie, Rosie: The first floor of her house was submerged, her windows were boarded up, and she was stuck upstairs. Grabbing two life vests and a float from the Joneses' boat, Schramm swam through water that surged in some places over his head to Toupin's home, where he pried his way in and past floating furniture and appliances to reach her. "She was petrified," he says. "I couldn't get her to move." Finally he coaxed her and the dog back through the torrent to his place.
As they reached safety, Schramm spotted a stranger in a white SUV being carried by the floodwaters. Schramm pulled the man out and helped him back to his house, where all five rode out the storm in stunned silence. "I think I was here for a purpose," says Schramm. He'll get no argument from Toupin. "He acted like he does this every day," she says. "He's an amazing man."
HE CAME, HE SAW, HE SAWED
Jim Williams went out on many limbs
Driving to work the morning after Hurricane Charley ripped through Sanford, Fla., mail carrier Williams was so stunned by the number of downed trees that he had to pull over. The area "was just devastated," says Williams, 45, who grew up in the quiet community 25 miles north of Orlando. "I sat in my truck and cried."
Then he took action. Returning home, Williams grabbed his chain saw and headed to the home of a friend's parents, where two huge oak trees had fallen. He sawed the rest of the day to clear the couple's driveway. Every day for the next three weeks, Williams not only delivered the mail through the cleanup from Charley and the onslaught of Frances, but spent hours after work wielding his chain saw wherever he could help—particularly outside the homes of the many retirees along his 18 mile mail route.
Williams spent nearly five hours clearing a 40-ft. oak from atop the home of Ginny Taffer, 79, and husband Gene, 83. "He was my angel," says Ginny. What motivates Williams? He says that when son James, 10 (with wife Gail, 47; he also has daughter Leah, 16), was ill with lymphoma at 6, he made a pledge to help people. Besides, he adds, "I was raised right and taught to do the right thing."
TRAPPED IN A COLLAPSING HOTEL
Melissa Baldwin fought her fears and saved her guests
As the fierce winds of Charley ripped the roof off a wing of the Best Western Waterfront in Punta Gorda, Fla., on Aug. 13, assistant manager Melissa Baldwin phoned her fiancé, Ted Barkenquast, from the front lobby, fearing for her life. "Tell Mom and Dad I love them," she yelled as windows shattered around her. Then the phone went dead. Recalls Barkenquast: "All I could do was think the worst."
But the storm brought out the best in Baldwin, 33, who suffers from epileptic seizures that can be brought on by stress. "I figured if I was going to go down, I'd go down saving lives," she says. Racing upstairs to the fifth floor and working her way down, she evacuated 56 guests and employees to a windowless second-floor hall, even running outside to gather some from an adjacent building. "It sounded like a freight train was going through the building. The wind was screaming, and people were screaming. It really sounded like what you'd think hell sounds like," she recalls. "I honestly thought, 'So this is how I'm going to die.' "
Unable to move an elderly man in room 112, she helped him into a bathtub, cushioning his body with pillows. When one woman resisted, "I said, 'I'm not overreacting. Just trust me,' " says Baldwin. Though the hurricane pounded the hotel so hard that walls collapsed and air-conditioning units were ripped from their moorings, when the winds died down after midnight, Baldwin handed a list of the 56—all breathing and unharmed—to a rescue worker, who marveled, "I can't believe you're all alive."
Says her coworker Lee Phillips: "Melissa was so comforting to the guests. If there were 15 of me, I don't think I could have been as comforting. She didn't crack." Baldwin is just happy everyone scraped through. "I don't know if I'll ever get over it," she says. "But the hurricane helped show me how strong I really am."
Thomas Fields-Meyer. Steve Helling in Punta Gorda and Lori Rozsa in Orlando
Contributors:
Steve Helling,
Lori Rozsa.
Advertisement
Today's Photos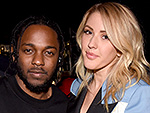 Treat Yourself! 4 Preview Issues
The most buzzed about stars this minute!