People Top 5
LAST UPDATE: Tuesday February 10, 2015 01:10PM EST
PEOPLE Top 5 are the most-viewed stories on the site over the past three days, updated every 60 minutes
Grade Expectations
Patrick Taylor Pays for Poor Kids' College—If They Achieve. More and More States Follow His Formula
But he had. Since that day in 1988 Taylor, now 67 and with a net worth of $1.2 billion, has become a driving force in a new trend for the financing of higher education. Rather than link all public financial assistance to pupils' need, Taylor says it should be pegged to performance in the classroom. Thanks in no small part to his energetic lobbying, programs incorporating that principle to some extent have been added in 20 states, including Louisiana. And Taylor puts his money where his mouth is: He spends about $300,000 a year to finance 75 scholarships and since 1990 has bankrolled more than 500 students. "He's one of our great figures," says former Archbishop of New Orleans Philip M. Hannan. "He's made a tremendous contribution here."
Not everyone sees Taylor in such heroic terms. But it seems to be his blustery personal style and tendency to toot his own horn—his longtime executive assistant Larry J. Scott calls him "part Mother Teresa and part J.R. Ewing"—that rubs people the wrong way rather than the substance of his plan (which in Louisiana requires a 2.5 GPA, the equivalent of a C, for minimum funding). For one thing, needy Louisiana students can still receive federal financial aid. Other states have adopted some form of Taylor's merit-based proviso but added income restrictions. "Folks feel pretty positive about programs like this," says Melanie E. Corrigan, assistant director of the Center for Policy Analysis at the American Council on Education. "We don't want to send unprepared students to college just because they're low-income."
Growing up in Beaumont, Texas, Taylor had his own obstacles to overcome. "My stepdaddy was stingy as hell," he says. "From the time I was 6 years old, if I wanted a pair of shoes I had to earn it." When he was 16, he left home and fended for himself as an apprentice watchmaker and oil field roughneck. After earning an engineering degree from LSU, which was free at the time—Taylor says he maintained a 3.75 GPA—he went on to form his own drilling company. He later created (and became sole owner of) Taylor Energy, an oil-and-gas exploration and drilling firm.
Now Taylor has five helicopters—all painted with blue camouflage motif—which he frequently uses to ferry him to motivational speeches at schools. If that's not enough to dazzle the students, his diamond-studded belt buckle and gold Rolex tend to do the trick. "I want kids to look at me and say, 'If that dumb son-of-a-b——can do it, so can I,'" he explains.
The tycoon and his wife of nearly 40 years, Phyllis, a now retired corporate lawyer, have no children. But the couple, who live in a penthouse in uptown New Orleans, view the students they have helped as surrogate family—and an ever-expanding one at that. Out of that initial group of kids in 1988, Taylor offered to bankroll 183 at a cost of more than $1 million; roughly half of them went on to attend college, with 35 students graduating. In addition, Taylor operates his own scholarship fund and spends another $200,000 annually on the schooling of 49 of his employees' children, who are also required to meet performance goals to get full tuition picked up. "He's pretty much my mentor and my hero," says Spencer Davis, 31, a "Taylor kid" now a project manager for a New Orleans energy company. "He's the guy that gets you going."
Edwin Compass, Taylor's former bodyguard, agrees. A cop attending night school at the time, Compass eventually became the superintendent of police in New Orleans—which he partly credits to Taylor's constantly bugging him to get his degree. "You can't tell him you grew up in the hood and your family doesn't have any money," Compass says.
Taylor now spends more than half his time preaching his message to other states. In November he heads off to Wyoming to encourage legislators there to pass a bill similar to Louisiana's. His goal is to get at least one or two additional states to sign on each year. "What I accomplished, any kid can," Taylor likes to say. "All they need to do, by golly, is just work their tails off like I did."
Bill Hewitt. Wendy Grossman in New Orleans and Alicia Dennis in Austin
Contributors:
Wendy Grossman,
Alicia Dennis.
As a self-made man of means, Louisiana oilman Patrick Taylor knew the drill: Visit school, shake hands, say a few words intended to inspire the students. But one day, facing pupils at a troubled middle school in New Orleans—one where many of the kids had already flunked a grade—he asked who wanted to go to college. "Every hand in the room went up," he recalls. So Taylor made them an offer: He promised to pay the college tuition for students who made solid B's through high school. The next day, his offer was all over the local news. "I didn't think," he says, "I'd done anything real special."
Advertisement
Today's Photos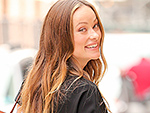 Treat Yourself! 4 Preview Issues
The most buzzed about stars this minute!