People Top 5
LAST UPDATE: Tuesday February 10, 2015 01:10PM EST
PEOPLE Top 5 are the most-viewed stories on the site over the past three days, updated every 60 minutes
Picks and Pans: Tv
Sounds Off Brent Spiner
FOX (Thursdays, 8 p.m. ET)




When I saw last year's premiere of this glossy soap, I questioned how cool, working-class Ryan (Benjamin McKenzie) would form a plausible friendship with rich, geeky Seth (Adam Brody) after Seth's parents invited Ryan to live in the family's fancy home in Newport Beach, Calif. As the second season begins, I worry that the formerly alienated teen from Chino maybe blending in a bit too well.
"You're the bad boy; you're the outsider," Seth has to remind Ryan as they get ready to return to high school in the Nov. 11 episode. "You're supposed to be leading me into temptation, not homeroom." A moment later, Ryan announces his intention to "brood silently."
Dialogue like this is an encouraging sign that the people who make
The O.C.
don't take it much more seriously than I do. Remember the first-season finale back in May, when Ryan and Seth left town and went their separate ways? Rather than reveal too many details of the second-season opener (Nov. 4), let's just say the writers nudge the boys back to Orange County, where Ryan is disappointed to discover that his flame Marissa (
Mischa Barton
) spent the summer dallying with a habitually shirtless young man described by her friend Summer (
Rachel Bilson
) as not only "hot" but "hot-hot." In fairness to Marissa, maybe she needs the sex to relieve chronic tension. When her mother (Melinda Clarke) asks what's bothering her, the willowy beauty throws a screaming fit that's either preposterously overdone or deliberately funny. To enjoy this show fully, go with the latter.
REALITY
Syndicated (check local listings)




Syndicated (check local listings)
HOME




CROCE




Physicians haven't made house calls since Marcus Welby's day, but the life doctors on these new daily syndicated series bring their services directly to your door.
On
Home Delivery
, hosts Sukanya Krishnan, Stephanie Lydecker, John Sencio and Egypt (not the country—a New York City radio personality) hop in their sporty pickups and fan out across the country to make dreams come true and hurts go away.
HD
does some genuinely nice things (like extensive home remodeling for a family that took in three orphaned siblings) when if s not playing domestic feuds for maximum melodrama (weeping, wailing and finally reconciliation). But whatever the story, count on this show to beat it to death with hyped-up editing, superfluous recaps and constant teases about what's coming up.
On
Pat Croce: Moving In
, the "life coach" and ex-owner of the Philadelphia '76ers travels in his big Winnebago to wherever folks need motivation or mediation. The energetic Croce tends to express himself in slogans ("It comes down to a five-letter word: trust!") and the show relies too much on fuzzy hidden-camera footage to document the conflicts he aims to resolve. But he manages to be boundlessly self-confident and unpretentious at the same time.
DRAMA
CBS (Sun., Oct. 31, 9 p.m. ET)




You might assume that the true story of a New Orleans bordello targeted by the FBI would be spicy stuff, but this TV movie could have used more seasoning.
Jeanette (Annabella Sciorra) runs the Canal Street brothel while her mother, Tommie (Ellen Burstyn), serves as receptionist-bookkeeper. Monica (Dominique Swain), Jeanette's daughter, works there in hands-on customer service even though she's uncomfortable with the family business and concerned about the welfare of her own baby girl. When the feds bust the place, the women have to decide whether to save themselves by threatening to expose some of their prominent clients.
Sciorra, Burstyn and Swain give solid performances, and the script sometimes shows an ironic sense of humor. ("Our issues are not typical," Monica points out when the women reluctantly visit a family counselor.) Unfortunately, the film generates little dramatic momentum as the characters air their resentments and hash over their legal troubles, and the writers seem on the fence about whether to deplore prostitution or wink at it.
Witch Hunt
(History Channel, Oct. 31, 8 p.m. ET)
Trick-or-treating is for idle minds. The true history buff will celebrate Halloween by watching this study of the Salem witch trials of 1692.
[Saturday Night Live] Presidential Bash (NBC, Nov. 1, 10 p.m. ET)
An election-eve special features debate parodies from three decades of America's political follies.
[Veronica Mars](UPN, Nov. 2, 9 p.m. ET)
While Veronica probes school election fraud, Logan embarrasses his movie star parents (guest stars Harry Hamlin and Lisa Rinna).
Nanny 911
(FOX, Nov. 3, 9 p.m. ET)
Paging Mary Poppins
A team of English nannies makes kids shape up in this reality series' debut.
Will & Grace
(NBC, Nov. 4,8:30 p.m. ET)
Sex and the City
's Kristin Davis guest-stars as a straight woman with a gay male best friend (Bobby Cannavale). But these two definitely don't mirror Will and Grace.
ON HIS STAR TREK RESUME
I played Data. I played Lore, his brother. I played Noonien Soong, who created Data, and now I am an ancestor of the Soongs. I've basically played all of the Soong family—except the mother, and I lobbied for that, but they wouldn't let me do it.
ON NOT GETTING TYPECAST
Wearing all that makeup was a very lucky thing for me, because I don't ever look exactly like Data, so people don't type me in that role.
ON THE SIGNIFICANCE OF
TREK
I feel it is an essential part of Americana. It's like eating macaroni and cheese. You just feel good knowing it's there—I do anyway!
ON WHAT'S NEXT
I did a very small role in
The Aviator
. I did a scene with
Leonardo DiCaprio
, which was terrific. The only thing that could have made it better was five or six more scenes.
Contributors:
Terry Kelleher,
Cynthia Wang.
DRAMA
Advertisement
Today's Photos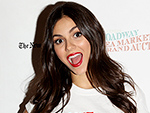 Treat Yourself! 4 Preview Issues
The most buzzed about stars this minute!