People Top 5
LAST UPDATE: Tuesday February 10, 2015 01:10PM EST
PEOPLE Top 5 are the most-viewed stories on the site over the past three days, updated every 60 minutes
Elian: Five Years Later
Once the Center of An International Drama, Elian Gonzalez, Now Almost 11, Is a Star in Cuba—but Is He Really Happy There?
But there are limits to just how normal Elián González's life will ever be. Five years after a pair of sport fishermen plucked the boy from a floating innertube in the waters off Ft. Lauderdale, Fla., he remains the most unwitting of political heroes. At home he is a poster child for Fidel Castro's Cuba, appearing at political rallies featuring the 78-year-old Communist dictator, who has attended the child's birthday parties. Bodyguards have been known to watch over Elián. Some Americans who have visited insist that the boy is content, but his Miami relatives—all anti-Castro exiles—remain anxious. "I know for a fact he is where he doesn't want to be," says Marisleysis González, 26, who has not seen or spoken to her cousin since the Easter weekend of 2000, when armed U.S. federal agents took the boy in a surprise predawn raid at her family's Miami home. "I don't really think he's happy."
It was Nov. 22, 1999, when Elián and his mother, Elizabet, 28, fled Castro's Cuba, setting out from Cárdenas to cross the Florida Straits with 10 other passengers aboard a 16-ft. boat skippered by Elizabet's boyfriend Lazaro Munero Garcia. Two days later the boat sank, killing Elizabet, Garcia and eight others. On Nov. 25 Donato Dalrymple, 44, and his cousin were fishing when they spotted what they thought was a doll floating in a tube and investigated. "I screamed to my cousin, 'He's alive! He's alive!' " recalls Dalrymple. The men turned Elián over to the U.S. Coast Guard. The next day he was released from a hospital to his great uncle Lazaro González, who had been alerted by Cuban relatives and who lived in Miami's Little Havana with his wife, Angela, and daughter Marisleysis. They soon asked the U.S. government to grant the boy asylum, got support from such celebrities as Gloria Estefan and Andy Garcia, and drew relentless media coverage.
So began a seven-month international drama, pitting the intensely anti-Castro Miami relatives against Elián's father—and the Cuban government. US immigration officials, citing the father's rights, denied asylum, and after several failed court appeals, the reluctant family was ordered to give up Elián. When negotiations failed, on the morning of April 22, 2000, with scores of supporters of the Miami family gathered outside, armed federal agents swooped in and grabbed a screaming, terrified Elián from the family's home, spiriting him away to a Maryland safe house to be with his father, stepmother and half-brother. After the U.S. Supreme Court denied the Miami family's appeal, the boy returned in June 2000 to Cuba.
Was that fate the disaster his relatives predicted? Not according to some of the few Americans who have seen Elián since. "You only have to see father and son together to know that's where he belongs," says Albert A. Fox Jr., who as president of the Alliance for Responsible Cuba Policy Foundation (which supports free trade and travel to Cuba) has visited Elián there twice, most recently in March 2003. The Rev. Dr. Joan Brown Campbell, 73, who was involved in negotiations over Elián between the U.S. and Cuban governments, has visited the boy eight times. "He's very funny, smart, cute—little, still," she says, noting that he keeps a picture of his mother by his bed in his room, along with Lego and other toys. "They let him be a real kid.... A lot of people are invested in his well-being down there."
Among them, Castro. With much of his family still living in Cuba at the time, it's unclear whether Juan Miguel, 36, returned with Elián back in 2000 freely or out of fear for their safety. Either way, Juan Miguel's life has changed. Though he still waits tables in the same Italian restaurant as before, he lives in a nicer home and in 2003 he was elected to Cuba's national assembly. He and Elián often have a place of honor at rallies. "Elián is Castro's trophy," says Alina Fernandez, a Miami radio-talk-show host, who claims she is the dictator's daughter and who immigrated to the U.S. via Spain in the 1990s. "And you don't say no to Fidel Castro because he is the law."
Angela González, 51, and her family say they have not seen or heard from Elián since his departure, though they say they have tried unsuccessfully several times to reach him by telephone. They occasionally catch a glimpse of the boy on the news. "Every time I see the child, my eyes water, and I get a knot in my throat," says Angela, herself a Cuban immigrant, who says the case, particularly the raid, left her embittered. "I love this country," she says, "but I lost all faith in the government."
Marisleysis says she lost much more. She says the stress of the conflict caused her years of depression and abdominal problems. She has found some relief in acupuncture and runs a small hair salon she opened in 2002, but none of that has alleviated her heartache over losing Elián. "I am dying to have him in front of me and see what he would do," she says. "In my heart I think he still loves me."
Not everyone who was close to Elián during his U.S. stay regrets his fate. Rescuer Dalrymple, who became a surrogate big brother to Elián during his Miami months, is now father of a 2-year-old daughter. "I can't imagine anyone taking her from me," he says. "I don't think Juan Miguel should have to live without his child."
What Elián himself thinks is anyone's guess. But those who know him are convinced the world will be hearing again from the little boy whose plight caused such a fuss. "He has great gifts," says Campbell. "I think he has something to offer—whether as a doctor or statesman." Lazaro González, too, is sure Elián's side will one day be heard. "When Elián returns to this country," he says, "we'll find out the truth of what happened—and if it was better there for him."
Thomas Field-Meyer. Linda Trischitta in Miami
Contributors:
Linda Trischitta.
Advertisement
Today's Photos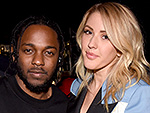 Treat Yourself! 4 Preview Issues
The most buzzed about stars this minute!