People Top 5
LAST UPDATE: Tuesday February 10, 2015 01:10PM EST
PEOPLE Top 5 are the most-viewed stories on the site over the past three days, updated every 60 minutes
Old School
At 73, Tom Wolfe Goes Back to College. The Result? Call It Keg Party of the Vanities
The Right Stuff and The Bonfire of the Vanities and even popularized the phrase "good ol' boy" rarely wears anything but a dazzling tailor-made white suit. But that changed when author Tom Wolfe fell into a deep depression a few months after his 1996 heart-bypass surgery. "It is so hard to get across to anyone who has never been depressed what it's like," Wolfe says. "You feel that you yourself are worthless. I would start dressing in the drabbest clothes. [I thought], 'You don't deserve all these trick clothes. You don't deserve to act charming.' " So what did he wear in his darkest hour? "I have a couple of brown suits that I consider subdued. Of course these clothes were all custom-made. My wife probably didn't even notice."

Now Wolfe, 73, is back to his usual resplendence and his customary place atop bestseller lists with his latest novel, I Am Charlotte Simmons, an alternately hilarious and hair-raising look at a prestigious fictional college where everyone majors in sex and booze. "Isn't that amazing?" says his friend Jann Wenner, the Rolling Stone publisher who has been printing his work for more than 30 years. "I mean, this guy's in his 70s, right? And he's just produced one of the most authentic works about young people ever written. This is what it is like." But don't take Wenner's word for it. Says Dave Fleming, 26, who met Wolfe when Fleming was a frat brother at the University of North Carolina, Chapel Hill—one of more than a dozen campuses Wolfe visited—and chaperoned him around the party scene: "He nailed it pretty good." How does he do it? "There's a lot of mojo in that white suit," Wenner theorizes. "There's something about it that makes you feel good and welcome him in. I mean, how kooky can you get?"

Kooky or not, Wolfe rarely reveals much of himself, but I Am Charlotte Simmons may be his most personal work yet. The title character, a brilliant but poor girl from the mountains of North Carolina who becomes a social outcast at college, spirals into a depression that Wolfe describes as much like his own. "The thing that's so true is the only time she's at peace with herself is when she's riding the bus," he says. "Because there's nothing she can do about her troubles on the bus, there's no one to confront her." When Wolfe battled depression for four months eight years ago, he says, "I was only happy in transit." (Medication helped set him on his feet.) But Wolfe says he also poured some of his other traits into Charlotte. "I shouldn't tell you this about myself, but she's first of all an egotist of a sort you wouldn't necessarily notice," he says. "The big question at the end of the book is, did she really want to have a life of the mind or did she simply want to be a star?" Adds the man who tried out as a pitcher with the then-New York Giants in 1952: "The only thing that saved me from a very poor career as a professional baseball player is the fact that I wasn't good enough."

He passed along both his athletic genes and his writerly ones. Ensconced in Manhattan with his wife, Sheila, 61, a graphic design consultant for Harper's magazine, Wolfe has a son, Tommy, 19, a sophomore member of Trinity College's champion squash team, and a daughter, Alexandra, 24, a reporter for The Wall Street Journal. Neither of them helped with the book, though, except to correct some of his slang. If the drunken campus bedhopping he writes about may alarm parents, Wolfe doesn't worry about his own kids. "Maybe I'm kidding myself," he says, "but I really do trust them 100 percent."

They might think twice before according him the same privilege. While doing his research, Wolfe was once forced to flee a frat party at the University of Michigan at 3 a.m.: "All the lights came on and an officer of the fraternity came rushing through saying, 'Everybody out! They're coming!' I suddenly had a picture of a guy 70 years old running out to escape the law. I never did find out what they were frightened about."

Writing about youth is bound to win Wolfe new fans, although some will be buying the wrong books. At one sorority party, remembers another former UNC student, Frances Hankins, 25, "this boy went up to him and started talking about Look Homeward, Angel, thinking it was Thomas Wolfe"—who did indeed write that classic but died in 1938. More important is Wolfe's ability to inspire. "The thing that I got out of Tom is to look into things and try to find the truth," says Fleming, the former fraternity brother. "That's what gets you excited about life."


Advertisement
Today's Photos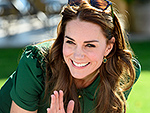 Treat Yourself! 4 Preview Issues
The most buzzed about stars this minute!