People Top 5
LAST UPDATE: Tuesday February 10, 2015 01:10PM EST
PEOPLE Top 5 are the most-viewed stories on the site over the past three days, updated every 60 minutes
The Velvet Hammer
Her Name May Mean "Sweetness," but a Fierce Loyalty and Relentless Work Ethic Landed Condoleezza Rice Her New Job: Secretary of State
That's not about to change. Three days after the party, Rice's boss tapped her to replace Colin Powell as Secretary of State. If confirmed by the Senate—an outcome most analysts expect—she will be the first African-American woman to serve as the country's top diplomat. "In Dr. Rice," said Bush, "the world will see the strength, the grace and the decency of our country." Not to mention the work ethic. Before the week had ended, Rice checked into a Washington hospital for an operation to shrink fibroids, noncancerous tumors in the uterus. Not long after the successful surgery was completed on Nov. 19, she turned to her doctor, James B. Spies, and said she was ready to return to work. "She didn't take time off to celebrate [her nomination]," says Powell, her longtime friend and mentor. "She's preparing herself."
A good idea, considering the hard questions certain to arise during the nomination process. Critics charge that, as National Security Adviser, Rice was uninformed about al-Qaeda before the Sept. 11 attacks and bowed to the views of stronger players at the White House during the buildup to the war in Iraq. "Despite her proximity to the President, she has not succeeded in getting control over the foreign policy machine," says Charles Kupchan, a Clinton administration foreign policy adviser. But Rice's supporters say she has played her role as presidential advisor admirably and that the future results of the administration's war on terror will speak for themselves. "She doesn't think she's perfect," says Anna Perez, Rice's former press secretary. "If there's a tough job in front of her—and there always is—she deals with it, gets it done and moves on."
Soft-spoken in often fractious national security briefings, Rice, who has been called "the velvet hammer," forcefully presents her opinions without raising her voice. "She's so ladylike, some people think they can push her around," says her old boss Brent Scowcroft, the former National Security Adviser to President George H.W. Bush. "You can't." When Rice is angry, says Perez, she doesn't lose her cool. "Her eyes do flash when she's angry," she says. "She gets that steely look."
The Birmingham, Ala.-born only child of the late Rev. John Wesley Rice and his wife, Angelena, a schoolteacher, is also fiercely loyal to the President—and a creature of ramrod discipline. Rice rises on weekdays at 4:45 a.m., works out at her two-bedroom apartment in Washington's Watergate complex (she recently bought the unit upstairs to house guests) and arrives at the West Wing by 6:30 a.m. On Sundays if s often church and rehearsal with a chamber music group she has formed with friends in the capital. "Music is a way for her to relax and maintain sanity," says Gene Washington, a National Football League executive who frequently escorts Rice, a good friend, to dinners and galas. As for a steady man in her life, there is none. "In the past she saw herself being married and being a mom," says a longtime friend. "Now, I think she doesn't see children in the cards."
It is Rice's family that made her who she is today. Named after a musical notation—con dolcezza, or "to play with sweetness"—she was raised by strict parents in segregation-era Birmingham. At 8, she wanted to perform a Supremes impersonation with two other girls in a school talent show; her stern father deemed the act "undignified" and ordered her to tap-dance to a song called "Sweet Sue" instead. In 1963 Rice's friend Denise McNair, then 11, was one of four girls killed when white supremacists bombed Birmingham's 16th Street Baptist Church, and the Reverend Rice joined a shotgun brigade with friends to protect their neighborhood—one reason that Rice supports the right to bear arms today. "My parents never said that because blacks can't do this [or that] means there is something wrong with you," she told a Knight-Ridder reporter in 1990. "They communicated just the opposite. It is absolutely possible for you to do anything you want to do, and pretty soon America is going to wake up to that."
For Rice, that meant ballet, figure skating and piano lessons. She was so successful at everything she tried that her father, a lifelong Republican, nicknamed her Little Star. Entering the University of Denver at the age of 15, Rice dressed down a professor who implied that blacks were intellectually inferior. "I speak French, I play Bach," she told him. "I'm better in your culture than you are." After abandoning dreams of becoming a classical pianist, she signed up for a class taught by Soviet specialist Josef Korbel, the father of future Secretary of State Madeleine Albright. "It was love at first sight with Russia," she has said. Rice went on to earn a Ph.D. and later became provost of Stanford, the chief academic officer at the elite California university.
In 1998 Rice bonded with then Texas governor Bush at a Stanford gathering. They sealed their friendship when she was invited to visit the Bush compound in Kennebunkport, and the pair spent hours working out together. Rice tutored W. in foreign policy during his 2000 presidential run, but a week after he named her National Security Adviser, she was devastated when her father, then 81, died of heart disease (her mother died in 1985 of breast cancer). "She really wanted in her heart to be with him [during his last days]," says her friend Randy Bean, a documentary filmmaker. "She was looking into Web cams so they could keep in touch."
Since then, Rice has become closer than ever to the First Family. A frequent guest at the Bush ranch in Crawford, she has been known to accompany the President on hikes in the searing heat—although she has so far refused to join him in his hobby of clearing brush. "Southern ladies don't do cedar," she has said. The strength of her relationship with Bush gives her a position that is perhaps unique in Washington. "She has got the great personal friendship of the President, so nobody wants to cross her," says Leslie Gelb, president emeritus of the Council on Foreign Relations. Adds former Secretary of State Henry Kissinger: "Lack of strength is not her problem." Yet as Rice approached the podium to accept her new job at the White House, friends noticed something else they had never seen in public: tears in her eyes. "She feels very proud to serve this President," says Mary Kate Bush, a childhood friend from Birmingham. "That is clear."
J.D. Heyman. Linda Kramer and Macon Morehouse in Washington, D.C.
Contributors:
Linda Kramer,
Macon Morehouse.
Condoleezza Rice is a woman of many talents. She speaks fluent Russian, she can play Brahms on her grand piano and is equally adept at cooking a holiday turkey and analyzing the football action on TV. But at her surprise 50th-birthday party Nov. 13, friends of one of George W. Bush's closest aides saw a talent few knew she possessed. Radiant in a scarlet Oscar de la Renta gown, Rice could be seen on the dance floor getting jiggy to the Commodores' "Brick House." "She looked stunning," says pal Sheila Stainback, a guest at the lavish bash at the British Embassy in Washington, D.C. Says another guest: "The night was all about Condi."
Advertisement
Today's Photos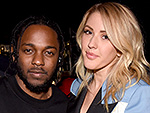 Treat Yourself! 4 Preview Issues
The most buzzed about stars this minute!