People Top 5
LAST UPDATE: Tuesday February 10, 2015 01:10PM EST
PEOPLE Top 5 are the most-viewed stories on the site over the past three days, updated every 60 minutes
United in Loss
Best Friends Make a Chilling Discovery: Their Daughters May Have Had the Same Killer
Ever since, there had been nothing to connect the crimes except the shared grief of the two old friends. But on Oct. 23, police in Los Angeles made the stunning announcement that they had evidence that White's and Johnson's daughters had been murdered by the same man. The suspect, Chester Dewayne Turner, 38, was also implicated in the killing of 10 other women, making him one of the most prolific serial killers in the city's history. When Johnson and White had their first conversation sharing the news, all White, a former postal worker, could blurt out was a disbelieving, "The same guy?" Says LAPD Det. Cliff Shepard, who helped crack the case: "It's bizarre. The two victims running into Chester—you would probably have a better chance of a meteor hitting you on the head."
Until recently, police had no inkling that they might be dealing with a serial killer. Almost all of Turner's 12 alleged victims were murdered along a 30-block stretch of Figueroa St., but over a period of 11 years, between 1987 and 1998. What's more, that section of Figueroa is a gritty strip rife with prostitutes and drug addicts, where violent crime has long been endemic.
White's daughter Annette, a mother of two young children, was out visiting friends on the evening of Oct. 29, 1987, when she was attacked and killed. "She was everybody's friend," says her mother. "Annette never met a stranger." Of all White's friends, Johnson seemed to take Annette's death the hardest. "It was like a piece of me was gone too," says Johnson. "She was a sweet person."
White, whose husband had died in 1982, took on the task of raising her daughter's two children, with Johnson's moral support. "We always would embrace each other with a kind of gladness," says White, But six years later it was Johnson who found herself in need of support. Her daughter Andrea, five months pregnant and the mother of two, was running an errand on the evening of April 1, 1993, and early the next morning her body was found, raped and strangled, behind a vacant building. When Johnson was told the news at work, she collapsed. "I screamed so loud that the whole building came to see what was wrong," she says. "I was going to drive home, but when I tried to walk out of my cubicle at the M.T.A., I fainted."
In both cases police said they had no clues. But in that same year, authorities did manage to arrest a janitor named David Jones in the killing of three other women whose bodies had been found strangled in the Figueroa area. The evidence against Jones was fairly slim. Body fluids recovered from the victims suggested a killer with a different blood type. But Jones, a convicted rapist with the mental capacity of a 5-year-old, confessed. "He talked himself into it," says Detective Shepard. "He gave up a lot of information. He made some admissions about knowing the victims and choking them." Ultimately Jones was convicted and sentenced to life for the murders.
At the time, Johnson and White had no reason to believe that Jones had played a role in the murder of either of their daughters. And both were busy with the difficult job of raising their grandchildren. "We had to become mothers all over again," says Johnson. "But we had issues that most mothers don't, because these kids had a scar, a deep wound that will never heal." White agrees. "I didn't have much time to be brooding and this and that over it, even though it hurt my heart so badly," she says. "I had to go to work and take care of these children."
Meanwhile, the police were hard at work as well. In 2001 the LAPD formed the Cold Case Homicide Unit to reexamine some of the 9,000 unsolved murders dating back to 1960, mainly using the latest DNA techniques. Two of the original officers assigned to the unit were Detective Shepard and his partner, Det. Jose Ramirez. For three years Shepard had been thinking about one of his own unsolved cases, that of Paula Vance, who had been found murdered in 1998 in downtown Los Angeles. When he and Ramirez submitted DNA samples for testing from Vance and another 1996 murder victim, the results from both pointed to Chester Turner, a former pizza delivery man. Turner, who had a history of only petty crimes, had been convicted in September 2002 of rape, which finally put his profile into a DNA database. The officers realized that they might have more than just isolated killings on their hands. "The adrenaline starts flowing," says Ramirez. "Now you have this one guy linked to two murders where the victims were strangled that occurred at different time periods."
Given the fact that Turner had once lived and worked in the Figueroa area, the detectives decided to concentrate their investigation there. As likely possibilities started to pop up, the DNA evidence was dug out of storage and sent along to the laboratory to be compared with Turner's profile. "We'd call our lab and say, 'Would you take a look at this?' " recalls Shepard. "Amonth or so later we'd get an answer: 'Yeah, it's
him.' " In all, over the past two years they have managed to link Turner to 12 killings (so far he has been charged in 10 of the cases). Among the victims were Annette Ernest and Andrea Tripplett. The investigators still don't have a fix on how Turner allegedly chose his prey, who ranged in age from early 20s to late 40s. Says Ramirez: "They were just victims of opportunity." The detectives visited the hulking 6'3", 250-lb., soft-spoken Turner in prison and came away as puzzled as they were before over his motives. "You don't run across these people everyday," says Shepard. "We don't know what sets him off—we may never know."
In the process, the detectives uncovered evidence that appeared to finger Turner for the crimes for which Jones had been convicted. In March, Jones was released from prison after serving 11 years. "He doesn't even understand why he's not in prison," says his attorney Gigi Gordon. "We're talking about a dim 5-year-old." Meanwhile, the police, who were in the process of notifying the families of the dead women, had no way of knowing about the connection between White and Johnson. Indeed, the link came to the two mothers' attention almost by accident. On Oct. 22, Johnson got a call she had never thought she would receive: The cops had found the man who had killed Andrea. "I was ecstatic," says Johnson. "I thought they were calling a press conference because they had solved an 11-year-old murder. Serial killer never came to my mind."
The next day Johnson's brother-in-law saw in the newspaper that Turner was accused of killing a slew of women. He started reading off the names. When she heard him say "Annette," she froze, remembering that was White's daughter's name. She immediately phoned White, whom police had not yet contacted. Johnson said to her, "Sit down, Millie." In the days afterward the two friends spent hours going over the what-ifs and the what-could-have-beens. "This has strengthened what we share," says Johnson, "We already had this bond, because we had the same scar in our heart."
By Bill Hewitt. Oliver Jones and Lyndon Stambler in Los Angeles
Contributors:
Oliver Jones,
Lyndon Stambler.
Mildred White and Jerri Johnson had been best friends for years. Living just a few miles from each other in Los Angeles, they both loved bowling and shared a passion for clothing and shopping. "We always had a sister-sister relationship," says Johnson. "We had that closeness." Then a seemingly singular tragedy 17 years ago—White's daughter Annette Ernest, 26, was raped and strangled to death near her L.A. neighborhood—drew the two women more tightly together. The unsolved murder was a shattering event. But six years later the unimaginable happened: Johnson's daughter Andrea Tripplett, 29, was killed in the same way, also in L.A. Suddenly the bond between the mothers grew deeper still. "Millie was there with me," says Johnson, 64, a retired accountant. "It's easier to be with somebody who knows what you're going through."
Advertisement
Today's Photos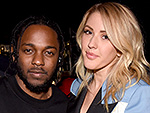 Treat Yourself! 4 Preview Issues
The most buzzed about stars this minute!