People Top 5
LAST UPDATE: Tuesday February 10, 2015 01:10PM EST
PEOPLE Top 5 are the most-viewed stories on the site over the past three days, updated every 60 minutes
DRAMA




"Even among the special, you're special," a fellow psychic assures main character Allison DuBois (Patricia Arquette) in the Jan. 3 premiere of this series about paranormal crime-fighting. Come now,
Medium
isn't all that extraordinary. A few years back, NBC tried and canceled a show called
The Others
that did a better job with the "I see dead people" theme.
Nonetheless,
Medium
's opener will hook you once Allison (based on a real person) finds her true calling. Unfulfilled as a law student and an intern in the Phoenix prosecutor's office, she sees the deceased in dreams and visions but hasn't convinced her superiors that her powers can be useful in solving cases. Allison's husband (Jake Weber) suggests she offer help to law-enforcement agencies around the country, and she winds up working with a Texas Ranger captain (Arliss Howard) in investigating the disappearance and presumed murder of a young boy. Howard gives a terrific performance as he takes his character from eye-rolling skepticism to sputtering amazement to growing respect for Allison's psychic input. Unfortunately, Howard is not a regular, and the Texas case only establishes Allison's bona fides. By the end of the pilot she's back in Phoenix as a consultant to the colorless district attorney (Miguel Sandoval).
Though Allison is potentially worth watching as both a medium and a mother of three, someone needs to conjure up a stronger supporting cast if this show is to hold our interest.
NBC (Tuesdays, 9:30 p.m. ET)
COMEDY




Nate (Josh Cooke) is a neurotic genius who lives like a pack rat and deliberately wastes his potential by working in a record store. Marni (Jennifer Finnigan) is so giddily outgoing that she tells sordid family secrets just to hear herself talk.
They're so weird they've got to fall for each other. That's the premise of this sitcom, which revels in eccentricity but infrequently makes it funny. Everyone tries so hard to be offbeat in the Jan. 4 premiere that the show grows monotonous.
Nate could have lifted his occupation from the film
High Fidelity
, and the hostility between him and Marni's disabled friend Todd (Ron Reaco Lee) seems like something out of
Curb Your Enthusiasm
. But one element of
Committed
was new to me: the "dying clown" (deadpan Tom Poston) living in the closet of Marni's New York apartment under the terms of her sublease. "He's a clown, he's dying—it's not that interesting a story," Marni says to Nate. Sadly, she's right.
All My Children
(ABC, Jan. 5,1 p.m. ET) Carol Burnett helps celebrate the soap's 35th anniversary by reprising her role as Verla Grubbs.
SPORTS ILLUSTRATED
Swimsuit Model Search
(NBC, Jan. 5, 8 p.m. ET) A new reality series puts a dozen lovelies in competition for the chance to grace the magazine's annual babes-in-bikinis issue.
The Road to Stardom with Missy Elliot
(UPN, Jan. 5. 8 p.m. ET) In another premiering reality show, 13 hopefuls go on tour with the hip-hop star and vie for a record deal plus a $100,000 prize.
Alias
(ABC, Jan. 5,9 p.m. ET) Sexy spy Sydney (
Jennifer Garner
) learns an awful truth about her father in the two-hour season premiere.
Wickedly Perfect
(CBS, Jan. 6, 8 p.m. ET) Joan Lunden hosts a new reality series in which 12 contestants battle to establish who's best at the domestic arts.
WHERE ARE THEY NOW? The cast of
Dynasty
On Jan. 2, ABC will air
Dynasty: The Making of a Guilty Pleasure
, a TV movie about the classic '80s soap. How has the original Carrington clan fared since the drama last aired in 1989? Everyone knows
Heather Locklear
went on to bigger and better things—her recently canceled NBC series
LAX
notwithstanding. Here's what some of her former costars have been up to:
Linda Evans, 62 (Krystle) Working on a book about women's health and wellness issues; also developing a sitcom. Single ever since splitting with singer Yanni in '98.
John Forsythe, 86 (Blake) Reprised his role as the heard-but-never-seen Charlie in the
Charlie's Angels
films. Lives with wife Nicole on their L.A.-area ranch.
Joan Collins, 71 (Alexis) Splits her time between Manhattan, France and London with her husband, Percy Gibson, 39. Her fifth novel is due in March.
Pamela Sue Martin, 51 (Fallon, 1981-84) Directs and acts in a theater company that she founded in Idaho, where she lives with her teenage son.
John James, 48 (Jeff) Appeared on
As the World Turns
in '03. Spends most of his time on his 200+-acre farm upstate New York.
Catherine Oxenberg, 43 (Amanda) The Yugoslavian princess and husband Casper Van Dien will star in Lifetime's reality show
I Married a Princess
.
Emma Samms, 44 (Fallon, 1985-89) Lives with her two kids in her native England. Will next be seen in the '05 film
The Painter
, also starring Wesley Snipes.
Al Corley, 49 (Steven) Shifted his focus from acting to producing the recent TNT film
Noel
. He also directed an upcoming romantic drama starring John Corbett.
Contributors:
Terry Kelleher.
NBC (Mondays, 10 p.m. ET)
Advertisement
Today's Photos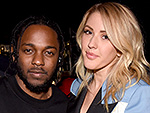 Treat Yourself! 4 Preview Issues
The most buzzed about stars this minute!