People Top 5
LAST UPDATE: Tuesday February 10, 2015 01:10PM EST
PEOPLE Top 5 are the most-viewed stories on the site over the past three days, updated every 60 minutes
The Enforcer
A Hero to Fans, a Horror to Critics, Eliot Spitzer Takes Aim at His Biggest Target—Becoming New York's Governor
Playing by the rules, and teaching that lesson to some of the most powerful CEOs in the country, is what has made Spitzer famous. His probes of the investment and mutual-fund industries—not to mention his current investigation, which rocked big insurance companies—have exacted billions of dollars in settlements and fines. In the process the lantern-jawed 45-year-old muckraker has gained an increasingly high profile; last month he announced his campaign for New York governor in 2006. "Eliot Ness put a few bad guys away—Eliot Spitzer is changing industry practices, which is going to have a profound and long-lasting effect," says financial commentator James Cramer, a friend since their days together at Harvard Law. Yet Spitzer has also come under attack for hurting the small investor, driving down stock prices and shredding the 401(k)s of many innocent employees of the companies he investigates. "He's wreaking enormous havoc on Wall Street," says Jim McCarthy, a spokesman for former New York Stock Exchange member Ken Langone, one of Spitzer's targets in a recent probe. "He's smearing the good names and reputations of respected business leaders—and costing investors millions—to forward his own political ambitions."
At first glance Spitzer seems an unlikely champion of the little guy. He was raised in affluent Riverdale, N.Y., the youngest of three children of a self-made multimillionaire real estate developer. He attended the exclusive Horace Mann prep school before going on to Princeton. "Sure I was Ivy League, but I wasn't raised with what many people consider an Ivy League attitude," he says. Instead Spitzer's father, Bernard, now 80, the child of Austrian Jewish immigrants, "never let us forget how blessed we were and that we had an obligation to help those who were less fortunate," Spitzer says. Each night at dinner, all three children came prepared to discuss an important issue of the day. "I was always expected not just to know what was going on in the world," he says, "but to care about it."
Spitzer's debating skills would later help in wooing his wife-to-be, Silda Wall. Though both were members of the same class at Harvard Law, they had never met until their third year—at a Vermont ski lodge. "We began this very interesting conversation about international law and all kinds of esoteric things that only Harvard Law students would possibly find interesting," says Silda, 45. The two married in 1987; Silda, who started out in corporate law, now runs a children's foundation.
Spitzer first grabbed headlines in the early '90s. As a hard-charging assistant district attorney in Manhattan, he helped break the Mafia's stranglehold on the city's garment-district trucking industry. In 1998 he was elected New York State attorney general. Four years later he won a $100 million settlement from the investment firm of Merrill Lynch for giving clients flawed buy recommendations, the first of his ambitious—and controversial—investigations (see box). "When you try to correct for the corrosive effects of the cartel-like behavior we've found, there's pain attached," Spitzer allows. "But in the end it's the small investor, the average hardworking Americans we're fighting to protect."
Casting his eye on New Yorkers, Spitzer—whose day begins at 5 every morning when he leaves the family's four-bedroom Fifth Avenue apartment for a two-mile jog around the Central Park Reservoir—thinks there's a lot that he could do to help the state, which he sees as plagued by chronic mismanagement. He's been inspired, he says, by the example of his hero, Teddy Roosevelt, who fought corruption in the NYPD and then became a trust-busting governor of New York State. And, like Roosevelt, would he ever consider a run at the Presidency?
"No, no, no. Never, never, no," Spitzer says emphatically. But he's quickly rebuked by his wife. "Oh, Eliot," Silda says. "At least say, 'I can't ever imagine running for President....'"
"Okay, babe, I can't imagine ever running for President," Spitzer says, laughing. "You see that? It helps to have a Harvard-trained lawyer as a wife."
Pam Lambert. Steve Erwin in New York City
Contributors:
Steve Erwin.
On this rainy Sunday morning in the mountains, New York State Attorney General Eliot Spitzer, the so-called Sheriff of Wall Street, sits in front of a crackling fire playing NASCAR Monopoly with his wife and three daughters. Elyssa, 15, rolls six but moves seven spaces—and is promptly busted by Dad. Laughter rocks the family's rented cabin in upstate New York. "Let's not have any cheating," says Spitzer. "I think you're learning a bad lesson about how you play by the rules of business."
Advertisement
Today's Photos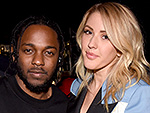 Treat Yourself! 4 Preview Issues
The most buzzed about stars this minute!