People Top 5
LAST UPDATE: Tuesday February 10, 2015 01:10PM EST
PEOPLE Top 5 are the most-viewed stories on the site over the past three days, updated every 60 minutes
She Sees Dead People
Allison Dubois Says Her Visions Have Helped Solve Crimes. Now They Have Inspired the Hit TV Show Medium
DuBois gets that a lot, and she's okay with it. A professional medium who claims she can talk to the dead, read people's thoughts and foresee events, the Phoenix-based mother of three says she has helped several law enforcement agencies find bodies, uncover evidence and solve crimes. Her work with police forms the basis for the new series
Medium
, which stars Patricia Arquette as DuBois and has been a surprise hit for NBC. A surprise, that is, to most people. "Someone asked her about the show, and she said, 'Oh, it's going to be a phenomenon,'" says Arquette, who spent time with DuBois—a consultant on the show—and came away impressed. "She looks at these [missing] kids as her kids," says Arquette. "She feels a lot of responsibility."
However DuBois comes by her information—the Great Beyond or Google—she has won over her share of skeptics. "Her readings had a clarity and depth that was very compelling," says actor Kelsey Grammer, who noticed DuBois on a reality show featuring psychics and signed on to executive produce the new series. Not quite anyone's idea of a medium—she's a fiery redhead who packs a gun and met her husband in a bar—she says she has assisted in dozens of missing persons and murder cases since working with the Texas Rangers—her first case—in 2000. "Initially I had my doubts," says a member of a prosecution team that works with DuBois in Arizona. "But I went from a nonbeliever to a true believer. She might help us think of talking to new witnesses or going to certain locations. It helps us look for evidence we could use in court. I have no doubt she has this talent."
Yet neither DuBois nor police will share details of the cases, for fear of endangering investigations or prompting appeals. The Texas Rangers declined to even confirm they worked with DuBois. The use of mediums in criminal cases, says DuBois, is far from an accepted practice—and, many would add, rightly so. "Anybody can talk to the dead, but there's not a shred of evidence that the dead talk back," says Dr. Michael Shermer, publisher of
Skeptic
magazine. "It's impossible." Others have, as it were, seen the light. "I was taught that you had to be stupid to believe in this phenomenon," says Dr. Gary Schwartz, a former Yale psychologist who has studied mediums for several years, and who in 2001 began testing DuBois by gauging her accuracy in readings. "From our first meeting she was remarkable. She performs among the best of the best, including John Edward."
For years DuBois downplayed her abilities. The only child of Mike Gomez, a professional ballroom dancer, and Tiena, a homemaker (they divorced when she was 6 months old), she sensed she was different after seeing her deceased great-grandfather but to fit in decided to ignore her visions and premonitions. She left home at 16 and, determined to become a lawyer, took odd jobs to put herself through college. While working as an intern in the homicide bureau of the Phoenix District Attorney's office in 2000, she got flashes of information about crimes that crossed her desk. DuBois faxed her insights to law enforcement agencies, hoping she was wrong. "I wanted people to say, 'You are so far off the mark,'" she says. "Then I could go to law school with a clear conscience."
Instead the Texas Rangers summoned her to help with the case of a missing girl. "I profiled the person that killed her and described the accomplices," says DuBois, who did not locate the body but predicted it would be found. "I told them they would find her remains within five years. They were found 4 years and 10 months later." Today she sifts through a backlog of around 50 missing persons cases—the files are sent by police and families all across the country—to provide suspect profiles and clues. She also consults with local deputy county attorneys and evaluates prospective jurors as an independent jury consultant. Since
Medium
first aired this month, "I've gotten e-mails from priests and clergy who see dead people," she says. "They say, Thank you for making us feel this is okay.'"
At her one-story, three-bedroom Spanish colonial home in Phoenix, DuBois "is a total mom," says her husband, Joe, an aerospace engineer she married in 1993. "She fixes breakfast, takes the kids to practice and kisses their boo-boos." Their daughters, ages 5, 7 and 10, all inherited their mother's gift, says DuBois. With their middle child, "we can't hide food or toys; she finds them," she says. Still, "this is not the path you'd pick for your child, because there's a lot of criticism that comes with what I do."
Dealing with skeptics, it turns out, is easier than dealing with dead people—all you do is ignore them. "There are some people who will never believe me, and I don't care," says DuBois. "Because in the end, they will all die, and then they'll find out the truth."
Alex Tresniowski. Natasha Stoynoff in Phoenix and Rebecca Paley in New York City
Contributors:
Natasha Stoynoff,
Rebecca Paley.
You're 6 years old and your dead great-grandfather appears in your bedroom—what do you do? Scream your lungs out sounds about right, but that's not how Allison DuBois reacted when, as she remembers it, her great-grandfather materialized at her bedside a few hours after his funeral. "He said, 'Tell your mom I'm here and I'm not in pain and I'm okay,'" says DuBois, now 33. "I thought maybe he had been sleeping in the casket earlier." And when she relayed the message to her mother? "She kind of closed the door on me," says DuBois. "She always thought something was wrong with me."
Advertisement
Today's Photos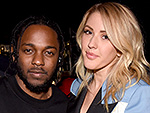 Treat Yourself! 4 Preview Issues
The most buzzed about stars this minute!