People Top 5
LAST UPDATE: Tuesday February 10, 2015 01:10PM EST
PEOPLE Top 5 are the most-viewed stories on the site over the past three days, updated every 60 minutes
Did They Starve Their Kids?
Police Say John and Linda Dollar Put Five of Their Adopted Children Through Hell
The horror of what happened to them is, sadly, all too real. On Feb. 4, after a multistate manhunt, Utah police arrested real estate appraiser John Dollar, 58, and his wife, Linda, 51, on charges they abused and tortured five of their seven adopted children for several years. Florida police say the children, ages 12 to 17, spoke of receiving electric shocks, having their feet hit with hammers, being bound with chains and having their toenails pulled out with pliers. Five of the children were allegedly forced to sleep in a 6 ft.-by-7 ft. closet. The Dollars also kept them out of school and—in a scenario reminiscent of the 2003 Raymond Jackson family scandal (see box)-they were badly malnourished. The Dollars' twin 14-year-old sons weighed 36 and 38 lbs.—about the weight of a 7-year-old. "The children said they believed they deserved this abuse, that they were being punished" for lying and stealing food, says Rhonda Evan, spokeswoman for Florida's Citrus County sheriff's office. "It's not every day we work a case where children are punished for being hungry."
Much about the case remains baffling. For some reason the Dollars spared two of their children, a 17-year-old girl and a 14-year-old boy, who seemed healthy and well-fed. Spiffy dressers who struck neighbors as wealthy—they drove a gold Lexus SUV and a customized motor home—the Dollars came across as outgoing, devoutly religious and strict but loving parents. "I would have said they were sweet, wholesome people who loved their children," says Storms. "I don't think they ever let anybody close enough to see their real lives." The biggest clue something was amiss—the children's striking gauntness—failed to raise red flags because people who did see the children assumed they were younger than they were. Cindy Garris, who bought a house from the Dollars in Valrico, Fla., last summer, remembers seeing five of the children sitting together on the sofa. "They didn't let out a peep, they just sat there," she says. "They were very shy and very small. I figured they were may be 5, 6 years old. I had no idea they were 14 or 15."
The disturbing phenomenon of parents starving their children "is pretty rare," says Yale University School of Medicine psychologist Joan Kaufman, who cites five such cases in the last two years. "In some of them [the abuse] may relate to the parents' own history of early abuse or neglect." On documents the Dollars submitted to Florida's Department of Children and Families to qualify for a foster-care license in 1995, Linda, who married John in 1986, said she was physically abused as a child and by her first husband. Still, the department found the Dollars, both of whom had been twice divorced, to be exemplary parents and eventually approved their last three adoptions. The reason they took on so many children, John Dollar explained on the 1995 application, was to see their "attitudes change from fear, neglect and apprehension to one of being accepted, loved and needed."
Over the next few years, the Dollars bought and sold several homes in Tennessee and Florida, picking places with plenty of privacy and rushing buyers through closings. For two years the Dollars ran a Christian school out of their home in Strawberry Plains, Tenn., though they kept their own children away from the students. "She told me it was because they were gifted and she was teaching them separately," says Paula Spradlin, whose then 6-year-old son was in the school in 1999.
Last summer the Dollars settled in a one-story, three-bedroom home in Beverly Hills, Fla., 70 miles north of Tampa. Around 4 a.m. on Jan. 21, Linda Dollar called for an ambulance for her 16-year-old son, who she said had fallen and was bleeding from the ear. Doctors at Seven Rivers Regional Medical Center—alarmed that he weighed only 59 lbs. and had marks around his neck—alerted the sheriff's office, which dispatched a deputy to search the Dollars' home. By Jan. 27 all seven children had been removed from the house. "John called me crying and said they took his kids because they were underweight," says Gordon Lennon, a property appraiser who shared an office with Dollar 15 years ago. "He said one of his kids just doesn't want to eat, and there's nothing he could do about it." When the Dollars missed an emergency custody hearing on Jan. 31, police issued a warrant for their arrest and put a track on their cell phone. Utah police pulled their Lexus over on a rural highway.
The Dollar children have been placed in foster homes and are already gaining weight. The extent of the physical and mental damage they suffered, though, will take some time to determine. Meanwhile their parents remain in police custody as Florida officials investigate a crime few can even fathom. "There are going to be lots of questions," says Rhonda Evan of the sheriff's office. "But the why of this—why did this happen? why did they do it?—may never be known."
Alex Tresniowski. Jeff Truesdell in Inverness, Fla., Lori Rozsa in Miami, Eileen Finan in Strawberry Plains, Mary Green and Liza Hamm in New York City and Lorna Grisby in Chicago
Contributors:
Jeff Truesdell,
Lori Rozsa,
Eileen Finan,
Mary Green,
Liza Hamm,
Lorna Grisby.
No toys or candy wrappers, no sneakers lying around, no milk cartons carelessly left open. Most visitors to the Florida home of John and Linda Dollar never saw any signs that seven children lived there, much less any glimpse of the children. "I kept thinking, for somebody with seven kids, where are they?" says Michael Storms, a Realtor who did business with the Dollars and considered them friends. "As many times as I was in their house, I never saw any children. It's as if these kids were ghosts."
Advertisement
Today's Photos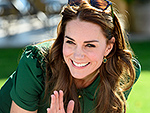 Treat Yourself! 4 Preview Issues
The most buzzed about stars this minute!