People Top 5
LAST UPDATE: Tuesday February 10, 2015 01:10PM EST
PEOPLE Top 5 are the most-viewed stories on the site over the past three days, updated every 60 minutes
Fleecing the Flock
Posing as Believers, Con Artists Are Stealing Millions from the Faithful
What church members didn't know was that Cooper had been convicted of fraud in Alabama and two other states and that instead of helping fund a new church, he and his accomplices helped themselves to about $2.5 million of the congregation's and other people's money—splurging on Corvettes, vacations and a $3,000 bottle of wine. Tipped off by a suspicious church member, authorities busted Cooper in 2001, and he and eight others were eventually convicted on counts ranging from theft to securities fraud. Now the Evanses are suing their church and Dopson for failing to protect them. "You put your trust in someone, and it's shot down," says Kim, whose family is struggling since losing their nest egg. "It's a hard thing to come to terms with."
He's not alone. Across the country, con artists posing as members of the flock—or even clergy—are ripping off churchgoers with scams that often wipe out investors' life savings. According to the North American Securities Administrators Association, the amount of money taken in such cons has risen from $450 million in 1989 to $2 billion in 2001. "More money is stolen in the name of God than in any other cause," says Denise Voigt Crawford, the securities commissioner in Texas, where a businessman named Greg Setser is scheduled to go on trial this summer for allegedly bilking churchgoers of $160 million. In Connecticut, John Eseppi, 39, a former stockbroker and minister's son, was sentenced to prison in November for first-degree larceny for participating in a pyramid scheme that fleeced members of a Torrington church of about $1 million—using the money, officials say, on such luxuries as marina fees (more than $26,000) and restaurant meals (more than $41,000). But nothing has topped the scam pulled by Gerald Payne, a minister who attracted thousands of investors in a pyramid scheme backed by his Tampa, Fla.-based Greater Ministries International Church, by claiming God would double their money in 17 months. Netting an estimated $500 million before his arrest in 2001, he got 27 years in prison. "In my heart, I still want to believe that money was used for church things," says a 64-year-old retired York, Pa., factory worker who, prosecutors say, lost some $46,000.
Other victims of such cons—often poor and elderly—are too ashamed to come forward and admit they've lost their money. But even the affluent can be marks. In 2003 physician David de Lemos, 38, and his wife, Helen, 37, were won over when a friend told them about Greg Setser's IPIC International, Inc., which presented itself as a firm promising returns as high as 50 percent in just six months, with some proceeds going to Christian charities. "What we thought was different was that it was church-based," says Helen, a homemaker. "We thought, 'Let's give this person the benefit of the doubt.'" Investing $25,000, their monthly statements showed returns of more than 40 percent after three months, so they kicked in more money. "We started driving around and looking at big houses," says David.
Before they could buy, those dreams came crashing down. Federal agents arrested Setser in November 2003 on charges of fraud and money laundering. (Setser's lawyer says his client maintains his innocence "and believes he will be exonerated.") The de Lemoses lost nearly all of their investment to Setser, who allegedly used the stolen funds to open lavish offices in Hong Kong and Greece, buy a $2.3 million yacht, a helicopter and promote his daughter's singing career. "What's so sad is not only do they lose their money," Texas securities commissioner Crawford says of the victims. "They lose their faith in their fellow man."
Case in point: The Evans family and fellow members at Daystar, which was a prosperous congregation of 600 members when Mark Cooper showed up in Prattville, a Montgomery suburb. A smooth-tongued salesman who joined the church, he (and his new wife, April Sunday Cooper, a former exotic dancer) appealed to church members with a PowerPoint presentation promising 11 percent interest—or 16 percent for families investing $50,000. "The deal was complicated, but it wasn't unbelievable," says Rebecca Whittington, a secretary who with husband Donald, a construction manager, turned over $50,000, most of their savings. "We were prophesied to how the church would really grow and more people would come in if we gave money," says Lera Evans. And every Sunday, church leaders urged members to join in the drive—or risk divine disapproval. Dopson "said the favor of God was on this project," says Whittington, who had few qualms about the scheme until Dopson called an August 2001 meeting to announce that the church had been had. Then, she says, "our mouths just dropped."
Dopson, the preacher, admits he endorsed Cooper's plans but says he was a victim too. "They had detailed architectural drawings, even a little model of what the new church would look like," says the minister. "It was very convincing." Then it fell on Dopson to announce from the pulpit that all the money—$500,000 in members' investments and $1.8 million in church funds—was gone. "It ripped us apart," he says.
The scandal forced Daystar to close. While 140 members followed Dopson to a new church, families like the Whittingtons and Evanses are seeking compensation from the minister and elders for allegedly failing to check out the investments they tirelessly pitched. Lera Evans, who saw her children's college fund disappear, says the suit isn't about religion as much as about people. "I didn't lose my faith in God, but I have been leery of those who come in sheep's clothing," she says. "Inwardly, they're wolves."
By Thomas Fields-Meyer. Lori Rozsa in Prattville, Gabrielle Cosgriff in Houston and Tom Duffy in Torrington
Contributors:
Lori Rozsa,
Gabrielle Cosgriff,
Tom Duffy.
Four years ago, Kim and Lera Evans were thrilled when their pastor, Gary Dopson, began to tout an investment plan hatched by Mark Steven Cooper, a new member of their congregation at the Daystar Assembly of God church in Prattville, Ala. If members gave him enough cash to invest in real estate and bonds, Cooper told them, he could not only raise funds to build a new church—complete with Olympic-size pool and a fancy restaurant—but bless everyone with handsome returns. "It was an investment plan that was over my head," admits Kim, 47, a middle school gym teacher and father of four. But Cooper had Dopson's firm endorsement, so the couple kicked in $25,000, which was most of their savings. "We were led to believe," says Lera, a homemaker, "this is what the Lord wanted."
Advertisement
Today's Photos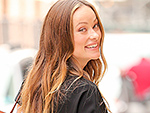 Treat Yourself! 4 Preview Issues
The most buzzed about stars this minute!