People Top 5
LAST UPDATE: Tuesday February 10, 2015 01:10PM EST
PEOPLE Top 5 are the most-viewed stories on the site over the past three days, updated every 60 minutes
Seven Hours of Terror
Ashley Smith Was Unpacking—Literally—for a New Start When Alleged Killer Brian Nichols Took Her Hostage. Faith, Patience—and a Determination to See Her Daughter Again—Saved Her Life, and Possibly Others
Paige may be too young to comprehend the extraordinary courage of her mother, Ashley Smith, but in everyone's life, it seems, there are a few moments of truth, a crossroads where character is revealed. And for Smith that time and place was the seven hours early Saturday morning that she was held hostage in her suburban Atlanta apartment by Brian Nichols, who was wanted for the vicious murder of four people in the Atlanta area. The 26-year-old widow let her compassion work its magic—and disarmed the 6'1", 210-lb. suspect with her faith. "He said he thought that I was an angel sent from God and that I was his sister," a shaken Smith later told reporters. "And that he was lost, and God led him right to me to tell him that he had hurt a lot of people."
In the days following her March 12 ordeal, Smith was proclaimed a hero by almost everyone for helping apprehend Nichols. And certainly her refusal to panic in the face of such terrifying circumstances—which in all likelihood averted further bloodshed—qualified as heroic. But that was only half of it. The other part was the redemption she felt for her own life, which had been bogged down in troubles and which she had gamely been trying to turn around. "She had been doing so well, and then this happened," says her aunt Kim Rogers, 50. "But she knows it's an affirmation that she has to keep pushing forward."
Smith's nightmare unfolded with chilling suddenness. She had been busy unpacking boxes in her one-bedroom apartment in Duluth, Ga., where she had just moved two days before. Around 2 a.m. on Saturday she went to a convenience store for some cigarettes and on her return noticed a man in a truck in the parking lot. "I kind of got a little worried then," she later told reporters. As she started to put the key in the door of her apartment, the man was right there behind her, jabbing a gun in her side. She let out a scream. "Don't scream," she says he told her. "If you don't scream, I won't hurt you." He forced her into the bathroom and asked if she knew who he was. When he took off his hat and she saw his shaved head, she did: He was the accused rapist and killer she had seen on the news all day.
It was Nichols, 33, who on Friday morning had allegedly overpowered a guard and murdered a judge, a court stenographer and a sheriff's deputy at the Fulton County courthouse (see boxes). At the time Nichols had been on trial for allegedly bursting into the apartment of his ex-girlfriend armed with a machine gun and then sexually assaulting her repeatedly over the course of three days. During his getaway, police reported, he had hijacked at least three vehicles and later allegedly murdered an off-duty U.S. Customs agent. His escape had cast a blanket of terror over the whole Atlanta area, and now here he was in her home. "Please don't hurt me," Smith begged. "I have a 5-year-old little girl." As it happened, Paige was living at the Rogers home so that Smith, who is training to become a medical assistant and had just started a waitressing job, could get back on her feet. Whether it was the mention of the child or not isn't clear, but Smith quickly detected a glimmer of empathy—and exhaustion—from Nichols. "I don't want to hurt you," he said. "I don't want to hurt anybody else."
All the same, he tied her up. "He brought some masking tape and an extension cord and a curtain in there," Smith later recalled, "and I kind of thought he was going to strangle me." Instead he told her he wanted to "relax" and take a shower—but not before putting a towel over her head so she wouldn't have to see him naked. When he got out, they sat in the bathroom and talked. Smith asked if he would let her go to see her daughter at church at 10 the next morning. At first he said no. She began to talk about her own life, about how her husband had died four years earlier. "I told him if he hurt me, my little girl wouldn't have a mommy or daddy," she said.
Ashley Copeland got married young to Daniel "Mack" Smith, a carpenter. "She was very domestic, and he was the breadwinner," says Rogers. According to Richard Machovec, who raised her after her parents divorced when she was 1, "Mack was a good provider. He was a good husband. He was really great with his hands. But in the tradition of some people in the South, you can be good during the week, but on Friday night, the good ol' boy comes out." In 2001, with Ashley looking on, he was stabbed in the chest during a melee with more than a dozen acquaintances in an apartment parking lot. "They were using pipes, baseball bats, knives, beer bottles—almost anything that could be used as a weapon," says Columbia County Sheriff's captain Steve Morris, who adds the crime was never solved. The mortally wounded Smith was lifted onto the back of a pickup truck, where he died. "His wife was bloody," recalls Morris. "It was hard to tell if it was from his wounds or hers."
Smith's sister-in-law Tanya Smith believes Mack's death gave Ashley a chance to connect with Nichols. "You just expect to see somebody the next day, and we're just not guaranteed that next breath," Tanya says. "I really think that helped her to a degree to understand and to feel." His death was certainly the most crushing blow that she had suffered, but it wasn't her only setback. As a teenager she had been arrested for shoplifting; there were busts for DUI and, in 2003, an arrest for battery on her stepfather (the charge was dropped). Daughter Paige had been born 11 weeks premature. "The things that have happened to her in her life, they've chipped away at her," says Rogers, "but it just seems like even though she was down she climbed back up."
In high school Smith had been an outstanding basketball player. "She was a bit of a tomboy, actually," says friend Amy Everding. "If her locker was stuck, she would force it open herself rather than having a guy do it for her. She took control of situations." She had dropped out of Augusta College after a brief stay but had never given up the dream of a normal happy life. Recently Rogers had given her a copy of the Christian inspirational bestseller
The Purpose Driven Life
(see box). Now Smith asked Nichols if she could read it. When he said yes, she picked up the book and turned to where she had left off, her place held by a bookmark that Paige had made for her bearing the words "Jesus Christ lives." She began to read aloud. He suddenly said, "Stop, read that again." She did, and they talked more about their families and how he just wanted "to sit down, to watch TV, to eat some real food." He was clearly becoming more subdued. "He looked at pictures of my family," said Smith. "He asked me if he could look at them and hold them."
By that time, he had untied Smith and had left his guns where she could have grabbed them. Despite those gestures of trust, the strain was wearing on her. "I really didn't keep track of time too much because I was really worried about just living," she said. At one point he asked her what she thought he should do. She gave it to him straight: "I said, 'I think you should turn yourself in. If you don't turn yourself in, lots more people are going to get hurt, and you're probably going to die." That didn't quite get through. "Look at me, look at my eyes," he said. "I'm already dead." Smith replied: "You are not dead. You are standing right in front of me." As Smith saw it, "He needed hope for his life."
Around 6 a.m. Nichols told her he was going to have to move the truck, which he admitted to her he had stolen from the federal agent, David Wilhelm, so that it wouldn't be spotted. He also told her he was going to need her to drive him back in her car once he had ditched the other vehicle. "Can I take my cell phone?" she asked. He had no objection and even left the guns behind. As she drove behind him, she thought about calling the police, but she feared that she might get caught in cross fire when they moved in. She also believed that she would soon have a better opportunity to summon help. "I really felt deep down inside," she said, "that he was going to let me see my little girl." After Nichols got rid of the truck about two miles from Smith's apartment complex, he was almost shocked when she swung by to pick him up. "Wow, you didn't drive off?" he asked. "I thought you were going to."
Instead she took him back to the apartment and served him a breakfast of pancakes and juice. "He was overwhelmed," she recalled. "He said, 'Real butter, pancakes?' " He asked what time she would need to leave in order to meet her daughter, who was being brought to church by Rogers. She said 9:30 would do it. "I sat down and talked to him a little bit more," she recounted. "He put the guns under the bed, like, you know, 'I'm done, I'm not going to mess around with you anymore.' " At 9:30 she got up to leave, and then the strength—or the oddness—of the bond that had formed between them became apparent. Said Smith: "He asked me, 'Is there anything I can do while you're gone, like hang your curtains or something?' " She said sure, if he wanted to. "I think he knew that I was going to do what I had to do," said Smith. "And I had to turn him in."
As soon as she was out of the apartment she dialed 911. Within minutes the area was crawling with SWAT teams. Nichols opened the door and waved a white towel of surrender. At a hearing on March 15 he was told the state intended to charge him with the four murders. In the days afterward, Smith holed up with Paige, trying to recover—maybe even fielding book and movie offers that might hold the promise of giving her a fresh financial start. Mother and daughter spent their first day together watching the Cartoon Network. "What was so sweet was that Ashley was totally exhausted, so she put her head in Paige's lap and fell asleep for an hour and a half," says Rogers. "Paige was sitting there stroking her mom's head while she was watching TV."
By Bill Hewitt. Paige Bowers in Atlanta, Siobhan Morrissey, Lori Rozsa, Steve Helling and Jeff Truesdell in Florida and Liza Hamm in New York City
Contributors:
Paige Bowers,
Siobhan Morrissey,
Lori Rozsa,
Steve Helling,
Jeff Truesdell,
Liza Hamm.
Advertisement
Today's Photos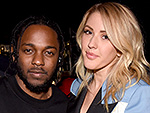 Treat Yourself! 4 Preview Issues
The most buzzed about stars this minute!