People Top 5
LAST UPDATE: Tuesday February 10, 2015 01:10PM EST
PEOPLE Top 5 are the most-viewed stories on the site over the past three days, updated every 60 minutes
Stricken by the Disease He Was Trying to Cure
Fighting ALS Has Been Dr. Richard Olney's Passion. Now It's Personal
The words felt like "a wave of sadness that swallowed me whole," recalls Paula, who began sobbing. For Olney, 57, the diagnosis was devastating—and the cruelest of ironies. As the founder of the University of California, San Francisco's ALS Center, he's one of the country's top neurologists specializing in amyotrophic lateral sclerosis, also called Lou Gehrig's disease, and has given more than 1,000 patients the same awful news. ALS—which is not contagious and has no cure—attacks nerve cells in the brain and spinal cord over time, causing the patient's arms and legs to fail, then the muscles needed for such vital functions as breathing and swallowing, leaving an intact mind prisoner inside an unresponsive body. Olney initially thought that his walking difficulties, which began in the summer of 2003. resulted from a herniated disc. By that fall he suspected the worst. "I'd hinted to my wife that I may have ALS," he says, "but she didn't pick up on it or refused to believe me."
Today, disbelief is a distant memory. Olney has one of the most aggressive cases of ALS the center has ever seen. The former marathon runner has been using an electric wheelchair since July 2004 and probably has less than a year to live. "What's horrifying is that Rick knows the cruelest medical vision of what ALS is doing to his body," says colleague Dr. Jeffrey Rothstein, a Johns Hopkins ALS specialist. Last November, Lomen-Hoerth saw him "wheeling himself out of the office without saying good night. He looked grim." Olney had been tracking his own deteriorating breathing function, she learned, "and the chart told him he had months, rather than years, to live. Rick knew right then."
Yet knowledge, for Olney, has also meant power. He realizes, for instance, that an ALS doctor getting ALS is nothing more than heartbreaking coincidence. He understands, says Dr. Rothstein, "how to adapt to each stage" of the disease. And he knows about making the most of the time you have. "It's important for people with ALS to enjoy every minute," he says, "and not worry about the future too much."
The things he enjoys, Olney says, include "interacting with my family," despite the fact that he can barely speak. For the day when he will depend upon a laptop to communicate, he's recorded and preprogrammed 1,700 words and phrases including, "I love you, Paula." Says Paula, 53, a dialysis nurse who shares the round-the-clock care her husband needs with their son Nick, 27, and daughter Amy, 24: "Rick is keeping our spirits up. We're not sitting around waiting for him to die. We're doing as much living as we can."
Olney has done everything possible to prepare the family's one-story home in Corte Madera, Calif., for his coming immobility. Among the renovations: $18,000 for a ceiling track and motorized pulley in the couple's bedroom, which enables the physician's 190-lb. body to be hoisted in and out of bed. "Rick loves it, it's like Disneyland," Paula says. Insurance didn't cover that, but it did pay for the $10,000 compressed-air mattress that gently shifts him every 15 minutes to help relieve stiffness. "I can't imagine how patients manage without it," says Paula.
Or without families like Olney's, for whom grieving and scrupulous care-taking now coexist. "You realize week by week that he's losing another function: speech, swallowing, breathing," says Amy, an occupational therapy grad student who transferred to Oakland's Samuel Merritt College to be near her father. "You can tell in his eyes that so much is going on in his head and he can't get it out." And yet, she adds, "Dad says that we're going to spend more time together now than we would have in the next 10 years."
These days the process of getting Olney up, showered, dressed and fed takes Paula two hours. Nick puts his father to bed, a regimen that includes leg stretching and preparing the breathing mask Olney uses while sleeping. "This whole experience has been life-altering," says Nick, who quit his research job at a biotech firm last October and now plans to become a physician in the ALS field. "I've got a personal vendetta with this disease now."
Nothing would make a more fitting tribute to his father, who was first drawn to ALS research when, as a young neurology professor, he received a diary from a favorite junior high school teacher in which her daughter chronicled her struggle with ALS. "I was profoundly affected," he says.
Just before the onset of his own illness, Olney received the second of two prestigious research grants. Lomen-Hoerth will carry on his study to identify genetic and environmental factors that may contribute to ALS, while Olney continues his work in an unexpected way. In January he became the first to sign up for a clinical trial he designed, testing two drugs that showed promise in slowing ALS in mice. Neither he nor the doctors know whether he is getting one of the potentially life-extending drugs or a placebo.
"I'm mourning that we won't grow old together," says Paula. Olney sounds more philosophic. "All of us will die sooner or later," he says. "For me it just happens to be sooner. I'm not dwelling on the final stages of my disease, because I know I'll be in good hands."
By Pam Lambert. Ken Lee in San Francisco
Sitting in the conference room overlooking the Golden Gate Bridge, Richard Olney already knew what the neurologist was going to tell him and his wife, Paula, that afternoon in November 2003. He even knew how the doctor would say it. After all, it was Olney—a neurologist himself—who had trained Dr. Cathy Lomen-Hoerth in the art of breaking bad news. Taking a deep breath, Lomen-Hoerth began discussing Olney's troubles with balance and coordination. "I'm 99 percent sure," she said gently, "that Rick has ALS."
Advertisement
Today's Photos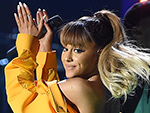 Treat Yourself! 4 Preview Issues
The most buzzed about stars this minute!