People Top 5
LAST UPDATE: Tuesday February 10, 2015 01:10PM EST
PEOPLE Top 5 are the most-viewed stories on the site over the past three days, updated every 60 minutes
Picks and Pans Main: TV
Catching Up With...




The shadow of Jesus on the cross appears on a Mexican mountainside—under a cloudless sky. The lone survivor of a ferry sunk in the Adriatic is an eerily beatific baby boy. A young girl zapped by lightning on a Florida golf course briefly awakens from her coma to recite biblical prophecy in Latin ("The time is short; the world will pass away"). What's going on here? Lord knows. This limited-run series, unfolding in six weekly installments and oozing with portent and foreboding, wants us to believe all of the above are signs of the impending apocalypse, as foreseen in the "Book of Revelation" some 2,000 years ago. But the April 13 opener whipsaws from one miracle to another so frenetically that even the most learned theologian would be hard-pressed to keep up. Things fall into place (sort of) in the April 20 episode, which launches the unlikely partnership of a skeptical Harvard astrophysicist and a renegade Catholic nun. Sister Josepha Montafiore (Natascha McElhone from Solaris) speculates that Jesus has returned to Earth, perhaps as that mysterious infant in the opener. "I intend to find him," she says, "[and] protect him to forestall the confrontation between good and evil." To that end she enlists Dr. Richard Massey (
Independence Day's
Bill Pullman), who's drawn in only because that comatose girl seems to be channeling his murdered 12-year-old daughter Lucinda. Seems she was sacrificed by a satanist (former
24
villain Michael Massee) who just might be the Antichrist. Hey, nobody said this would be simple. Massey and Sister Jo display a prickly chemistry ("Can you speak without doing that?" he complains of her penchant for quoting scripture).
X-Filers
Mulder and Scully sparred too, but more wittily. One can only pray that writer-creator David Seltzer, who did the screenplay for the 1976 horror classic The Omen, will make things more chilling and less cryptic in future episodes. Otherwise, the road to Armageddon could be a confusing and hellishly long haul.
MTV (Mondays, 10:30 p.m. ET)




So why in the world is
Cameron Diaz
, one of Charlie's Angels, the voice of Princess Fiona (Mrs. Shrek) and girlfriend of
Justin Timberlake
, trekking from Yellowstone National Park to Chile to Africa and other environmentally imperiled locales with a camera crew in tow? "To show everyone how beautiful this planet is and how we're all connected to it," says the eco-activist actress at the outset of this breezily paced 10-part series. Despite Diaz's admirable goal, Ego-Trippin' might be a better title for her show. On each leg of her journey, she recruits celeb pals such as
Jessica Alba
,
Drew Barrymore
and Kid Rock to accompany her. For the March 28 opener, a visit to Nepal, Eva Mendes (
Hitch
), hip-hop artist Redman and Blink 182's Mark Hoppus and his wife tag along. Interspersed with their close-up views of endangered Asian one-horned rhinos, crocodiles and elephants, we see Diaz blithely dismissing the camera crew so she can shower after a sweaty day of sightseeing (well, she is the executive producer) and learn that tentmate Mendes is arachnophobic. "How is the spider situation?" she asks their Sherpa guide. Fans who want to know more about Diaz's personal situation should catch the May 23-30 two-parter in Tanzania, where she's joined by beau Timberlake.
MUSICAL
MUSICAL
Showtime (Sat., April 16, 8 p.m. ET)




Hey, kids! Want a mindless good time? Then this raucous anti-drug parody may be your turn-on. Based on a 2000 L.A. stage show—and inspired by the hilariously shrill 1936 film that aimed to illustrate the evils of marijuana smoking—Reefer features an exuberant cast, including
Wings'
Steven Weber, ex-
Saturday Night Live
regular Ana Gasteyer, Kristen Bell (
Veronica Mars
),
Scream
queen Neve Campbell and Alan Cumming (
Spy Kids
). It also has splashy dance numbers that spoof everything from
Annie
to
Grease
to
Night of the Living Dead
. But the movie devolves into an orgy of sheer excess, with scenes of decapitation and cannibalism that make you wonder: What were its creators smoking?
WESTERN
HBO (Sundays, 9 p.m. ET)




In its second season this gritty frontier drama still boasts the most colorfully eccentric ensemble of any show on TV. But Al Swearengen, the malignly glowering saloon boss, played to the hilt by Golden Globe winner Ian McShane, is first among equals. Consider what happened a few weeks ago, when Al wasn't front and center. As he lay writhing in wordless agony from a kidney-stone blockage, the focus shifted to the town's other denizens, most of whom, sadly, have lost their edge. Sheriff Seth Bullock (Timothy Olyphant) has had to cool his lust for widow Alma Garret (Molly Parker) with the arrival of his wife and son. Calamity Jane (Robin Wigert) is back, but durned if she's no longer the raging spitfire of season one. And Al's rival, Cy Tolliver (Powers Boothe), fumes impotently after his protégée Joanie opens up her own brothel. (The shock effect of the characters' liberal use of the F-word has worn off, by the way; instead I find myself distracted by their stilted Victorian diction.) Thank God, Al passes that stone. In the April 3 episode, the latest available for preview, he's barking orders again, threatening violence and forging an alliance with Bullock against a cabal of outsiders seeking to take over the town. There's also a promising subplot that has Alma discovering she's pregnant and seeking advice from Al's favorite prostitute, Trixie (Paula Malcomson). But it's a revived and bile spewing Swearengen who's key here. "Al is back to his accustomed self," chortles a henchman. So, I'm betting, is the series.
Charmed
(WB, April 10, 8 p.m. ET)
Nip/Tuck's
Julian McMahon returns for the show's 150th episode as Phoebe's ex-husband Cole Turner.
Desperate Housewives
(ABC, April 10, 9 p.m. ET)
Am I dreaming, Emily? Bob Newhart guest-stars as the boyfriend of Susan's mother (Lesley Ann Warren).
2005 CMT Music Awards (CMT, April 11, 8 p.m. ET)
Look for live performances from Alan Jackson, Kenny Chesney and Reba McEntire, who also stars as...
Reba
(WB, April 15, 9 p.m. ET)
Well, hello, Dolly! Ms. Parton makes herself at home as a top real estate agent and Reba's potential new boss.
Journey to Planet Earth
(PBS, April 11, 10 p.m. ET)
Host
Matt Damon
issues a report card on "the State of the Planet," and much of it is troubling. Water pollution and heat waves are blamed for millions of deaths. The good news: Famine no longer plagues China.
Ty Pennington
Extreme Makeover: Home Edition's
Ty Pennington, 40, has a "big reveal" of his own this month: He's launching his own line of home furnishings at Sears.
ON HIS NEW HOME DESIGN LINE Everybody knows me as the guy with his shirt off, wearing a tool belt, but I've been a furniture designer my entire life. I wanted to show you can create a fun, casual and quality living space, and you don't have to break the bank.
ON MAKEOVER'S APPEAL It's the emotional connection. I see these people and the sacrifices they make, and I feel there are other forces working besides us. I know we've made a difference.
ON MEETING HIS FANS Guys are like, "Dude, my wife loves you, but man, I used to have weekends off and now all I do is things around the house." I'm like, "Dude, I'm, so sorry."
Michael Bolton
The two-time Grammy winner is known for his power ballads, but he has a more booming message these days: Stop domestic violence. "One out three women will experience physical or sexual violence in their lifetime," he says. "It's unfathomable to me."
Last August, Bolton, who has a greatest-hits DVD out this summer, teamed up with Oscar-winning documentary maker Maryann De Leo (Chernobyl Heart) to produce Lifetime's April 10 special,
Terror at Home: Domestic Violence in America
. "You listen to these stories and your jaw just drops," says Bolton, 52, who became involved in the cause while visiting shelters near his Connecticut home. The divorced dad with three daughters—Isa, 29, Holly, 27, and Taryn, 25—has also testified before Congress on the subject and admits it's hard not to take the topic to heart. "Ask any father," he says. "If someone hit one of my daughters, I'd intervene immediately. They'd have to take me away."
Contributors:
Mike Lipton,
Monica Rizzo,
Laura J. Downey.
NBC (Wednesdays, 9 p.m. ET)
Advertisement
Today's Photos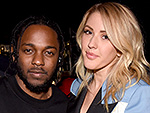 Treat Yourself! 4 Preview Issues
The most buzzed about stars this minute!