People Top 5
LAST UPDATE: Tuesday February 10, 2015 01:10PM EST
PEOPLE Top 5 are the most-viewed stories on the site over the past three days, updated every 60 minutes
Terri Schiavo's Heartbreaking Death
The End Finally Comes, but the Ill Will Between Her Husband and Family Is Hardly Put to Rest


The night before she died, Terri was visited by her father, Robert Sr., as well as her siblings Suzanne Vitadamo and Bobby Schindler. When they left, Michael, his brother Brian, and lawyer George Felos stayed in the hospice. Bobby and Suzanne returned to the room around 7:30 a.m. with Father Frank Pavone, the national director of Priests for Life, who had become a family spokesman: We knew we were losing her. It was a heartbreaking sight. Bobby was stroking her hair and saying, "Terri, we love you and we're here for you." Suzanne was on the other side, and she was touching Terri's hands. Terri had wasted away. Her face was drawn and sunken, and her arms had atrophied across her chest. Her skin had become blotchy. Her body was giving out. When they left her, both Suzanne and Bobby kissed her on the cheeks and forehead.

Bobby Schindler told the police officer on duty in the room that he wanted to stay. After being told he couldn't, he became upset and was escorted out. Michael's brother Brian Schiavo: The people from the hospice told us we had to move right away because she'd taken a turn for the worse. Mike went right to her side, held her and started to cry.

Outside the hospice Brother Paul O'Donnell, a spiritual adviser to the Schindlers, was giving a press conference: Bobby and Suzanne want to be at their sister's side as she dies, if this is her final hours. They have told the police they would be willing to be in the room with Michael Schiavo, and they are begging—begging—to go in and see Terri and be with her in these last hours.... As you can imagine, they are very, very, very upset.

Michael's brother Scott Schiavo: Mike had been contemplating having the Schindlers with him when Terri died; he realized this is their daughter. Once he heard there was a confrontation [with Bobby], he nixed the plan. He didn't want Terri's last moments to be a confrontation. He said, "These are her last minutes on earth. I don't want them that way."

Michael's lawyer George Felos says Terri's death was serene: Terri had a stuffed tabby kitty under one arm.... There were flowers in her room; music was playing, soft, soothing music.

Terri's brother Bobby had a different impression: This whole death with dignity thing is a lie. Her body had withered away to nothing; her skin was discolored. It was like looking at a person in a horror movie. She was struggling to breathe. She had blood in her eyes. It was ghastly.

Michael was with his wife when she died at 9:05 a.m.

Brian Schiavo: He was telling her it was okay now, it was all over, she could be at peace now. It was very emotional. After she died he took a rose out of the vase next to her and put it in her hand. We left and we cried all the way back to our room.

Along with Terri's brother and sister, the Schindlers spent the next hour with the body. Leaving the hospice, Michael went into hiding, in part because of the death threats.

Scott Schiavo: He just went some where so he doesn't have to worry about his life. He went with his girlfriend and his kids. I know there's going to be a funeral, and it is going to be private, because if we don't, it will be a big circus. We don't know if the Schindlers are invited. Mike is the one who gets beat up, and he's rolled with it.

The Schindlers tried to defuse emotions by urging supporters to remain calm and refrain from violence. But Terri's father, Robert, says their fight will go on: Nearly every week for 15 years, weekends were set aside for Terri. Mother's Day, Father's Day—unless we were sick or something. We haven't sat down and determined what we're going to do, but we're going to make damned certain this doesn't happen to somebody else.

Steve Helling, Kristin Harmel, Linda Trischitta and Jon Warech in Pinellas Park, Lori Rozsa in Miami and Diane Herbst and Lisa Ingrassia in New York City


On March 31, 13 days after her feeding tube was removed and 15 years after she slipped into a limbo that would divide her family and the country, Theresa Marie Schindler Schiavo died. It was the end her husband, Michael, insisted she had wanted—but one opposed by her family to the end. In her final hours, the family feud over Terri even shattered the serenity of her quiet hospice room in Pinellas Park, Fla.
Advertisement
Today's Photos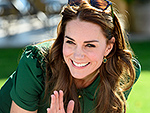 Treat Yourself! 4 Preview Issues
The most buzzed about stars this minute!