People Top 5
LAST UPDATE: Tuesday February 10, 2015 01:10PM EST
PEOPLE Top 5 are the most-viewed stories on the site over the past three days, updated every 60 minutes
The Gun, the Son and a Father's Love
To Save His Son from Ten Years in Prison, Danny Cummings Had to Risk His Own Life
Daniel, it turned out, had a cocaine habit he had hidden from his parents. To pay the $150 for three grams of coke, he stole a rifle from a friend and swapped it with a drug dealer. For that crime, Danny Cummings figured his son—a good student with no prior record—would be sentenced to six months in prison, or maybe a boot camp, and then he could get on with his life. But Cummings was in for another shock: At the April 7, 2004, sentencing a judge gave Daniel 10 years in prison with no parole—a mandatory state sentence imposed because the crime had involved a gun. Cummings cried as bailiffs took his son away "I turned to the lawyer and said, 'What can we do now?' " remembers Cummings. "He told me, 'There's nothing we can do.' "
But Cummings refused to accept that. "I knew the judge said the gun was his primary reason for the sentence," he says. "He said what's worse than sending a young man to prison for 10 years is telling a mother or a father that their family member just got shot by a drug dealer. So I thought, 'I have to get that gun back' " Though he had no assurance that finding the rifle would affect the sentence, his gut told him this was his one chance to save his son. Cummings's desperate attempts to retrieve the weapon—which took him down dark alleys and dead ends and put him face-to-face with gun-toting drug dealers—reveal the extraordinary power of a father's love. "It is unbelievable that he would put himself in that much danger," says Ric Howard, the Citrus County Circuit Court judge who sentenced Daniel. "I have never seen that done."
It was a journey Danny Cummings never dreamed he would have to take. His son Daniel "was always considerate, always a good kid," says his mother, Diann, 41, a clinical administrative assistant at a home health-care agency. But that began to change after Daniel finished high school a semester early and moved in with his sister Krystle. "He had too much time on his hands," says Krystle, 21. "He started running with the wrong crowd."
Before long Daniel was spending hundreds of dollars a day on cocaine. "I was going through a quarter ounce of coke a day," says Daniel, recalling his quick descent into addiction. The spending money he earned helping his father at the family's bait shop wasn't enough to support his habit. And so, in March 2003 Daniel walked into the unlocked home of his friend Candice Miller and stole a Savage. 243 hunting rifle she kept in her bedroom closet. That same day he gave it to a small-time drug dealer he knew for $150 worth of cocaine.
Two weeks later Daniel helped a friend rob a house safe filled with guns and cash. Witnesses saw the safe strapped to the back of Daniel's purple Ford Ranger, and soon afterwards police showed up at his sister's house to question him. He pleaded ignorance at first but eventually confessed to stealing both the safe and the rifle. "I figured I could get it over with," he says. "I did wrong and I wanted to get myself straight." After his formal arrest and plea of no contest, he awaited his punishment. "My lawyer told me I'd probably get probation, maybe six months," he says. At the April 2004 sentencing, adds his father, "I figured Daniel would be coming home with me."
Judge Howard gave them no reason to think otherwise—at least at first. "I see your juvenile record—none," he said to Daniel. "I can't tell you how often I see that: almost never." At that point, "we're thinking, 'He sees my son for what he really is,' " says Cummings. But suddenly the tables turned, and Howard focused on the rifle. "God knows where that gun is right now," he said. "God knows how many drug dealers' hands it has gone through." Then the judge handed down his sentence: Daniel would spend 10 years in prison with no chance of parole. "I just started crying," Cummings recalls. "I was in shock."
Howard explained that the sentence was mandatory under Florida's 10-20-Life law, which dictates that any crime involving a firearm be punished by at least 10 years. Howard did have some leeway to give Daniel less time in jail but chose not to because of the gun. "He gave it to a drug dealer," says Howard. "That gun was still out there."
The sentence devastated the Cummings family and particularly Danny Cummings. "He fell apart," says Diann. "It was like I lost both of them." In fact Cummings had decided not to tell her about his plan to get the gun back; instead, he enlisted his daughter Krystle to help. "I thought there was no chance," says Krystle. "Drug dealers just don't give guns back."
Their unlikely mission began with Krystle passing a message through friends to the man who had swapped drugs for the rifle. A month later he finally called Cummings. The news was not good. "He said he couldn't find the gun," says Cummings. "I had to play it cool. I knew that one wrong word, one wrong action could get that gun destroyed." Cummings had his daughter pass another message to the dealer offering $1,000 for the gun's return. Weeks passed with no response. Finally the dealer called but once again claimed not to have the gun. Cummings kept pushing. Over the next several weeks he spoke to the dealer four times, and still no gun. "I kept at it for six months," says Cummings. "I think he realized, 'This guy is not going to give up.' I tried to come across to him as not menacing, but as what I was—a desperate father trying to help his son."
Then, in October 2004, the phone rang in Cummings's bait shop. It was the dealer, and this time he said he had the gun. He insisted Krystle handle the exchange—and that she come alone. The meeting place was a dead-end street near Copeland Park, a hangout for drug dealers. "I was praying to God I wasn't making a mistake sending my daughter," says Cummings, "but I didn't have a choice." Krystle arrived for the meeting and saw several men she did not know. One of them came to her car window and demanded the cash. "I was freaking out," she says. "I was really scared. But I wanted to do whatever I could to help my brother." Krystle handed over $1,000 and followed directions to look for the gun under some brush along a road. "When I brought the rifle to my dad," she recalls, "he looked at it and said, 'This is the wrong gun.' "
It was a crushing setback, but Cummings did not give up. "I figured the first gun was a test to see what we were going to do," he says. For that reason he didn't call police; instead, later that night, he went to Copeland Park to find the dealer. Along with Krystle's boyfriend, he confronted a group of men, one of whom appeared to pull a gun. Cummings fled the park but eventually found the dealer at a gas station. "I said, 'There's still $1,000 left for the real gun,' " he says. Then he went home to wait.
The next day seemed the longest of his life. Late in the evening the phone finally rang. "It was the dealer telling me he had the right gun," says Cummings. "I said, 'This time my daughter ain't coming. This is between you and me.' " Just as he had for the first meeting, Cummings borrowed $1,000 from his father. Then he drove to meet the dealer at a RaceTrac gas station. A blue compact car pulled in with two men inside, "hunched down real low," he says. One of the men told Cummings to follow them down a dead-end street. In the shadows Cummings handed over $1,000. "They sent me to some bushes," he says. "I thought, 'Here we go again.' "
In those bushes Cummings felt a heavy object wrapped in plastic. Without examining it he ran back to his car, put it in the trunk and drove to the Burger King where Krystle and her boyfriend were waiting. There they looked at the rifle. Engraved on the side was the name "Candice Miller." "I couldn't believe it," says Cummings, who finally told his wife about the search when he got home. The next day he drove to the Lancaster Correctional Institution in Trenton, Fla. "I just gave my son a hug and said, 'We've got it,' " he says.
Still, Cummings had no idea if finding the rifle would persuade Judge Howard to reduce his son's sentence—or even to hold a new hearing. His whole search had been an act of faith. "To be honest," he says, "the judge scared me more than the drug dealers did." To his great relief Howard agreed to a new hearing, and on Feb. 16, 2005, a detective testified that Cummings had indeed found the rifle. But would this be enough? Finally Howard reached his verdict—Daniel's sentence would be reduced to the 13 months he had served. Howard addressed the bailiffs and said, "I want this young man out of here today."
The packed courtroom erupted in cries and cheers. Cummings rushed the bench and said, "Judge, is it okay if I hug my son?" but did not wait for an answer before wrapping Daniel in his arms. "I've spent a lot of time in court, and I've never seen court clerks cry," says Barbara Hinkle, director of the Citrus County Teen Court, who attended the hearing. "There wasn't a dry eye in the room." Daniel spent one last night in prison while his release was processed, but the next day his family arrived to take him home. "But for that gun being recovered I wouldn't have even scheduled a hearing," says Howard. "I did exercise my discretion to mitigate [the sentence] because the gun had been recovered."
Since his release from prison, as part of his probation Daniel—now 20 and drug-free since the day he confessed—has been addressing teenagers about the dangers of drug use. He has also started his own lawn-care business. He rarely goes out at night and spends most of his free time with his father. "They are inseparable," says Krystle. "They're best friends now." Once again, when the shrimping is good, Cummings takes his trawler out on the Gulf, and once again his son is there to meet him at the dock. "My father went through hell to get me out," says Daniel. "Words can't describe what he's done for me. He gave me my life back."
Their time together in the twilight of long days has never mattered more to Danny Cummings than it does now. He spent more than $50,000 on legal fees and could still lose his bait shop because of the debt he incurred. "But that means nothing to me," he says. "My dream was to get my son out, and we did. I would do everything the same way again. I mean, he's my son."
Alex Tresniowski. Kristin Harmel
in Inglis and
Lori Rozsa
in Miami
Contributors:
Kristin Harmel,
Lori Rozsa.
Advertisement
Today's Photos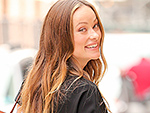 Treat Yourself! 4 Preview Issues
The most buzzed about stars this minute!