People Top 5
LAST UPDATE: Tuesday February 10, 2015 01:10PM EST
PEOPLE Top 5 are the most-viewed stories on the site over the past three days, updated every 60 minutes
Picks and Pans Main: TV
Our Picks for the Daytime Emmys
ABC (Fri., May 20, 8 p.m. ET)




Even before Kill Bill director Quentin Tarantino's out-of-left-field cameo—feverishly pitching an ultraviolent idea to a studio exec played by Kermit the Frog—I was concerned that this lively Muppet movie might be a tad too hip.
Showbiz jokes are a Muppet staple, but they seem to come especially thick and fast in the beloved puppets' first venture under the Wonderful World of Disney banner. This
Wizard of Oz
still concerns a lonely Kansas girl named Dorothy, but now she's a wannabe singing idol (R&B star Ashanti) stuck working in a diner owned by her Auntie Em (
Queen Latifah
) and Uncle Henry (David Alan Grier). After Dorothy misses a chance to audition for a talent contest sponsored by the Muppets, a tornado blows her and pet Toto (not a doggie but Muppet character Pepe the prawn) into Oz, where she teams with the Scarecrow (the always endearing Kermit), the Cowardly Lion (Fozzie Bear) and the Tin Thing (Gonzo as a lovelorn robot). Though she's okay when performing three original songs, Ashanti is easily outshone by Miss Piggy (playing four—count 'em—witches) in the acting department.
The referential humor—J.Lo's marriages, Manolo Blahnik shoes—should tickle older viewers, and
Arrested Development
's Jeffrey Tambor is funny as the Wizard, unmasked as a former Hollywood tour guide. Trouble is, the strong emphasis on spoofy comedy leaves the film, like the Tin Thing, in need of heart.
MUSICAL-COMEDY
Showtime (Sat, May 21, 8 p.m. ET)




"Turned-around collar or no turned-around collar, the guy's a scumbag," snaps victims' lawyer Mitchell Garabedian (Ted Danson) in this uneven adaptation of David France's 2004 book on the sexual abuse of children by Catholic clergy in Boston. Too many of the characters mouth such Hollywood dialogue, including the Boston Globe journalists working to penetrate an alleged cover-up by arch-diocesan officials.
But one element of
Our Fathers
is credible: Christopher Plummer's portrayal of Cardinal Bernard Law, who resigned from his Boston post in 2002. The churchman seems sincere enough in expressing compassion for members of his flock who were exploited by predatory priests, but it's clear that he's more comfortable with his eyes prayerfully closed to reality.
DRAMA
NBC (Mon., May 16, 8 p.m. ET)




Myths and legends usually aren't my thing. As I watched
Hercules
, I kept hoping the hero (buff British actor Paul Telfer) would prove he was the son of Zeus by getting a DNA test from Maury Povich. But the film was more enjoyable than expected, maybe because there's less of it than NBC originally planned.
Cut from a four-hour miniseries to a three-hour movie, the epic maintains momentum while the strongman takes on a series of challenges to atone for inadvertently killing his three sons. The visual effects are impressive when Herc fights the Hydra and the winged lion, and Elizabeth Perkins plays his scheming mother with conviction. Unfortunately, there's enough adult content to make the film unsuitable for younger kids.
FANTASY
Survivor: Palau
(CBS, May 15,8 p.m. ET) The two-hour finale is followed by a reunion special live from New York.
King Tut's Final Secrets
(National Geographic Channel, May 15, 9 p.m. ET) It's the mummy in 3-D! A team of Egyptian scientists uses CT scanning in an attempt to determine the boy king's cause of death.
Academy of Country Music Awards (CBS, May 17,8 p.m. ET)
Tim McGraw
(six nominations) and Kenny Chesney (five) will perform and perhaps go home happy.
CSI
(CBS, May 19,8 p.m. ET) A team member is kidnapped and buried alive in the two-hour season finale, directed by Quentin Tarantino.
ER
(NBC, May 19,10 p.m. ET The season ends with Carter (Noah Wyle) saying farewell and Pratt (Mekhi Phifer) confronting his father (guest star Danny Glover).
SEINFELD
SEASON 4
Series:




Extras:




Classic episodes like "The Contest" (about mastering one's domain) and "The Bubble Boy" are featured in this superb four-disc set, which preserves the sitcom's breakthrough 1993-94 season. Extras: The cast's dead-on send-up of Regis and Kathie Lee in a scene filmed especially for their talk show; and Michael Richards's startling behind-the-scenes confession that "a little ego" fueled his resistance to teaming Kramer and Newman.
SCRUBS
: THE COMPLETE FIRST SEASON
Series:




Extras:




Though its ratings were middling in season 1, the NBC comedy about a group of young doctors learning the ropes at Sacred Heart Hospital—as seen through the eyes of intern J.D. (Zach Braff)—is hilariously fresh and often touching. Extras: Never-before-seen dream sequences and fun commentary from cast and crew. Who knew that they film in what used to be a functioning hospital?
The Daytime Emmy Awards will air live May 20 at 9 p.m. ET on CBS. Here's who we think should clear a spot on the mantel:
OUTSTANDING TALK SHOW HOST
Dr. Phil McGraw Dr. Phil
Ellen DeGeneres The Ellen DeGeneres Show *
Regis Philbin,
Kelly Ripa
Live with Regis and Kelly
Lisa Rinna,TyTreadway Soap Talk
Barbara Walters, Joy Behar, Elisabeth Hasselbeck, Star Jones Reynolds, Meredith Vieira
The View
DeGeneres's program won for Outstanding Talk Show last year in its freshman season. Now she deserves to take this category as well. Casually confident and consistently funny, Ellen has a deft touch with celebrity chat that would play well at any hour.
OUTSTANDING GAME SHOW HOST
Alex Trebek
Jeopardy
!
Bob Barker
The Price Is Right
Meredith Vieira Who Wants to Be a Millionaire *
Ken Jennings's winning streak made Jeopardy! hot last year, but stuffy Trebek doesn't rate a fourth Emmy in this category. Barker has won for best host 12 times. For variety's sake let's go with Vieira, who's totally at home in the game genre in
Millionaire
's third syndicated season.
OUTSTANDING DRAMA SERIES
All My Children As the World Turns General Hospital
* The Young and the Restless
All My Children
and its popular baby-swap saga—featuring a crossover with sister show One Life to Live—could be a spoiler, but the favorite here is GH and its special-effects-laden hotel fire.
OUTSTANDING LEAD ACTOR IN A DRAMA
Michael E. Knight
All My Children
Roger Howarth
As the World Turns
Jack Wagner
The Bold and the Beautiful
Steve Burton General Hospital
Grant Aleksander
Guiding Light
Christian Jules LeBlanc
The Young and the Restless
*
Y&R's LeBlanc has lost out four times in the supporting category, but he turned heads in his new storyline—dealing with a whacked-out half-brother—and is the man to beat.
OUTSTANDING LEAD ACTRESS IN DRAMA
Martha Byrne
As the World Turns
Susan Flannery
The Bold and the Beautiful
Nancy Lee Grahn
General Hospital
*
Kim Zimmer
Guiding Light
Erika Slezak
One Life to Live
Kassie DePaiva
One Life to Live
Juliet Mills Passions
Michelle Stafford
The Young and the Restless
In a crowded field, GH's Grahn stands out for her performance coping with a dying child and a volatile Mob boss ex.
Contributors:
Terry Kelleher,
Mike Lipton,
Amy Bonawitz.
MUSICAL COMEDY
Advertisement
Today's Photos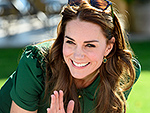 Treat Yourself! 4 Preview Issues
The most buzzed about stars this minute!