People Top 5
LAST UPDATE: Tuesday February 10, 2015 01:10PM EST
PEOPLE Top 5 are the most-viewed stories on the site over the past three days, updated every 60 minutes
Everybody Leaves Raymond
After Nine Years Together, the Cast of America's Funniest Dysfunctional Family Parts Company...But Not Without Tears, Hugs and a Few Choice Souvenirs
Everybody Loves Raymond
gathered to shoot the hit CBS sitcom's 210th—and final—episode, Patricia Heaton was speechless. It wasn't that Heaton, who for the past nine years has costarred as Debra, the exasperated wife of domestically clueless sportswriter Ray Barone (Ray Romano), was choked up with emotion. (That would come later.) "I had gotten a cold," she explains, "and it went right into my vocal cords, and I lost my voice."
Two days later, says co-creator and executive producer Phil Rosenthal, "Doris Roberts [who plays Ray's overbearing mother, Marie] had lost her voice, and Peter Boyle [Ray's slovenly father, Frank] is sick on top of it."
"It was as if cosmic forces didn't want the show to end," jokes Boyle. In retrospect, Romano admits he was relieved. "It was like sitting in your jail cell waiting for your executioner," he says. "You hear footsteps, and then he walks away. You prepare yourself for it, and then it doesn't happen."
By the time the cast and crew reunited a week later, before a select audience of mostly friends and relatives at Bur-bank's Warner Bros, studios, they had come to terms with the inevitable. "It was nine glorious years of working with people who liked each other," says Roberts, a three-time Emmy winner. "We all came prepared, we did our work, and then we went home and had a life, and that was heaven. No one acted out being a star. None of that garbage happened on the set."
The last episode, to air May 16, is similarly free of ego trips—or gimmicks. "The biggest compliment is that you would have no idea it's a finale," says Brad Garrett, who plays Ray's sardonic big brother Robert. "There's no closure, no one moves away, no one dies."
But there were plenty of tears. "I was the biggest blubberhead," says Heaton. "Before the taping, I was like, 'I'm not going to cry.' Literally, we got to the scene that ends the show, and I had to work hard to hold it back. Soon as we were done, I just sobbed my head off."
For Romano, the tears began welling up at the final curtain call. "Normally, my twin boys [Matthew and Gregory] run out for the bow," he says, "or they run out with me." This time they didn't.
"I'm thinking, That's odd. I look to the side where my wife, Anna, is standing, and both boys are sobbing in her arms. That's when it hit home for me, because this was their whole world. They were 3 when Raymond started and they're 12 now. They don't remember life before the show.
"The hugging," he says, "came after the curtain call. Peter and I hugged; he was very emotional. Here was my TV father, this gruff, no-nonsense guy, breaking down." Says Boyle: "Everybody cried, even Ray. He doesn't show emotions too much." Garrett agrees: "He was torn up, and we've never seen Ray like that. He gave this speech that was so touching and funny. He had a story or two about every cast member and how they affected his life."
Before they left the set for good, the actors each took home some memorabilia. "I took Frank and Marie's avocado-green phone," says Garrett, "because I think I was hit with it four or five times." Roberts claimed the sexually suggestive sculpture that Marie created in a memorable 2001 episode. "It's in my living room," she says. Romano has dibs on the Barones' living room couch, plus "a couple of little things, like my parking spot sign, a couple of pictures that hung on the set and my director's chair. And the money," quips the star, who, as co-owner of Raymond, stands to make millions from syndication fees. "I'm not giving that back."
Mike Lipton. Tom Cunneff in Los Angeles
Contributors:
Tom Cunneff.
The first time the cast and crew of
Advertisement
Today's Photos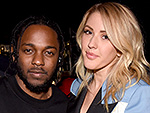 Treat Yourself! 4 Preview Issues
The most buzzed about stars this minute!