People Top 5
LAST UPDATE: Tuesday February 10, 2015 01:10PM EST
PEOPLE Top 5 are the most-viewed stories on the site over the past three days, updated every 60 minutes
Picks and Pans: Movies
Sounds Off
CRITIC'S CHOICE




ANIMATED
CRITIC'S CHOICE




With the voices of Ben Stiller, David Schwimmer, Jada Pinkett Smith, Sacha Baron Cohen
To lemurs everywhere, my apologies. And add to that my love.
Judging strictly from nature documentaries, I thought lemurs were repulsive creatures. With their yellow goggling eyes and spindly limbs, they look like Gollum carpeted in chinchilla. But here, in the new DreamWorks computer-animated movie, they sing and dance with the joy of furry club kids, and they're ruled over by King Julien, an incomparably silly character crowned with what looks like a garnish filched from a fruit salad. Julien is vain, cunning and foolish, jolly yet sly. He's voiced in a vaguely Indian accent by Sacha Baron Cohen, better known as Ali G. Cohen elevates a lower primate to high comedy.
Madagascar
has a breezy sense of adventure. It's essentially an ark, carrying zoo animals into the jungle, but it moves light as a skiff. The story kicks off with Marty the zebra, Gloria the hippo, Alex the lion and Melman the giraffe (plus a small, furtive gang of penguins) caught up in a muddled attempt to escape from Manhattan's Central Park Zoo. After zookeepers decide the animals would be happier in the wild, Marty, Gloria, Alex and Melman (voiced by Chris Rock, Pinkett Smith, Stiller and Schwimmer respectively, and none of them as vividly nutty as Cohen) wind up on the African island of
Madagascar
. There they adjust, fitfully, to the wild.
The story takes an ugly turn when Alex starts fantasizing about Marty as a meal—it's like a
Survivor
challenge stacked in favor of the carnivore. And the flow of movie references and "in" jokes is distracting. (Doesn't Alex's mane look like the poster icon for Disney's Lion King musical?) Send in the lemurs. The fittest may survive. The funniest shall prevail. (PG)
COMEDY
Adam Sandler, Chris Rock, Burt Reynolds, James Cromwell




There comes a moment in nearly every Adam Sandler film that brings the lamentable, obligatory Rob Schneider cameo. In this clamorous remake of a popular though mediocre 1974 prison movie, Sandler's old
Saturday Night Live
costar shows up during the extended, climactic football game pitting Sandler and a team of jailed convicts against their sadistic guards. Schneider, an inmate watching the game, jumps up to yell what has become his catch-phrase for these bits: "You can do it!"
It's not as if Sandler needs the encouragement. Rarely has such a hypercharged Hollywood career been built on so minor a talent. Sandler, playing a washed-up pro footballer turned convict, ambles through
The Longest Yard
as if still waiting for his morning coffee to kick in. Not that there's much at stake here. The inmates are all lovable and the guards and warden (Cromwell) unrelentingly evil. Not for a minute does any of what happens onscreen seem remotely real. Playing jailbirds, Rock makes like an eager chipmunk as he tries in vain to give bite to toothless comic dialogue, while Reynolds (who had Sandler's role in the original) squints amiably. (PG-13)
DRAMA
America Ferrera, Blake Lively, Alexis Bledel, Amber Tamblyn




Four teenage girls, lifelong friends, spend a summer apart. The one common thread through their vacations, which all prove to be rites of passage, is a pair of jeans that magically fits each of them.
Sisterhood
isn't really about the pants (the girls take turns wearing them). It's about those painful steps toward maturity. A father remarries. Terminal illness creeps in. Things gets weepy—sensitive but also a bit slick, in an affirmatively cathartic way. Yet there's one fresh, touching performance: Blake Lively, 17, as a stellar soccer player who sinks into depression after seducing her college-age coach at sports camp. Lively's natural coltish beauty somehow also suggests fragility. Now someone please find out the label on those jeans. (PG)
Star Wars: Episode III—Revenge of the Sith




Better than the last two films in the series, which isn't exactly extravagant praise. As the plot accelerates in the second half and Anakin Skywalker inevitably heads for the dark side,
Sith
finally starts swinging. Hayden Christensen and
Natalie Portman
star. (PG-13)
Saving Face




In a warmhearted, enjoyable comedy, a young Chinese-American doctor (Michelle Krusiec) deals with her own gayness and the fact that her single mother (Joan Chen, in a lovely performance) is pregnant. Worth seeking out. (R)
Mad Hot Ballroom




Fourth and fifth graders in New York City's public schools train for a ballroom dancing contest in this irresistible documentary. (PG)
Hayden Christensen
The actor, 24, was 2 when Darth Vader last graced the screen, in
Return of the Jedi
. Playing Anakin Skywalker in the final
Star Wars
film,
Revenge of the Sith
, he transforms into the original man in black.
ON DONNING THE VADER COSTUME It was very empowering, and you get this beastly feeling. I enjoyed watching people react to me. There was that glimmer of fear, and they'd lower their heads and take a couple of steps backwards.
ON HIS SITH BATTLES The fights are very elaborate. It all stems from learning where to put your feet or swing your lightsaber, and you learn it like a choreographed dance, step by step.
ON GAINING 25 LBS. OF MUSCLE FOR SITH I was working out with a trainer twice a day, eating six meals a day and on every protein supplement you can imagine. My stomach hated it, but I was in the best shape of my life. I've lost it all now. I'm just not willing to go to the gym twice a day.
ON HIS LIGHTSABER It's in a closet back home. It would be a little weird if I had that above my fireplace.
Contributors:
Tom Gliatto,
Leah Rozen,
Brenda Rodriguez.
ANIMATED
Advertisement
Today's Photos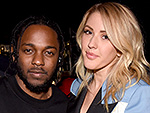 Treat Yourself! 4 Preview Issues
The most buzzed about stars this minute!