People Top 5
LAST UPDATE: Tuesday February 10, 2015 01:10PM EST
PEOPLE Top 5 are the most-viewed stories on the site over the past three days, updated every 60 minutes
Help on the Home Front
Spare Cash, a Wedding Dress or Simply a Hug: For Some, 'Support Our Troops' Isn't Just a Bumper Sticker
When her fiancé popped the question in February of last year, New Yorker Alicia Gorham planned her wedding with military precision. Small wonder: Gorham, 30, was a staff sergeant in the Army Reserve. She also happened to be 6,500 miles away in Kuwait. With friends doing some leg-work, she was able to deal long-distance with invitations and flowers. The challenge was finding an affordable dress. Luckily, her mother passed on intelligence about Junko Yoshioka, a Manhattan designer who offers a great deal: custom bridal gowns for women who are soldiers or engaged to one—for just the cost of materials. Brides can see dresses online, then visit Yoshioka's SoHo salon, Bonaparte-NY, for fitting. "My mom gave me the Web site," says Gorham. "I was like, 'Wow, these gowns are beautiful.'"
For the Japanese-born Yoshioka, 35, it's all about that Cinderella moment. After moving to the U.S. in 2000, she was moved by the separations and other sacrifices endured by military brides. "This is the biggest event in their lives," she says. "I thought, 'I can help.'" In stores, Yoshioka's elegant silk creations, which boast details like tiny flowers and ribbons dyed with tea leaves, retail for as much as $4,000; with the G.I. discount, brides pay $1,000. Gorham, now discharged, snapped up a sweeping silk creation and will wed Queens, N.Y, barber Kenneth Joseph in August. So far, 20 military women have chosen gowns or made appointments, and hundreds have called. "Many of us can't afford nice dresses," says Heather Gould, 23, whose fiancé, Lonny Quinn, serves with the National Guard in Baghdad. "It's nice to deal with someone willing to give up her profit to help others."
Yoshioka, who trained as a designer in Tokyo and Milan before marrying orthopedic surgeon Steven Sheskier in 1999, says she's compensated in another way: Playing fairy godmother has helped her embrace her new land. "It makes me feel more here," she says. "More American."
SPECIAL DELIVERY FROM IRAQ: BEDTIME STORIES
When Navy Reservist Sonja Owens shipped out to Iraq in February, she worried about her daughter Madison, 8, who was used to having her mom tuck her in at night. To ease the separation, she videotaped herself reading
You Are Special
by Max Lucado, one of Owens's favorite children's authors, and sent it home with messages at the end of the tape for son Garrett, 13, and husband Justin, 30, a Marine Corps gunnery sergeant. The virtual family reunion was a hit. "Madison was excited," says Owens, 35. "Tears flowed quickly, tears of happiness."
Owens, an assistant to a chaplain, launched the military's Read a Book Program. Troops stop by Owens's office on Al-Asad Airfield, where she records them reading Dr. Seuss and other favorites; the tapes are then shipped home free. The initiative has helped more than 100 troops keep in close touch. When Navy corpsman Chad Fontenot's son David, 3, saw him reading
My Home
on TV in North Carolina, "he started screaming, 'It's Daddy!' " says his wife, Claudia. "We watched it four times that afternoon." That kind of response helps everyone sleep easy. Says Owens: "We just want our kids to know we're okay."
GIVING THE TROOPS A WARM WELCOME HOME
Throughout a harrowing 18-month tour of duty in Iraq, South Carolina Army National Guard Sgt. Clevora Forrest-Fludd dreamed of the day she'd touch U.S. soil. Still, she never expected to be greeted with an embrace from a total stranger. But on May 17, when Forrest-Fludd, 32, and other members of the 111th Signal Battalion arrive at Bangor International Airport in Maine, that's just what she gets. "We have a hugger!" shouts Betty Buckingham, an 80-year-old great-grandmother waving an American flag before giving the stunned guards-woman a squeeze. And at least for a moment, war weariness melts away. Says a beaming Forrest-Fludd: "It feels great to be home."
Giving that feeling is an objective Buckingham and the 50 or so other Maine Troop Greeters take as seriously as any combat mission. A grassroots group made up of World War II and Korean War era veterans and civilians, the greeters meet every plane carrying troops that lands in Bangor, a popular layover for flights to and from Iraq. Shouting "Good job!" and "Thank you for serving," the group hands out cell phones for troops to call home and proffers cookies, candies and toiletries. "You see guys coming down the ramp, and they hear us applauding and cheering," says Fran Zelz, 80, a World War II Navy vet. "And some of them have tears coming down their cheeks."
The Greeters formed during the Gulf War, when Bangor-area vets decided to do their bit to support the troops. "It was totally spontaneous," says greeter Dee Winthrop-Denning, 58. "You'd hear on the radio a flight was coming in, and everyone would rush over." Since then 200,000 military personnel have gotten the red-carpet treatment. But for most soldiers, the welcome wagon never gets old. "It's awesome," says Clarence Dale, 26, a driver with the 82nd Airborne Division, "having people wanting to see just us."
Richard Jerome; Marisa Wong; Michelle York in New York City; Fannie Weinstein in Bangor; Sara Hammel in London; Ellen Shapiro in Washington, D.C.; Inez Russell in Santa Fe; Anne Lang in Austin
Contributors:
Michelle York,
Fannie Weinstein,
Sara Hammel,
Ellen Shapiro,
Inez Russell,
Anne Lang.
DESIGNING DREAM GOWNS FOR G.I. BRIDES—AT COST
Advertisement
Today's Photos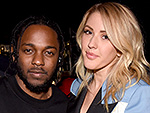 Treat Yourself! 4 Preview Issues
The most buzzed about stars this minute!