People Top 5
LAST UPDATE: Tuesday February 10, 2015 01:10PM EST
PEOPLE Top 5 are the most-viewed stories on the site over the past three days, updated every 60 minutes
Rev. Billy Graham: 'I'll Be Happy to Get Out of This Body'
Despite Age and Infirmity, America's Preacher Gets Ready for His Final Crusade
Time has taken a toll on the world's most famous evangelist, who has struggled with Parkinson's disease for 12 years. Last year Graham broke his left hip and pelvic bone in separate falls; he suffers from prostate cancer, fading vision and poor hearing. Now the man who has preached in almost every country and sat with presidents, prime ministers and popes stays home on the 200-acre mountaintop retreat called Little Piney Cove that he shares with Ruth, 85, his wife of 61 years. (A degenerative spinal condition keeps her mostly bedridden.) Yet his 6'3" frame is rugged looking, his handshake vigorous, his piercing blue eyes as magnetic as a movie idol's. Leaning back in his chair, he gazes toward the mountains on a brilliant May afternoon. "This is a favorite spot in the cool of the evening or the cool of the morning," he says, "but it's good right now too."
Graham is a man at peace with his surroundings and himself. Today, he is preparing to travel to New York City, where he will hold what could be his final crusade—three nights of preaching at Flushing Meadows Corona Park in Queens. It will be a homecoming of sorts: In 1957 a 38-year-old Graham attracted some 2 million people during 16 weeks of revival meetings at Madison Square Garden, a stint that cemented his national stature. The rapid-fire delivery that prompted journalists to call him "God's Machine Gun" is now softer and slower, but his appeal endures. He is expected to draw a crowd of 175,000 each night.
To get ready, several times a week Graham pushes his walker 75 yards up a bumpy road to a bench nestled in bushes overlooking a valley. He prays alone and then works out his vocal cords, calling out "Yes! Yes! No! No!" and "Help me, God!" into the surrounding woods. "When the dogs bark back," he says, "I take it as a sign of progress." Some would call that modesty. "I'd walk 50 miles to hear him," says longtime friend Rev. Jerry Falwell, head of the Moral Majority Coalition and chancellor of Virginia's Liberty University.
These days Graham's main audience is Ruth and dogs China and Palau. Every day at 3 p.m. he takes a nap; physical therapy is at 5. Still, everywhere are reminders of his extraordinary life and the man he still is, from the hallway lined with pictures of him with Presidents from Nixon to George W. Bush to the new, large-print Bible on a living-room table. With his New York appearance on his mind, he says he needs to buy new shirts because he's been eating too much ice cream. Their health woes make it impossible for him and Ruth to go to church, but they watch services on local television. Occasionally Graham receives visitors at the 40-year-old cabin, including Muhammad Ali and U2's Bono—whose visit won him points with his grandkids and who sang a song to Ruth. "We talked about spiritual things," Graham says.
Graham's own spiritual odyssey began at 16. Attending an old-fashioned revival meeting in Charlotte, N.C., where he grew up on a dairy farm and dreamed of becoming a baseball player, he spontaneously stepped forward and pledged his life to Christ. He preached in trailer parks and saloons, then entered Wheaton College, where he met Ruth. They married in 1943, and as Graham took his message to the world—sometimes traveling for six months at a time—she raised their three daughters and two sons virtually on her own. "I wish I had been home more when the children were growing up," he says. "I missed a lot."
But he also experienced a lot, preaching in 185 countries and once attracting more than a million faithful in South Korea. He would tell world leaders of his own spiritual journey. "Almost everybody will listen to you when you tell your own story," he says. During a 1949 Los Angeles crusade his chiseled good looks brought an offer from Hollywood, but he had no interest in being a leading man. "I wouldn't do it for a million dollars a month," he says, "unless I could preach the Gospel." In 1964 there was even talk of a presidential run. "When Ruth found out, she said they'd never elect a divorced man and that's what I'd be if I ever considered such a thing," he says.
Today he steers clear of talking politics, aiming his message at a broader audience, including the next generation. And he is also contemplating a world to come. He thinks back to his first meeting with Pope John Paul II, in 1981. "He said, 'We are brothers," recalls Graham. As fate would have it, the two religious icons both suffered from Parkinson's; Graham was moved by how John Paul soldiered on. "I think he taught us how to suffer," says Graham, "and how to die."
But Graham is very much focused on where he is now and on making the most of his twilight years with Ruth. (In 2000 he turned over control of his international organization to son Franklin, 52 [see box].) Every night the two eat dinner together on trays in Ruth's room, then, holding hands, watch old movies like The Sound of Music and An Affair to Remember. Still in touch with world affairs, he watches the evening news nightly and worries about the threat of nuclear terrorism. But in the end he is a man of faith: "There will be no more pain, no more suffering, no more tears," he says. "It's going to be a wonderful world. I may not be here to see it—but I have no doubt that it will happen."
Thomas Fields-Meyer. Gail Cameron Wescott in Montreat, N.C.
Contributors:
Gail Cameron Wescott,
Franklin Graham.
Perched on an old wooden chair in front of his sprawling log home in North Carolina's Blue Ridge Mountains, a walker at his side and a full-time male nurse hovering nearby, Billy Graham—at 86, ever the Southern gentleman—apologizes to a visitor for not getting up. "Don't get old," he says, "if you can avoid it."
Advertisement
Today's Photos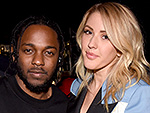 Treat Yourself! 4 Preview Issues
The most buzzed about stars this minute!