People Top 5
LAST UPDATE: Tuesday February 10, 2015 01:10PM EST
PEOPLE Top 5 are the most-viewed stories on the site over the past three days, updated every 60 minutes
Picks and Pans: Movies
3 Reasons I Love...
Tom Cruise
, Dakota Fanning, Tim Robbins, Justin Chatwin
SCI-FI
CRITIC'S CHOICE




Like his movie's homicidal space invaders, Steven Spielberg shows no mercy. In the director's humdinger adaptation of H.G. Wells's classic 1898 novel, the suspense and scares start early and keep coming with ferocious intensity. Lockup your sons and daughters:
War of the Worlds
is way too frightening to be seen by anyone below age 12.
The movie sets up its story with hasty efficiency. Ray Ferrier (Cruise), a longshoreman for whom fatherhood obviously isn't a high priority, is reluctantly babysitting his teenage son (Chatwin) and young daughter (Fanning) while his ex-wife (Miranda Otto) and her new, rich hubby go away for a weekend. The skies suddenly darken and massive lightning bolts repeatedly strike a nearby spot. Soon hordes of giant, clanking metallic killers are stalking the land, laying waste to all humans in their path. Ray grabs his kids and begins an arduous journey that he hopes will lead to survival.
Cruise uses his natural intensity effectively, focusing single mindedly on protecting his offspring. Fanning again proves herself remarkably gifted and demonstrates an ability to scream with the best of 'em. Robbins has a brief, creepy turn as a fellow who offers Ray shelter, a section in which
War
noticeably lags.
There are inevitable echoes of 9/11 here, including ash-covered survivors fleeing alien attacks and posters seeking missing persons. But mostly
War
is a sizzling summer popcorn movie offering two hours of solid story and gee-whiz, special effects-driven scares, all viewed from the comfortable safety of one's seat in a theater. (PG-13)
Martin Lawrence, Megan Mullally
FAMILY




You could write this one in your sleep, and
Rebound
's two screenwriters (plus three extra fellows credited with devising the story) appear to have done exactly that. Movies don't come more generic than this comedy about a bellicose ex-college basketball coach (Lawrence) who finds his humanity when forced to instruct a ragtag kiddie team. It sloppily dribbles in a path well worn by
The Bad News Bears
(a remake of the 1976 original is due out July 22),
The Mighty Ducks
and this May's
Kicking & Screaming
.
That said, young and less jaded viewers will likely find Rebound amusing and, yes, even moving when its motley losers begin to score baskets and win games. Lawrence mugs his way through the film, yelling and making faces. As the beautiful single mom of his star player, Wendy Raquel Robinson is stuck being spunky. Playing the school's frazzled principal, Mullally hustles to bring comic zing to her few scenes and has the good fortune to disappear completely halfway through the picture. (PG)
Simon Baker, John Leguizamo
HORROR




Zombies apparently never brush. Witness the rotten chompers flashed by lumbering hordes of hungry undead in this dexterous thriller from title-worthy filmmaker George A. Romero, the master behind 1968's
Night of the Living Dead
and other horror classics. His latest should please even folks who don't normally like zombie movies; it boasts a solid plot, a political subtext and skillful performances (including Dennis Hopper as a villain). Not that it skimps on the gore. Discolored incisors gnash enthusiastically on limbs, entrails and other tasty human bits. Mm, mm, good. (R)
Rize director David LaChapelle In the acclaimed documentary
Rize
, celeb photographer and director David LaChapelle, 42 (center, in baseball cap, with his film's stars at Sundance), turns his lens on the L.A.-born dance known as krumping and clowning.
ON KRUMPING It's the next generation of hip-hop dancing. It has nothing to do with break dancing or pop and lock. It's its own thing. It blew my mind because I didn't think people could move their bodies this way.
ON THE MOVIE'S STARS They're from the hardest families in the hood. They have fathers who are founding members of the Crips or Bloods, mothers who are drug addicts or in prison. Yet-in the face of all this adversity, these kids have developed a new art form.
ON AUDIENCE REACTION The family of Martin Luther King said the film moved them to tears. At Sundance, middle-age white ladies were crying. Having people show so much love and support to the cast, I felt like I'd done my job.
Bewitched




A clever conceit—a real witch (
Nicole Kidman
) is inadvertently cast as Samantha in a remake of the TV sitcom-goes nowhere in a lightweight comedy. Will Ferrell costars. (PG-13)
Me and You and Everyone We Know




Quirky drama about lonely people trying to connect. Writer-director-star Miranda July's offbeat characters grow on you. (R)
Yes




Just say no to this failed art-house exercise, tracking a love affair between a scientist (Joan Allen) and chef (Simon Abkarian), with everyone speaking iambic pentameter verse. (R)
Michael Caine
1. The Cockney veteran is a standout in two of this summer's high-profile movies. In
Batman Begins
, he steals scenes as Alfred, Bruce Wayne's loyal butler, and in
Bewitched
he shines as Nigel Bigelow, witchy Samantha's disapproving warlock dad. To both films, he brings a welcome touch of class—and sass.
2. No matter how cheesy or minor a movie, Caine, 72, always brings a verve and commitment to his role. Witness in
Bewitched
, when he magically turns up on a tin can label as the Jolly Green Giant. Never has the Giant been jollier. Or in
Batman
, his reaction upon first viewing the damp underground cavern Wayne intends to transform into the Batcave. "Charming," a dubious Alfred deadpans.
3. The two-time Oscar winner has aged gracefully, making the transition from leading man to supporting roles with ease. So what if he rarely gets the girl anymore? He wins something more crucial: the hearts of moviegoers.
Contributors:
Leah Rozen,
Ncholas White.
Advertisement
Today's Photos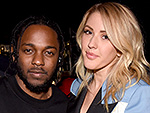 Treat Yourself! 4 Preview Issues
The most buzzed about stars this minute!