People Top 5
LAST UPDATE: Tuesday February 10, 2015 01:10PM EST
PEOPLE Top 5 are the most-viewed stories on the site over the past three days, updated every 60 minutes
Crystal Meth: Killed Her Brother
Now Small-Town Doctor Mary Holley Fights Addiction Wherever She Finds It
1977-2000
Committed suicide after years of addiction to methamphetamine
That's my younger brother Jim," Dr. Mary Holley tells a group of two dozen drug addicts, pointing to a photo of a hollow-eyed young man projected on the wall. "Three weeks after that picture was taken, he found a gun at my uncle's house and blew his brains out because he couldn't stand it anymore."
What brought him to suicide, says Holley, 45, is what she told her audience: addiction to crystal methamphetamine, the cheap, homemade and highly potent stimulant, which is reaching epidemic proportions in her home state of Alabama. One morning in 1998, her then-22-year-old brother showed up at her house in Arab, a small town with a simmering drug problem, looking hungover and trailing a chemical odor. "I didn't know what the smell was then, but I do now," says Holley. "He had been at a meth lab." Within 18 months Jim, in the grip of the drug, shot and killed himself. As a sister, Holley was crushed. As a doctor, she found her calling. After researching how meth destroys the brain—and realizing the damage is partly reversible—Holley launched a crusade to bring that message to addicts in her county (pop. 87,000), where 173 illegal meth labs were busted last year. "If I had known then what I know now," she says, "Jim might still be alive."
Ironically, one of the reasons Holley, an obstetrician, and her husband, Clay, 45, a former NASA engineer, moved from Houston to Arab—a cluster of houses and strip malls straddling Highway 231—was to escape the urban drug problems that Holley saw on the job. "Every night cocaine addicts flooded the E.R.," she says. But after Jim's death, she started to recognize meth's tentacles even in the rural hospital where she now worked: "More and more moms were turning out little 4-lb. babies that couldn't eat and were having seizures."
At that point Holley thought she knew all she needed to know about drug addiction. For years she had believed Jim's problem was his own lack of willpower. The youngest of three siblings, Jim was born when Holley was 16 and already in high school. "He was my baby," she says. "I rocked him and fed him and took him to school." But from his first arrest for drunk driving while delivering pizzas at 18, Jim's life hurtled from one low point to the next: drinking binges, pot, LSD and further run-ins with police. The family tried tough love—"I thought he was just a drug addict and a couple of nights in jail would straighten him out," she recalls—and forced Jim into rehab, but with no success: "When they closed the lid on his casket, that's when it hit me: He's not coming back."
Desperate in her grief, Holley began researching how the drug works. She found an article with an X ray showing actual holes in the human brain caused by meth—areas where neurotransmitters had stopped working and destroyed the user's self-control, sometimes after a single dose. "I got sick at my stomach," she says. "I thought, This is stunning news. Why isn't someone telling everybody?'"
In 2001 Holley founded Mothers Against Methamphetamine, or MAMa, a Christian recovery program that has since grown to 50 chapters in 35 states. Her mission: to show addicts graphic evidence of how meth ravages the brain—and, just as crucial, to reassure them the brain can, in time, repair itself. For Eric, 28, an addict Holley met in 2002 at a residential rehab clinic, that message hit home. "I thought I was just evil," he says of his decade-long habit. "[But] Dr. Holley had proof of what the drug did to me. I needed something like that, something I could put my hands on." Clean for two years, Eric credits Holley for helping him turn his life around. "She brought back hope," he says.
Holley doesn't sugarcoat reality. She tells addicts they face years of fragile recovery. But she also lets them know she believes in them. Speaking to 80 inmates at the county jail, she can't embrace each one—but that day will come, she says. "I'm going to see you guys in another year in Wal-Mart, and you're going to come up to me and hug my neck," she promises. "And I love it when I see you guys in Wal-Mart and you come up and hug my neck."
Susan Schindehette. Jeff Truesdell in Arab
Contributors:
Jeff Truesdell.
Mary's Brother Jim
Advertisement
Today's Photos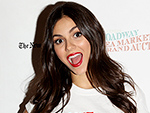 Treat Yourself! 4 Preview Issues
The most buzzed about stars this minute!